Jennifer Lawrence Is Very Grateful Amy Schumer Let Her Dance on Billy Joel's Piano
Their reign of friendship (and surprise) continues.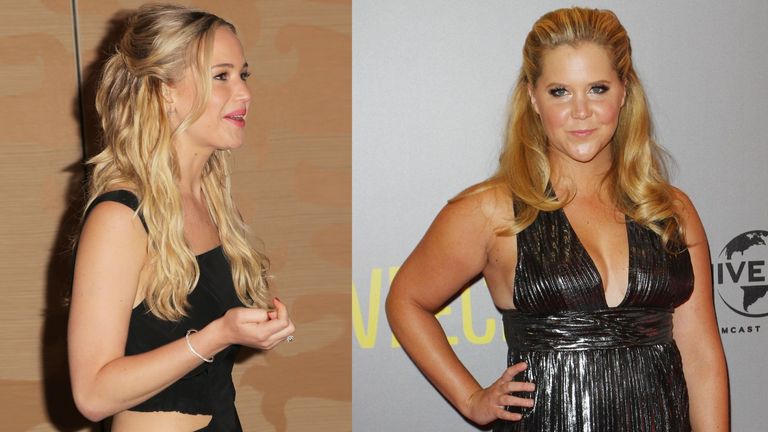 (Image credit: Getty Images)
By Megan Friedman published
Update, 11/25: America's endearingly clumsy sweetheart recently revealed her two most embarrassing moments, so it's only fair Jennifer Lawrence counter that with her best, most shining memory of 2015. Which involves Amy Schumer and Billy Joel's piano, naturally.
The way JLaw tells it, she and Amy got so drunk Amy was like, "I had a previous engagement to go onstage with Billy Joel, but we don't have to." But they ended up on the Piano Man's digital grand, having a ball, and JLaw's heart was warmed by the fact that Amy "didn't have to share that piano with me, and she did."
What a beautiful friendship.
Original story, 8/28: Taylor Swift's girl gang is so last season. Jennifer Lawrence and Amy Schumer are taking the celebrity friendship crown and running with it. First, they go jet-skiing together, then they start working on a screenplay together, and now they're dancing on Billy Joel's piano at Wrigley Field.
Joel brought the two of them onstage during "Uptown Girl," which played a prominent role in Schumer's movie, Trainwreck. (Spoiler alert if you haven't seen it yet: Schumer's character is trying to get Bill Hader's character back, so she stages a dance routine to his favorite song, "Uptown Girl," with the Knicks dancers at Madison Square Garden.)
Lawrence had told the New York Times that she was heading to Chicago to work on a screenplay with Schumer and her sister, Kim. And so they stopped by Billy Joel's concert and restaged that epic Trainwreck moment. Like you do.
Here's a closer look at their piano dancing skills:
Plus an on-stage view, courtesy of comedian and Inside Amy Schumer writer Kyle Dunnigan:
And the song's finale, posted by Amy: