Kylie Jenner's Furry New Friend Probably Cost More Than You Make in a Year
The reality star introduces a pricy puppy on Snapchat.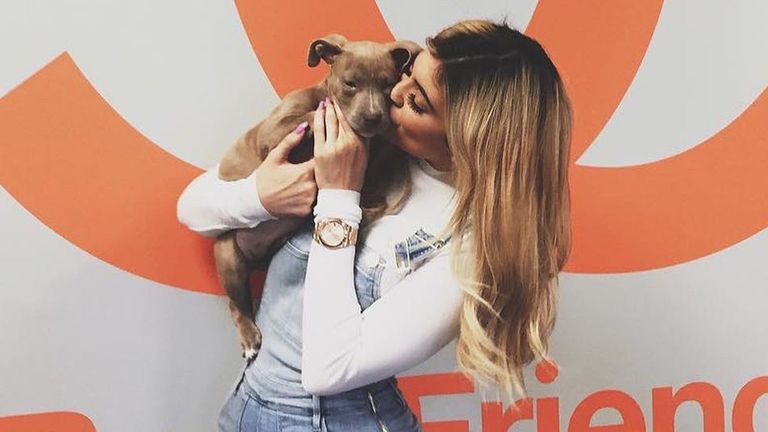 (Image credit: Instagram)
Kylie Jenner is always showcasing her three Italian greyhounds on social media. But do Norman, Bambi, and Sofia have an expensive new sister?
Yesterday, the reality star shared a few videos on Snapchat of an adorable French Bulldog-Dalmatian named Rolly, adding that the puppy's price tag was a cool $50,000.
As a self-described dog lover, and one of Hollywood's most well-off celebs, the idea of Jenner spending $50,000 on a specialty-breed dog isn't the most outrageous thing we could think of. But even she seemed to recognize the absurdity of dropping that much dough on a dog—or so we can infer from the 😐 emoji she added next to the price in her caption.
So did she, or didn't she? Since the snaps went up rumors have been circulating about the adorable mystery pup. E! News (opens in new tab) suggests not. According to sources, Rolly belongs to Jenner's rapper boyfriend Tyga. Lucky for Kylie, that means she can still enjoy the cute/costly puppy's company whenever she wants (and keep her $50K).
I am an experienced editor, writer, and creative strategist, specializing in fashion, beauty, and lifestyle content for digital media outlets, as well as video and social platforms. While I currently operate as a freelance contributor/consultant, with such clients as The Zoe Report, my 10+-year background in the industry was cultivated at the dot-coms of elite publications, including Harper's BAZAAR, ELLE, and Marie Claire.