Allison Janney's "I Did It All By Myself" Oscars Speech Is Taking Twitter by Storm
A new motto for life.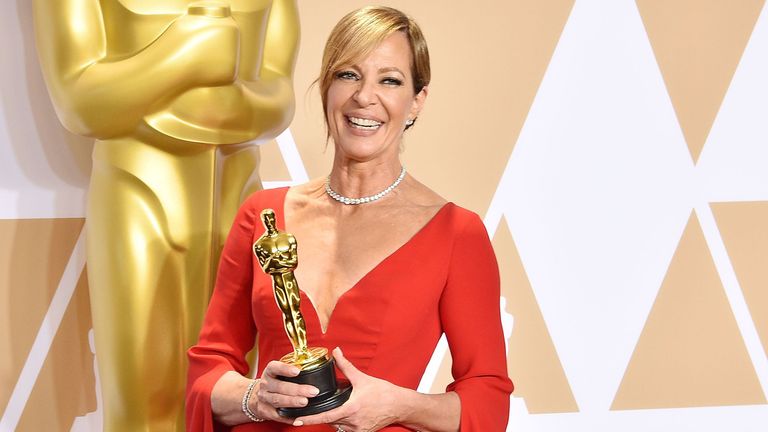 (Image credit: Getty Images)
Allison Janney's much-deserved win at last night's Oscars was inspirational—especially the confidence she displayed while accepting the award.
Janney started her speech, for Best Supporting Actress for her role in I, Tonya, by joking, "I did it all by myself."
As you might expect, Twitter was here for it:
"I did it all by myself." Let's make this the new "You like me, you really like me" pic.twitter.com/r6Qw9cgC8KMarch 5, 2018
See more
And now, Janney's amazing one-liner has become everyone's new catchphrase:
"I did it all by myself" is me presenting my group project in art school when we are graded individually. #oscarsMarch 5, 2018
See more
And I am going to start off every public expression of attitude by saying, "I did it all by myself, " a la Allison Janney. https://t.co/T3xLcYLZtIMarch 5, 2018
See more
Allison Janney accepting the #Oscars and saying "I did it all by myself" is the best thing I have ever heard in my life and will from this point on be my life's mottoMarch 5, 2018
See more
"I did it all by myself" BRILLIANT 🌟and so true 😆 @AllisonBJanney 💛💛💛 #OscarsMarch 5, 2018
See more
TFW when @AllisonBJanney starts her #Oscars speech: "I did it all by myself" pic.twitter.com/knHnyQ7EL3March 5, 2018
See more
My biggest takeaway from the #Oscars is something I plan to quote at least once a day for the foreseeable future: "I did it all by myself" (courtesy the inimitable @AllisonBJanney).March 5, 2018
See more
The opening line "I did it all by myself" was so iconic that I barely heard the rest of it #queenMarch 5, 2018
See more
"I did it all by myself". Esta es la frase de la noche. #Oscars pic.twitter.com/4Q47cBZcY4March 5, 2018
See more