Kylie Jenner Confused Fans with Her Mysterious "Scar" in This Instagram Snap
What is it *actually* though?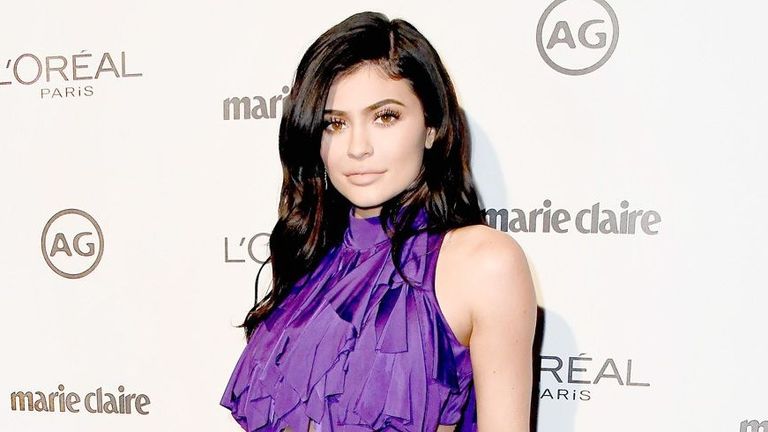 (Image credit: Getty Images)
Remember that strange time when Tyga uploaded a photo of him with his former love Kylie Jenner, and everyone thought she'd Photoshopped a wart onto her knee (opens in new tab)?
Yeah, that's the one.
So turns out she hadn't actually done tha –what had happened is that a sneaky little planthad flapped in front of her knee just as the photo was being taken.
Well this is a smidge like this. Except, not really at all thinking about.
Whatever…
Kylie uploaded a photo today of her wearing a crop top and pants. Nothing unusual there, but fans started noticing that there seemed to be a fairly sizable scar on her bottom. But what could that be from?
One of the 19-year-old's followers commented on the snap, "What happened to ur butt? There's a fresh scar on your butt."
Despite Kylie denying having had any plastic surgery on her booty, a couple of people commented that the scar might be from butt implants.
One said, "That's the cut wear she got the implants in."
But after all that insinuating that she had a new scar on her bum, it turns out it's actually just a tattoo.
Now you can see it, right?
The tattoo says "before sa-nə-tē (meaning sanity)" in red ink. Kylie got the "sa-nə-tē" tattoo back in 2015, but only recently decided to add "before" to it.
So there you have it.
Follow Marie Claire on Facebook (opens in new tab) for the latest celeb news, beauty tips, fascinating reads, livestream video, and more.
Anna Lewis is the News Editor at Delish UK, which means she's always either writing about food, cooking food or eating food. Anna is in charge of Delish UK's epic food news output, ensuring you're always up-to-date with the latest product launches, food trends, and restaurant news. She specialises in Slimming World recipes, but she'll eat just about anything – ideally gherkins or ice-cream sandwiches (but not together).