Beyonce Heats up Tumblr with New Italy Photos
Beyonce in Italy is a Mediterranean dream.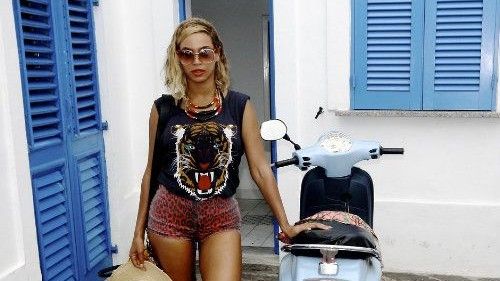 (Image credit: Courtesy of Beyonce Tumblr)
Just as summer cooled to fall, Beyonce heated things right back up with photographs from her 33rd birthday, sailing through Nerano, Italy. Filtered through a luxe lens, the snaps show Queen B in leopard shorts posing with Jay Z, mountain backgrounds, and more. She even included the classic "outstretched vacation feet" shot — it just looks 100 times better when Beyonce does it. Click here for more photos of Beyonce's Mediterranean dream.