Beyoncé Wears See-Through Clothing, Posts to Tumblr
Beyonce looks super sexy in her new Tumblr photos.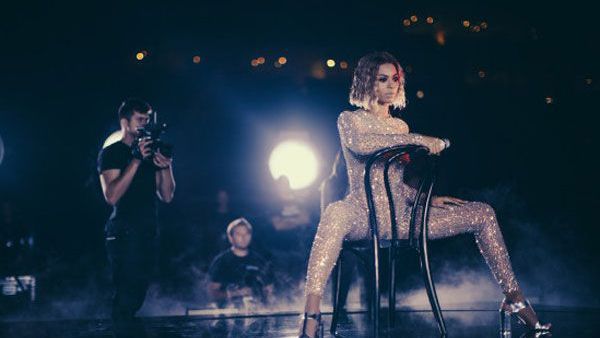 (Image credit: Marie Claire)
Every morning I check Beyoncé's Tumblr… just in case. I mean, the woman released an album overnight so I have to keep an eye on her. BEHOLD! Queen B uploaded super sexy shots in a sheer dress and not much else. But hey, we're not complaining. I suggest scrolling through while listening to Drunk in Love on repeat.
Annnd here's the nude bodysuit, Britney Spears style. You go girl.
Related Stories:
The Typical College Romance in 3 Sweatshirts
Is Your Hookup the Exception or the Rule
What Really Happens During Finals Week