Looking Back at Prince William's Royal Childhood
As we prepare to celebrate the birth of Will and Kate's royal baby, Marie Claire is looking back at the new dad's own royal childhood.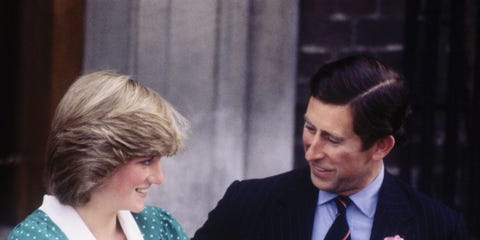 As we prepare to celebrate the birth of Will and Kate's royal baby, Marie Claire is looking back at the new dad's own royal childhood.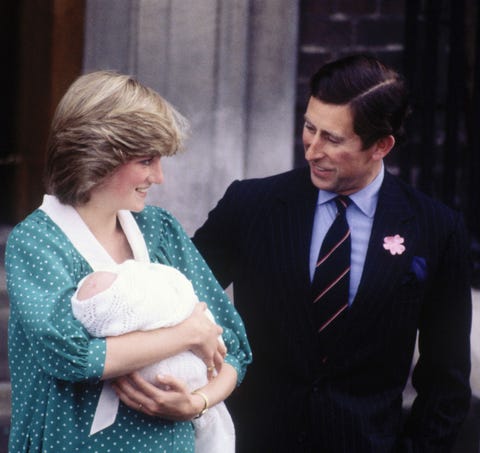 A Prince Is Born
Less than a year after his parents' wedding, on June 21, 1982, Prince William Arthur Phillip Louis was born at St. Mary's Hospital in Paddington, London—the same birthplace as his own child!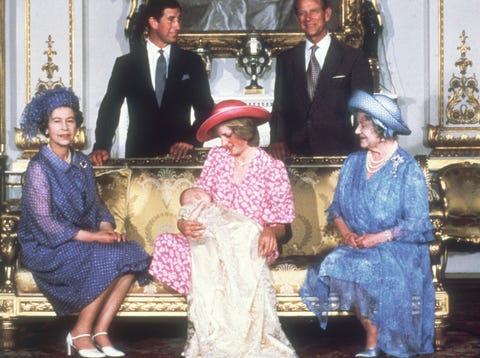 Christened at the Palace
Baby Wills rocked an extravagant white gown for his christening at Buckingham Palace in 1982. Could we see this gown make a reappearance for the new little? We're betting yes.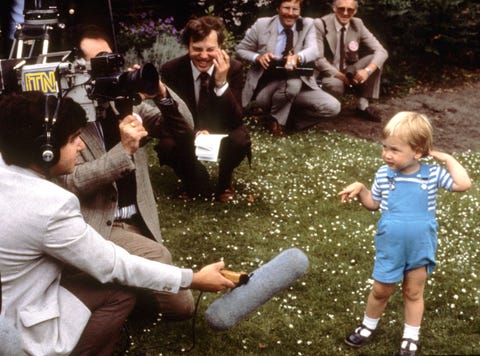 In the Spotlight
Even from when he was just a little kid, Prince William was a public figure constantly in the spotlight. In order to satisfy the public's hunger for photos and information about the young heir, photo calls were held at their home, Kensington Palace, so the paparazzi could get a snap of the toddler. We love this adorable video of a young Will and Harry with their parents.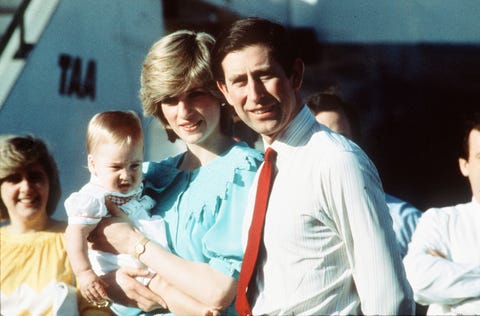 Around the World
Prince William's childhood saw his parents breaking royal tradition to parent their own way. When his father was a baby, he was left at the palace while his parents, Queen Elizabeth II and Prince Philip, toured the commonwealth. For Wills, things were different. He joined his parents at the tender age of nine months on a tour of New Zealand in 1983.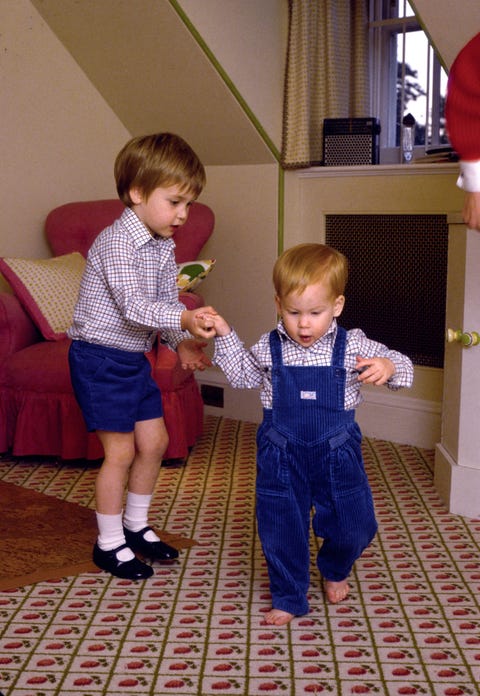 Becoming a Big Brother
Everyone's favorite redhead, Prince Harry, was born just two years after his big brother. The two, both currently serving in Britain's military, were close throughout childhood and remain so today—Harry even served as Best Man in Will's wedding to Kate.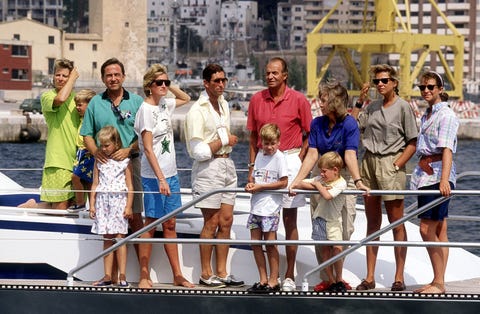 Friends in High Places
Being a Prince—even a young one—means you get to rub elbows with some very influential people! Prince William has been charming heads of state and royal leaders from around the world since he was in diapers. Of course, there are perks to such friendships, like vacationing on the King of Spain's yacht, as seen here.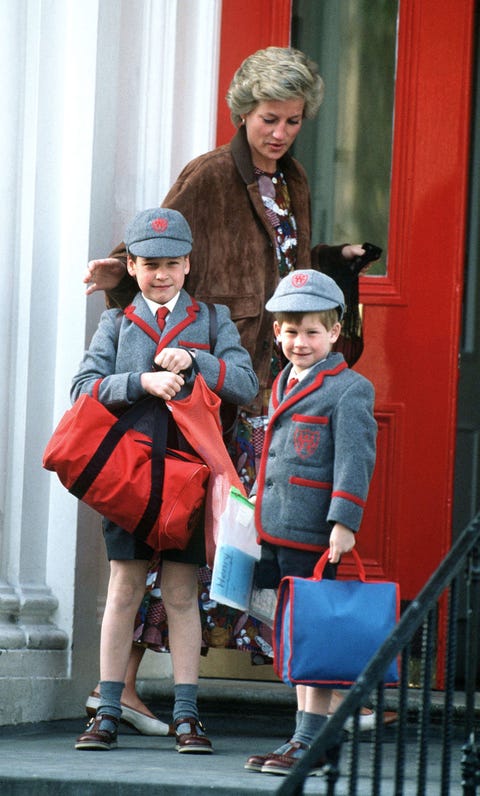 School Days
Charles and Diana decided to forgo a private tutor for their boys and sent them to school in London, close to their home, Kensington Palace. True to her devotion to parenting, Diana would drop off and pick up her sons from school every day she could.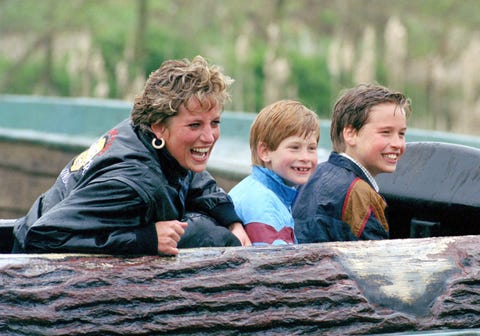 Keepin' It Real
Diana was especially dedicated to making sure Will and Harry had as normal an upbringing as possible, given their prominent place in British society (not to mention the world). While this meant exposing them to the harsher sides of the world, such as visits to orphanages and meeting the homeless, it also meant some fun too. Here, the trio gets splashed on a log ride during a visit to a UK amusement park.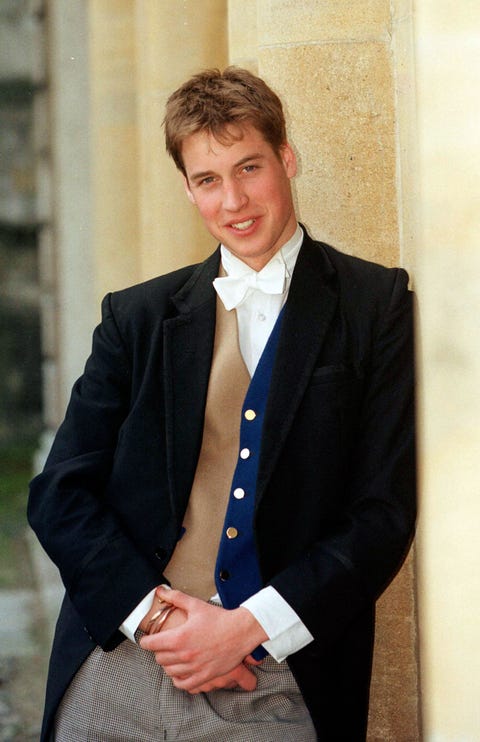 Life at Eton
Straying from his father's footsteps, and at the encouragement of his grandfather, Prince Philip, William (and later Harry) attended the prestigious boy's school, Eton College. Conveniently, the school is a stone's throw away from Grandma's place (Windsor Castle). And yes, this tux was his school uniform.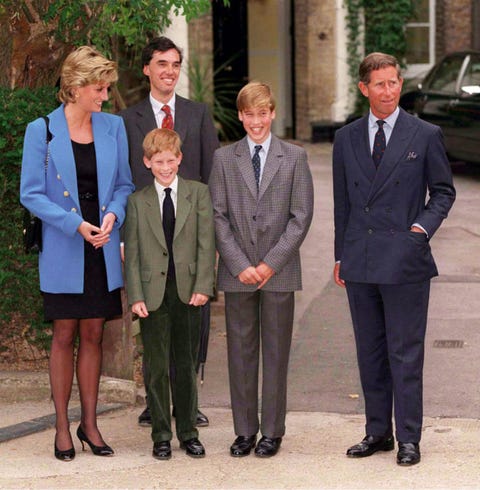 A Royal Split
The life of a prince isn't always easy, and Wills was hit hard in his teen years. In 1996, at the age of 14 and following four years of separation, his parents officially called it quits, ending a marriage wrought with years of infidelity and unhappiness.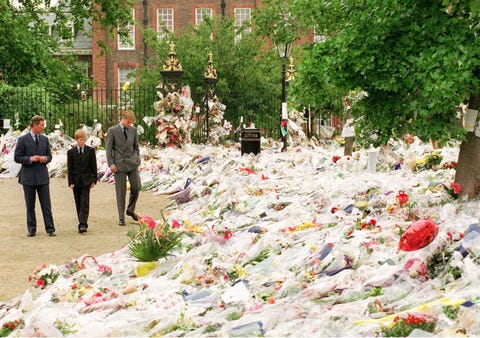 Devestating Death
Just a year after his parents' divorce, Prince William was dealt another heavy blow: The premature and unexpected death of his mother, Princess Diana. With the whole world seemingly in mourning, hearts everywhere went out to the princes. Few images are as heartbreaking as the one of teenage Will and Harry looking at the thousands of floral tributes for their mother outside Kensington Palace.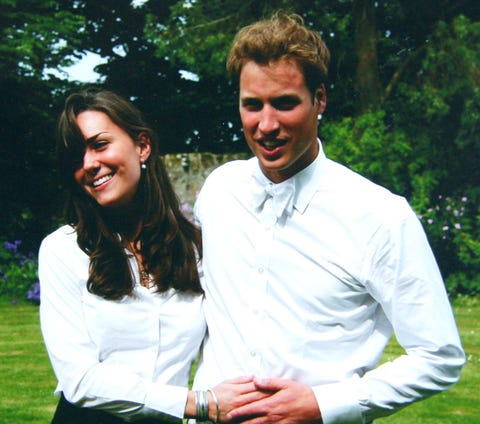 Shipping Up to Scotland
Will left his childhood behind with his departure to the University of St. Andrews in Scotland. The first heir to the throne to decide against attending Oxford or Cambridge, William met future wife, Kate Middleton, in his first-year residence, St. Salvadors Hall. And from there, the rest is history.
This content is created and maintained by a third party, and imported onto this page to help users provide their email addresses. You may be able to find more information about this and similar content at piano.io