So This Happened Last Night: Beyoncé is a Mermaid Dream in Sparkly Green Vrettos Vrettakos Gown
Is this the cutest photo of J and Bey, ever?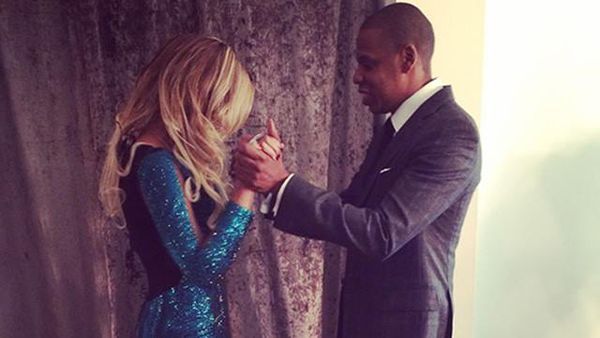 (Image credit: Beyonce Tumblr)
Beyonce took to the stage Wednesday night to perform at the Brit Awards in a stunning floor length Vrettos Vrettakos gown, which kind of reminded us of The Little Mermaid.
The star performed her hit "XO" for the first time on live television, and dedicated the song to her fans. Beyoncé came under harsh criticism earlier this year when she released the song with a brief audio sample of news coverage from the 1986 space shuttle Challenger disaster that killed all seven crew members. She was quick to issue an apology for the use of the audio. Last night's performance reportedly did not include the sample.