14 Tweets About 'Lemonade' That Will Make You Lol
Jay Z's face = 😐.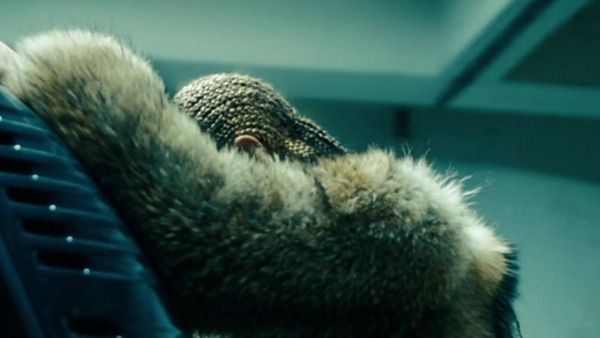 (Image credit: HBO)
Everyone who watched Beyoncé's Lemonade special on HBO on Saturday night had pretty much the same reaction: Jay-Z effed up, and Queen Bey served up a pretty raw dish to let him know. And it wasn't long before the Beyhive took to Twitter with some hilarious #realtalk.
Here, our favorite eep-this-is-awkward tweets.
1.
At home watching, Jay Z quietly realizes they won't be going to Red Lobster tonight. #LEMONADEApril 24, 2016
See more
2.
3.
jayz at the #lemonade listening party like pic.twitter.com/5kDR7cMPLeApril 24, 2016
See more
4.
5.
Unless I'm misunderstanding, these lyrics gonna have folks looking at Jay-Z like... #LEMONADE pic.twitter.com/PjwFsZncVLApril 24, 2016
See more
6.
7.
8.
OK but like when is the last time anybody has seen Jay Z aliveApril 24, 2016
See more
9.
Jay-Z, watching #Lemonade or nah? pic.twitter.com/pPw8m6bLhDApril 24, 2016
See more
10.
😂😂😂#Beyonce #JayZ #Lemonade#RP #Repost #Comedy #LOL #LMAO #LMBO #LMFAO #Humor #TooFunny #Funny #Hilarious #Dead #No… pic.twitter.com/sobROaXA5tApril 25, 2016
See more
11.
When it's about you but the music kinda go hard though #Lemonade pic.twitter.com/ChXCh4tpNjApril 24, 2016
See more
12.
13.
Jay-Z watching #LEMONADE like pic.twitter.com/pSTQIRa33kApril 24, 2016
See more
14.
Follow Marie Claire on Instagram for the latest celeb news, pretty pics, funny stuff, and an insider POV.