Kylie Jenner Snapchatted All Kinds of Throwback Pics
She shared old pics of herself, Kendall, and Caitlyn Jenner.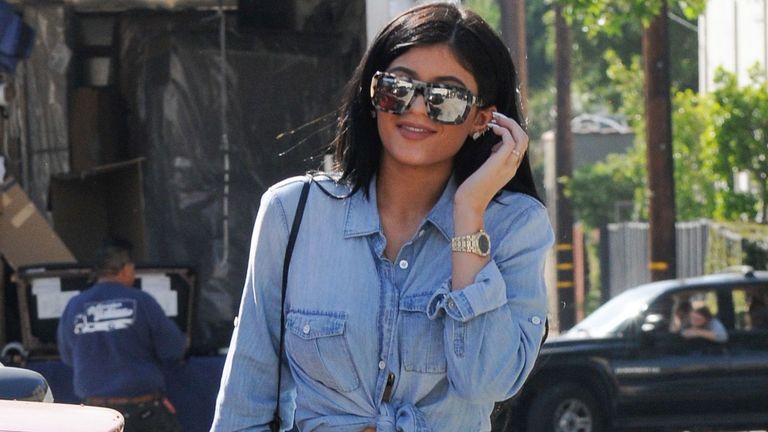 (Image credit: Getty Images)
Kylie Jenner went on a Snapchat spree this weekend. According to People, the 19-year-old was spending quality time with Caitlyn Jenner when she stealthily Snapchatted a conversation they had, followed by a slew of throwback pics.
In the conversation Kylie Snapchatted, Caitlyn explained that she recently got a new phone and had to re-download her favorite apps. Kylie was surprised when Caitlyn revealed the first app she downloaded: FaceTune.
So, you know, not one of her daughters' apps. Kylie joked that she thought Caitlyn's favorite app would be her own.
Kylie also gifted fans with some adorable throwback pics, like this one of her and big sister Kendall with a giant Elmo:
And this one of Caitlyn (then Bruce) helping her bowl as a kid:
Snapchats like these truly earn her the nickname "King Kylie."