We Bet You Know How Celebrities Reacted to Today's Kanye/Trump Meeting
Our thoughts exactly.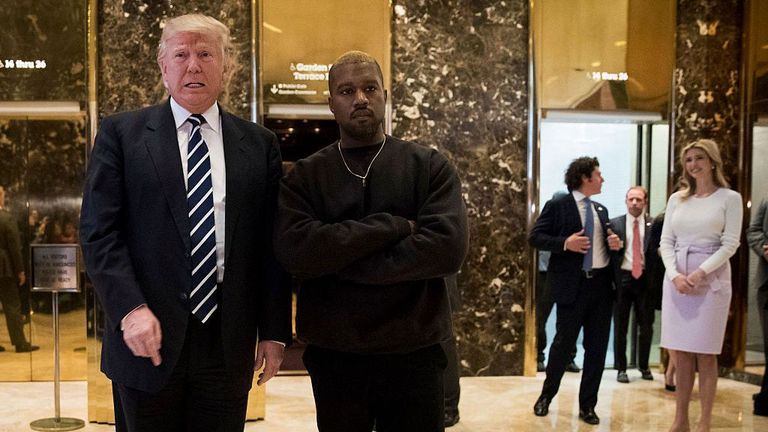 (Image credit: Getty Images)
At around 9 a.m. on Tuesday, Kanye and his entourage walked into Trump Tower in NYC to take a meeting with president-elect Donald Trump. When they emerged in the Tower's lobby together about an hour later and were asked what they talked about, Trump vaguely responded "Life" while Kanye said "I just want to take a picture right now."
People did not take well to this mysterious visit. Here are some of the best celebrity reactions:
Josh Gad
Trump not taking security briefings but meeting with Kanye West as he appoints Rick Perry 2 head a department he wants to end. Anyone care?December 13, 2016
See more
Mark Duplass
What's it called when one gets impeached before one actually takes office?December 12, 2016
See more
Lena Headey
I think it's called a stroke of necessary GENIUS at this point https://t.co/99Eo94B1MZDecember 13, 2016
See more
Sophia Bush
Trump uses Kanye as a distraction for media nonsense so that his refusal t announce business divestments gets buried. UNREAL. #Resist https://t.co/8ZwuoMDNntDecember 13, 2016
See more
Piers Morgan
BREAKING NEWS: Kanye West just entered Trump Tower.This is not a drill, or a joke.December 13, 2016
See more
Patton Oswalt
I don't know what Kanye said to Trump today, but I just saw on @CNN that "Jesus Walks" is the new national anthem?December 13, 2016
See more
Alyssa Milano
Kanye has since explained that he was there to talk about "multicultural issues," so. Yeah.
Follow Marie Claire on Facebook for the latest celeb news, beauty tips, fascinating reads, livestream video, and more.