Another Season of 'Gilmore Girls' Might Be on the Way
Amy Sherman-Palladino says she has the "freedom" to make more.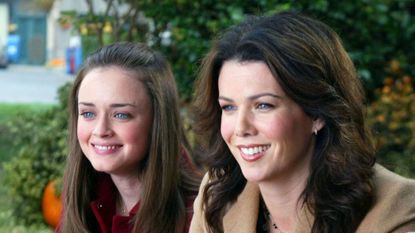 (Image credit: CBS Photo Archive)
Ever since Netflix returned to Stars Hollow last year, fans have been begging for more episodes of Gilmore Girls. Gilmore Girls: A Year in the Life was a welcome return for Lorelai and Rory–even if it was just four feature-length episodes.
The show's creator Amy Sherman-Palladino has now revealed that she finally has the "freedom" to make more episodes, despite inking a new deal with Amazon (Gilmore Girls is on rival streaming service Netflix).
"We carved out a little niche for ourselves with Amazon saying that if we ever want to do it, if the girls and us get together and we have a concept that works, then we have the freedom to do it," Sherman-Palladino told RadioTimes.com.
And she continued: "So it would just have to be the right circumstances, and that we're all sort of in the same drunken mood together to go repaint Stars Hollow again. Because we had to repaint Stars Hollow, and we'll have to repaint it again. But it's definitely possible."
Amy also revealed that she is very close to stars Lauren Graham, Kelly Bishop, and Alexis Bledel, adding: "I saw Lauren and Kelly–we had lunch last week. I talked to Alexis the week before."
Reflecting on A Year in the Life, the creator explained: "We feel great about it. We really enjoyed it, we enjoyed the experience very much and it had a whole different feel than the [original] series did. In coming back together, and knowing also that it wasn't going on for like, ten years, we had a different kind of work structure where we could actually hang out on set and talk."
Celebrity news, beauty, fashion advice, and fascinating features, delivered straight to your inbox!