Margot Robbie Opens Up About the Financial Strain of Becoming a Superstar
Life has changed for the star post Harley Quinn.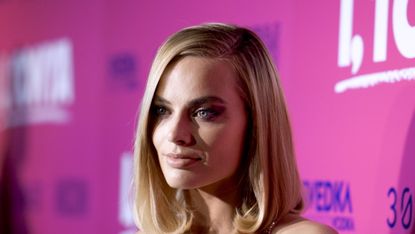 (Image credit: Getty Images)
Margot Robbie has waxed lyrical multiple times about what a privilege it was to play Harley Quinn. In fact, many people said of the 2016 critical flop Suicide Squad that Robbie's portrayal of "Daddy's Lil Monster" was the only good thing about the comic book film. Robbie has confirmed that she will be working on Quinn-based spin-offs, though playing the character has not come without its personal pitfalls.
While speaking to The Hollywood Reporter, Robbie explained how the high-profile character has made her life more challenging saying, "You're about to be in a comic book film; now here's the worst-case scenario of how big and scary it can get."
Though she has been working on the big screen since leaving Australian soap Home & Away, it was the DC Comic film that took her to the next level of fame; one which saw her become more vulnerable to stalkers and death threats. These issues not only come with psychological stress, but financial burdens too.
"There's just all this stuff you learn along the way, like, when you get those death threats, it's [smart] to have a security team do a background check on whoever sent them to see if there is any past history of violence because you'll need to know whether you need security to go to certain events," she explained. "And every time you do a background check, it's going to cost $2,000, so take that into consideration when you're getting yourself into this."
She explained that this financial strain in turn changes the kind of career you can pursue, "And it's like, 'OK, that's a different kind of career.' Because then you need to always do a job that can financially support that lifestyle; you can't just do indie films for the rest of your life because that film back there changed everything and now you have to be able to afford security."
Though she does not regret the shift, she said she wishes that she had been less naive in her move into blockbuster territory, "I just wish someone had explained a lot of those things to me early on. I wouldn't have resented the position I found myself in because I would've known what I was getting myself into."
It sounds like Robbie, who has been nominated by the Golden Globes and the SAG awards for her role in I, Tonya, is coping as well anyone could with these kinds of threats.
Marie Claire email subscribers get intel on fashion and beauty trends, hot-off-the-press celebrity news, and more. Sign up here.
Daisy Murray is the Digital Writer at ELLE UK, writing articles on vintage shopping to Melania Trump and everything in between. After four years of studying English Literature she has a good knowledge of everything Virginia Woolf as well as a much-needed keen eye for Ebay bargains. After a day at ELLE HQ you can find her drinking wine, watching SATC and talking to anyone who will listen about Chris Kraus.