Who Will Be 'The Bachelorette' In 2020?
Now Peter Weber's season of 'The Bachelor' is ending, a former contestant will be the 2020 Bachelorette — but who? Spoilers ahead.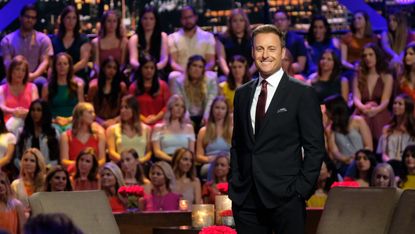 (Image credit: John Fleenor)
Marie Claire Newsletter
Celebrity news, beauty, fashion advice, and fascinating features, delivered straight to your inbox!
Thank you for signing up to Marie Claire. You will receive a verification email shortly.
There was a problem. Please refresh the page and try again.
Spoilers for The Bachelor ahead, as well as potential spoilers for The Bachelorette. It's tough to believe, but Peter Weber's much-hyped season of The Bachelor has its end (and winner) in sight—which means that filming for The Bachelorette is coming soon.
Update, 3/2: It's official! Clare Crawley, an alum of The Bachelor, Bachelor In Paradise, and Bachelor: Winter Games, is the next Bachelorette. Crawley is the oldest Bachelorette ever (she'll be 39 during filming), which is a rare progressive move for the franchise. She's known for telling off Juan Pablo Galavis during the finale of his season ("I would never want my children having a father like you"), for confiding in a raccoon during an emotional moment on Bachelor In Paradise (yes, really), and for getting engaged during After The Final Rose to sweet French-Canadian contestant Benoit following Winter Games (the engagement did not work out, sadly).
"This is about me now, and I'm ready for it," she said on Good Morning America following her announced. When asked if she has a thick skin necessary for this role, her answer was that it's the male contestants that we should be worried about. I already love you in this role, Clare.

Original post: Here's a full list of who we know, or strongly suspect, is or was considered:
Tayshia Adams
Kelsey Weier
Tia Booth
Clare Crawley
Hannah Ann Sluss
Demi Burnett
Victoria Fuller
Kelley Flanagan
Natasha Parker
Hannah Brown
So...place your bets! Here's what we know.
Reality Steve says he knows who it is!
Says Reality Steve: "Monday morning on GMA, Clare Crawley will be named the "Bachelorette." As a refresher, she finished 2nd on Juan Pablo's season, was on BIP 1 & 2, and was recently on Winter Games." He adds: "I know everyone has their opinion because they wanted this girl, or they wanted that girl. Just know no one cares if you tell us you're not watching. It'll definitely be an interesting season for sure. Clare is passionate, emotional, and def falls hard."
Tayshia, Kelsey, and Tia have been interviewed.
This from Reality Steve: We now know that there have been at least three women who have had formal interviews for the role in 2020. Tayshia Adams (Colton Underwood's season, Bachelor in Paradise 2019, no longer dating "surfer dude" John Paul Jones), Kelsey Weier (Peter Weber's #4 pick on this Bachelor season), and Tia Booth (Arie Luyendyk Jr.'s season, fan-fave who was eliminated in week 8, and who also went on Bachelor in Paradise in 2018).
Reality Steve added, "One thing I keep hearing is that they're not gonna go with someone from Peter's season." We also got a confirmation of what was kind of expected (more below): Hannah Brown was their top choice, but "they couldn't agree on money apparently and she's out unless something drastic happens." I for sure love Brown, too, but maybe give us a chance to miss her first before we go down that road? (Also, I mean, if Weber's single now, maybe they should text each other.)
Oh and, this just in, there's also a rumor that contestant Clare Crawley (Juan Pablo's season, Bachelor in Paradise and Winter Games alum) might nab the role, but Reality Steve says he has absolutely no confirmation of that. Yeesh.
It won't be Hannah Brown.
This was kind of a divisive choice anyways—it's not the first time a lead has been in the role twice, but it's also not terribly common either. But it was officially announced that Brown, who was Bachelorette in 2019, will be touring with other Dancing With the Stars contestants this spring and summer. This makes sense, since she won the show, but it also means that (if The Bachelorette sticks to its tight shooting schedule, which it's done in previous seasons) there's no way she can do both.
At one point, Chris Harrison hadn't said definitively no to Brown taking on a second Bachelorette season: "Look, anything's possible. I'm not against it," he explained. But Brown said she wasn't sure whether she wanted to go down that long, exhausting road again (her season was...a real journey) and not all fans were on board—including Jennifer Aniston, so go figure with that one. I love Brown and I loved her on her season, and I feel like maybe she deserves a vacation? Maybe that's just me.
The potential contestants from Weber's season include...
Listen, basically all of this is speculation, considering we don't even officially know the ending yet. But the Bachelorette could be any of Weber's top ladies (or an early fan favorite, but I'm not really thinking of any that could be contenders). Here are Weber's top 10 women for your review:
Of those, Kelsey Weier (eliminated before overnights) is the only one who's gotten some traction around that coveted role. She was left brokenhearted after Weber selected Victoria Fuller—this, even after he heard all the rumors about Fuller breaking up "multiple" relationships. (Weber didn't even get a chance to meet Fuller's family, and he still kept her!) Weier said she was in "shock" after the bombshell announcement. So, of the top four, she may have the most compelling narrative. Reality Steve also noted that on The Women Tell All, Weier appeared to have the role in her sights: "Kelsey on the hot seat talked about her journey, her being very emotional, seemed like a "Bachelorette" audition, & Ashley I came out of the audience and gave Kelsey a giant bottle champagne and praised her for being open w/ her emotions." Hmm.
We know the top two are Sluss and Prewett, so it stands to reason that whichever one does not get picked will also stand a good chance of becoming Bachelorette. Both are pageant contestants/model-influencers/girls from the South—much like Hannah Brown, our last Bachelorette, if the show wants to go there. Fuller came in third, but unfortunately her pre-show behavior has made it very unlikely she'd get picked for the role.
Weber has dropped a hint about who he'd pick for Bachelorette.
Admittedly, Weber was specifically asked whether one contestant in particular would be good for the title role, so it's a leading question—but his answer was a resounding yes. That contestant? Kelly Flanagan, the no-nonsense attorney who placed fifth in Weber's season. Said Weber to Entertainment Tonight:
Kelley would kill it. Kelley is so ready, Kelley is one of the smartest people I've met. She has] such a strong presence. I definitely had questions at first if she was really ready and wanted this. I was wrong, she truly was...I think she can absolutely make an amazing [Bachelorette].
Flanagan was initially a fan favorite, but never seemed very enthused about the show itself (she said repeatedly that she was only there because she'd run into Weber in that now-famous hotel lobby and believed it was a sign), so that...might be an issue. That said, there's certainly precedent for a likable brunette attorney to be the Bachelorette. Look no further than Andi Dorfman, the assistant district attorney-turned-Bachelorette, who was 27 when she appeared on The Bachelorette. (She also ushered Nick Viall into our lives, but it's fine.) Speaking of Flanagan, though...
The Women Tell All offered some clues.
Weirdly, Flanagan wasn't on "The Woman Tell All"—and, according to Reality Steve, she wasn't even invited. Which is crazy, because she came in fifth place on Weber's season. Flanagan has been pretty ruthless in her critiques of the show, though (remember all that time she spent talking about how she wouldn't have gone on the show unless fate had brought her to Weber in that hotel lobby?), and retweeted a theory that her voice had been edited by ABC so she was shown to say something she categorically did not. So maybe this is a kind of retribution by producers? Per Reality Steve: "But if you finished 5th & you were popular on the season, & you don't get invited to WTA, it means they didn't like her. No other reason."
So, if producers of the show aren't fans of Flanagan's, you can pretty much bet she won't be The Bachelorette. But it's possible that RS is wrong and that Flanagan was invited, and was just, I guess, busy? But if producers weren't fans of her before, I can't imagine they'd like her any more after she skipped out on The Women Tell All.
Also of note from The Women Tell All: Only two women were invited to the "hot seat," suggesting they're the only two women outside of Sluss and Prewett who are being considered: Fuller and Weier.
It could also be a contestant from a previous season.
Less likely but not impossible, producers could draw from a previous season of The Bachelor or Bachelor in Paradise, which has happened with previous Bachelor stars Nick Viall and Arie Luyendyk Jr. Other contestants from Colton Underwood's season who were much-loved includes Tayshia Adams, who broke up with John Paul Jones after a wild ride on Paradise, and whom I adore. She was apparently in the running for The Bachelorette last year, though, and lost out to Hannah Brown, so I don't know if she'd even be up for consideration a second time.
Demi Burnett, who was one half of the first same-sex couple in franchise history, has cameoed on Weber's season and would be a very interesting and cool Bachelorette—not all the contestants would have to be male! (Obviously, this would be a huge step for the show.) Caelynn Miller-Keyes and Hannah Godwin are both in relationships with Bachelorverse alums.
Thinking back to Paradise, Katie Morton, Whitney Fransway, Kristina Schulman, and Nicole Lopez-Alvar could be options, unless they too are in relationships with other people (not that I've seen? But Lopez-Alvar did say she's dating someone at the end of BiP). But I can't see it for any of them, except maybe fan-favorite Morton.

From Arie's season, Kendall Long (the taxidermist) and Tia Booth (a Southern girl who ended up being a fan-favorite) are believed to be currently single, as is Amanda Stanton from Ben Higgin's season (she...definitely got arrested though, so that doesn't seem likely?). Also, that could also be too far back for viewers to really remember them or connect with them.
For more stories like this, including celebrity news, beauty and fashion advice, savvy political commentary, and fascinating features, sign up for the Marie Claire newsletter.

RELATED STORIES
Celebrity news, beauty, fashion advice, and fascinating features, delivered straight to your inbox!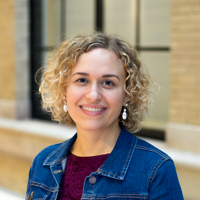 Katherine's a Boston-based contributor at Marie Claire who covers fashion, culture, and lifestyle—from "Clueless" to Everlane to news about Lizzo. She's been a freelancer for 11 years and has had roles with Cosmopolitan and Bustle, with bylines in Parents, Seventeen, and elsewhere. It's "I go to dinner," not "Her huge ego," but she responds to both.