A Must-See: Donna Karan's Urban Zen Holiday Marketplace
Donna Karan opens the doors to Urban Zen, her store in downtown Manhattan celebrating artisanal treasures.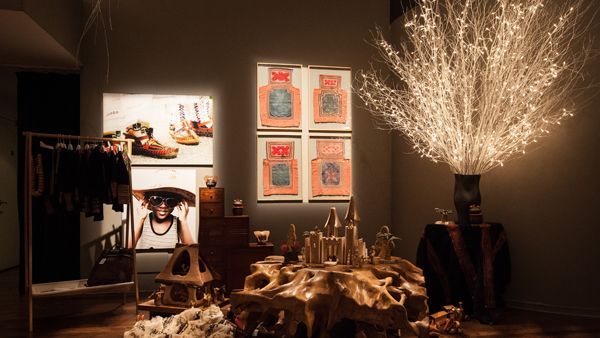 (Image credit: Archives)
Today, Donna Karan and Urban Zen (her store celebrating artisanal treasures and the Urban Zen lifestyle) are opening the doors to their holiday marketplace in downtown Manhattan for the second year. A percentage of proceeds from sales will benefit The Urban Zen Foundation, the public charity Karan founded in 2008 to support the preservation of culture, the empowerment of children, and integrative healthcare. Just take a glance around the space (it was her late husband artist Stephan Weiss's studio) and you can find everything from fragrant beaded necklaces crafted from only rose petals and water, elaborate crystal chandeliers, and solar powered LED lamps made everywhere from Haiti, Bali, Thailand, Mali, and even the States, among others. "Preservation of cultures is so vitally important to me," Karan says at a preview of the space. And what is her hope for the pieces? "That you'll feel the soul in the product," she says.
The Urban Zen Holiday Marketplace will take place from November 21-January 4 at Stephan Weiss Studios, 711 Greenwich Street at Charles Street. For more information, go to urbanzen.com.