Ivanka Trump's Foray into Sustainable Bling
The heiress has launched a bridal ring collection with responsibly sourced stones.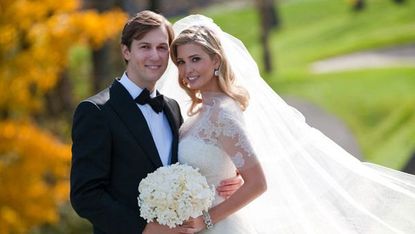 (Image credit: Archive)
For those of you in the market for engagement rings (sadly, I'm not there yet!), Ivanka Trump has re-launched her entire bridal collection with 100-percent sustainable Canadian diamonds and recycled platinum.
This is incredibly exciting news considering all the issues surrounding conflict diamonds and sourcing stones in general. With a brand and a person like Ivanka backing sustainability and social responsibility in the fine jewelry arena, I'm sure other major jewelry brands will follow suit. Below are my fave pieces from the dozen engagement rings she designed for this collection. And, take note, she also makes custom orders. One can always dream…