Designer Watch: Alice Roi
We've got a new designer crush! Check out Alice Roi's gorgeous line below.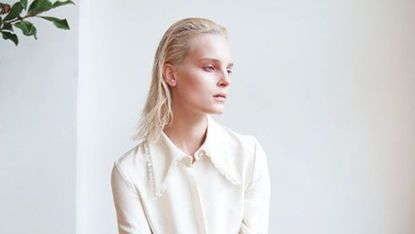 (Image credit: Archive)
We love discovering new designers to crush on, and our latest is Alice Roi, a New York-based designer who possesses the special knack of creating pieces that are both feminine, yet push the boundaries. Case in point: the sports-inspired metal shinguards that adorn models legs in her latest lookbook. And while we may not be sporting a pair ourselves, there's nothing more inspiring than a new accessory.