DIY Patch Jeans
We've got a trend for you to try this weekend.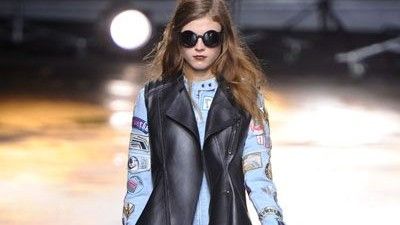 (Image credit: Getty)
A big trend that started last season and will continue into next Spring is patch jeans and jackets. Why not create your own personalized version this weekend? Check out the below steps to get the look.
1. Find a great denim piece, the more vintage cut the better.
2. Go to a local fabric or vintage store to find patches.
3. Be sure to note whether the patch has an adhesive back or cloth back. If cloth, you will need to buy an adhesive at the fabric store.
4. Creatively place the patches on your denim piece. Note: This is a great way to cover a rip or tear! Turn your iron on the hottest setting (with the steam option off) and place a thin towel between your iron and the patch.
5. Iron this spot for about 15 seconds, allow the patch to cool and if it lifts up a bit, repeat the process again for another 15 seconds.
If you'd rather buy one pre-made and ready to wear, take a look at the below options!