Designer Dossier: Gap's Patrick Robinson
In just three years, fashion designer Patrick Robinson took the Gap from boring to brilliant.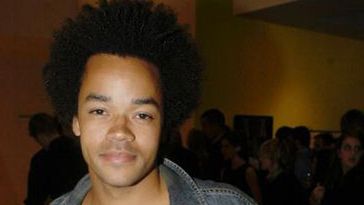 (Image credit: Myrna Suarez/Getty Images)
"Everyone has a Gap story," Patrick Robinson says. From another designer, that might sound like a boast, but from Robinson, it's what makes his job as Gap's EVP of Global Design hard. "I sit next to people on planes who critique everything," he laughs. "They ask what happened to their favorite oxford shirt or jeans." Fond memories of first button-flies gloss over the fact that before Robinson's arrival three years ago, the Gap was on the verge of falling into itself. It took a surfer guy from California (Robinson's first foray into fashion was making board shorts in high school) to take the American outfitter from boring to brilliant. Masterminding collaborations with Alexander Wang, Pierre Hardy, and Stella McCartney created much-needed buzz — even wait lists. For fall, his new, edgy Premium Pant collection is already causing a stir. In the end, Robinson welcomes the critics: "I love that when I do something, it shows up — people notice, and you get voted on in a big way." That's his Gap story.