Editors handpick every product that we feature. We may earn commission from the links on this page.
10 Crazy Fashion Moments on Etsy
A countdown of the strangest Etsy fashion finds that defy expectation or explanation.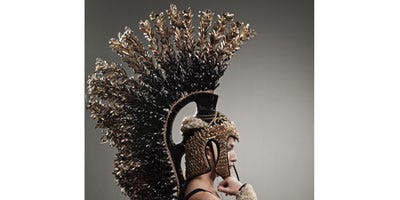 We love Etsy.com, the wonderful repository of handmade, vintage, and "upcycled" (refurbished) items. As confirmed Etsy addicts, we spend a lot of time trolling the site for gorgeous objects, many of which are reasonably priced. But then there are those finds that seem to defy expectation or explanation. Go ahead, check 'em out.
This content is created and maintained by a third party, and imported onto this page to help users provide their email addresses. You may be able to find more information about this and similar content at piano.io