7 Secrets of Cashmere
Warm, soft, and incredibly chic, cashmere is the ultimate winter-wardrobe luxury.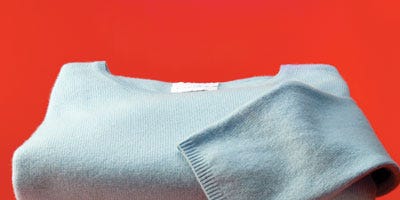 Warm, soft, and incredibly chic, cashmere is the ultimate winter-wardrobe luxury.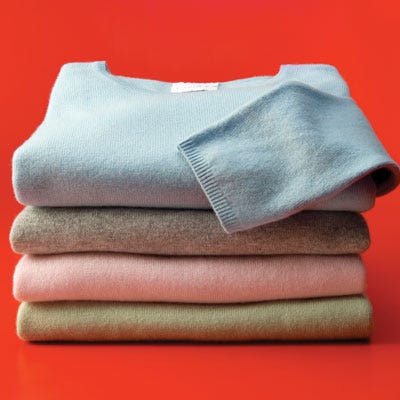 The Cashmere Buying Guide
1. Why spend the money?
While purchasing a bulky wool sweater for cheap sounds recession-friendly. It's probably not the most cost effective. After a while, that cheap-o sweater will lose its shape, and will leave you itchy for the rest of the winter. On the other hand, a soft, lightweight cashmere sweater — if cared for properly — will continue to fit snug against your body and keep you warm for a lifetime of winters to come. When it comes to price-per-wear, cashmere is the way to go.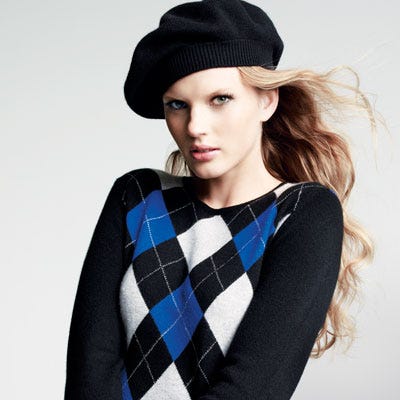 The Cashmere Buying Guide
2. Be 100% sure it's cashmere.
Just the word alone might be enough to send some people into cashmere-induced states of ecstasy, but check the labels before you buy. The Federal Trade Commission mandates retailers spell out the fiber content of your new winter wear. If the tag says it's a blend — or if there's no tag at all — slowly step away from the cardigan. A pure cashmere garment will be thinner, warmer, and, in the end, more worth your hard-earned money.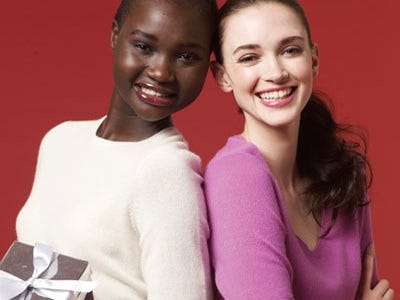 The Cashmere Buying Guide
3. Two plies are better than one.
Look for items with 2-ply yarn — or two threads twisted together — rather than a single strand. That one little thread of difference doubles the quality of your cashmere, makes it stronger (no holes!), and prevents pilling. If you live in an especially snow-covered region, you can find 4-ply and 6-ply cashmere that's even thicker and warmer. Otherwise, stick with tried and trusted 2-ply, which has the same quality but will cost less.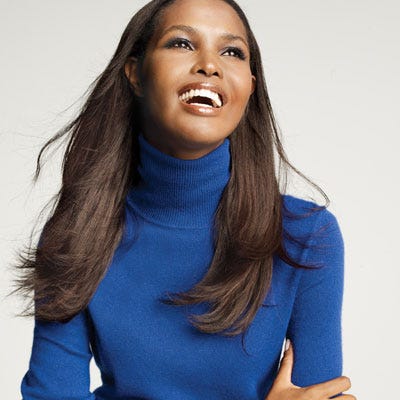 The Cashmere Buying Guide
4. Get touchy-feely with your cashmere.
Before you snatch up your favorite color and head to the sales register, take a minute or two to feel the fabric. Run your hand over the front of the sweater to check for fuzziness and pilling. Then crinkle the fabric to analyze the wrinkle-factor. Quality cashmere will bounce back from your touch and will neither pill nor wrinkle. Last, rub the fabric against your neck or under your chin — both sensitive skin spots. Although cashmere gets softer over time, if the fabric is itchy to start, it will continue to irritate your skin as you wear it.
The Cashmere Buying Guide
5. Administer the hand test.
While you're checking the feel of the fabric, place your hand inside the sweater for the hand test. If you can see your hand through one layer of cashmere, put it back. The sweater is too thin (probably single-ply), and it won't hold up over time. If you can't see your hand, hang the sweater over your arm to see how it drapes. The cashmere worth your time will conform to your shape rather than hanging stiff as a board.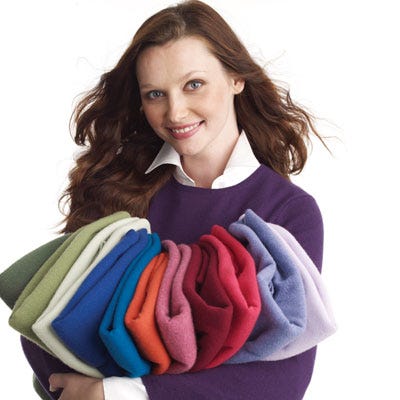 The Cashmere Buying Guide
6. Love your labels.
Although you love a good deal, when it comes to cashmere, quality is queen. Buy from designers who specialize in cashmere, such as TSE, White + Warren, and Autumn Cashmere. Or shop at large department stores with a variety of labels to choose from, since those stores test their merchandise for quality. When you find a brand you like, shop online for the best prices. Otherwise, stick to purchasing cashmere in stores, so you can feel the quality before you buy.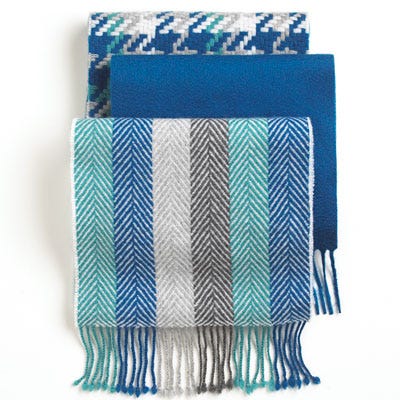 The Cashmere Buying Guide
7. Clean with care.
With all the time it takes to find and buy a good cashmere sweater, you'll want to make sure it lasts a lifetime. Take woven garments to a reputable dry cleaner for the proper care, and hand-wash knits at home with cold water and a gentle detergent, like The Laundress Wool and Cashmere Shampoo. Carefully press out the water with a towel, and then lay them flat to dry. Be sure to go through this ritual before storing your sweaters for the summer, since dirt attracts moths and other pesky bugs.
This content is created and maintained by a third party, and imported onto this page to help users provide their email addresses. You may be able to find more information about this and similar content at piano.io