Editors handpick every product that we feature. We may earn commission from the links on this page.
10 Perfect Holiday Party Dresses Under $100 So You Can Save Some Money for Gifts
Your bank statements will thank you.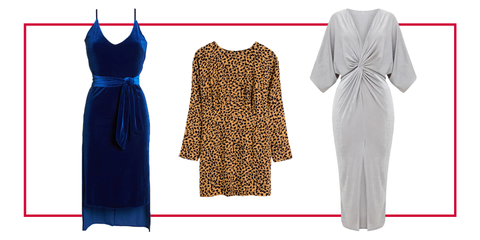 It's December, which means the holidays and time of giving splurging. Christmas, Hanukkah, and New Year's Eve are on the horizon, which means a full slate of Christmas, Hanukkah, and New Year's Eve parties and dinners are fast-approaching too. (Not to mention, those fall/winter weddings you just got invited to.) Consider it a miracle if you don't have to buy a new dress for any of these events, but on the solid chance that you do, I have recommendations. And because we all have credit card limits, I've selected best, most stylish, most festive ones—all under $100! My gift to you.

This content is created and maintained by a third party, and imported onto this page to help users provide their email addresses. You may be able to find more information about this and similar content at piano.io