Hey Anne Hathaway, Diane Kruger, and J.Law: We Found Your Oscar Dresses
Just look to the Valentino runway.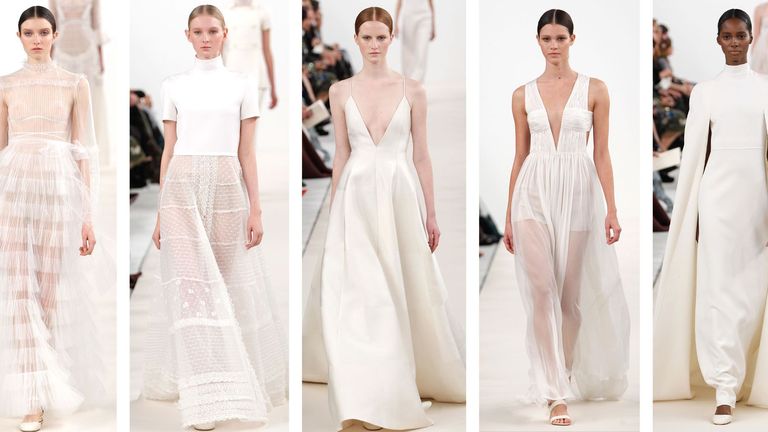 (Image credit: Getty Images)
Last night in a snowy New York City, Valentino showed its ethereal Sala Bianca Haute Couture collection. And with flurries swirling outside, it felt all too appropriate that every look parading down the runway was white.
From caped floor-grazing gowns to above-the-knee shift dresses, some in exquisite lace and others in solid creams, the dresses were befitting royalty, or, if we had our way, the Oscars red carpet.
It's not often the exact dress from a runway show makes it to an awards ceremony, but we imagine any of the above five options would look stunning on some of our favorite leading ladies. Hathaway in the caped option? Jennifer Lawrence in the lace floor-dusting gown with a plunging neckline? A fitted T-shirt and lace skirt for the risk-taking Diane Kruger? We're betting anything from this collection would be magical, and just hope there some celebrity stylists out there taking note.