Shirt Up!
Printed button-downs are just what we needed to brighten up this dreary day.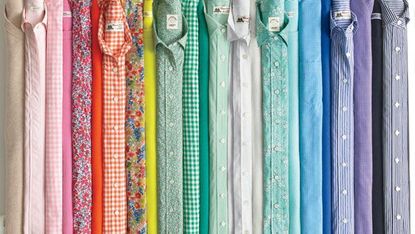 (Image credit: Courtesy of J. Crew)
It's depressing, gray winter day in New York City and while we've got a ways to go before spring, it's all I can think about. As i look at my gray and black outfit, I wonder where has all the color gone?
Apparently, it's over on the J. Crew website (opens in new tab) where I was perusing and happily found a brand new collection of their fabulous button-down cut, the "Perfect Shirt". And they just launched today. I'm obsessing over the greens and pinks and purples. And oh the prints! Of course there's a reason I find myself instantly attracted — many of them were designed by Liberty! And the material is European too...hand loomed Italian from Thomas Mason.
The question now is how many can I get away with buying? I'm think I must get this (opens in new tab) and this (opens in new tab) for sure.