Join Nasty Gal's Shoe Cult for that Bad Girl Edge
Check out Nasty Gal's new footwear line, Shoe Cult.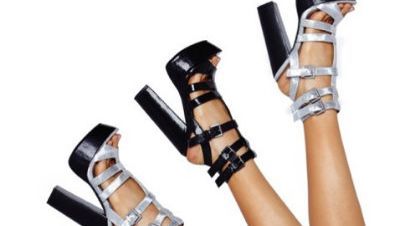 (Image credit: Nasty Gal)
Footwear fanatics, rejoice — you're going to quickly fall in love with Nasty Gal's most bad-ass endeavor yet: footwear. Nasty Gal is translating their bad-girl-sexy-edge style of fringes, animal prints, and pumped-up metallics into their new shoe line, Shoe Cult. Designed by the Nasty Gal Team, customers can look forward to 45 unique styles that include stiletto pumps, wedges, booties, combat boots, sneakers, and sandals with the brand's signature bad-girl-sexy-edge style. Standout pieces include a polka-dot ponyskin pump, metal heel sandals, to quilted leather boots. Footwear ranges from $68 - $188 and is available for purchase at nastygal.com starting August 19.
Even better, one lucky gal has the chance to win a 12 pairs of shoes from Nasty Gal's new Shoe Cult line. Every month, the winner will receive a new pair for an entire year. Participation is open from August 14th - August 25th. Visit nastygal.com to enter—we already have.