Editors handpick every product that we feature. We may earn commission from the links on this page.
10 Celebs at Sundance Showing You How Cold-Weather Style Is Done
Equal parts chic and functional.
In the dead of winter, style inspiration that you can actually relate to is sparse. That's why Sundance is always on our radar. Celebs are not only more casual than we're accustomed to seeing them, but they also opt for looks that are equal parts chic and functional. Like so: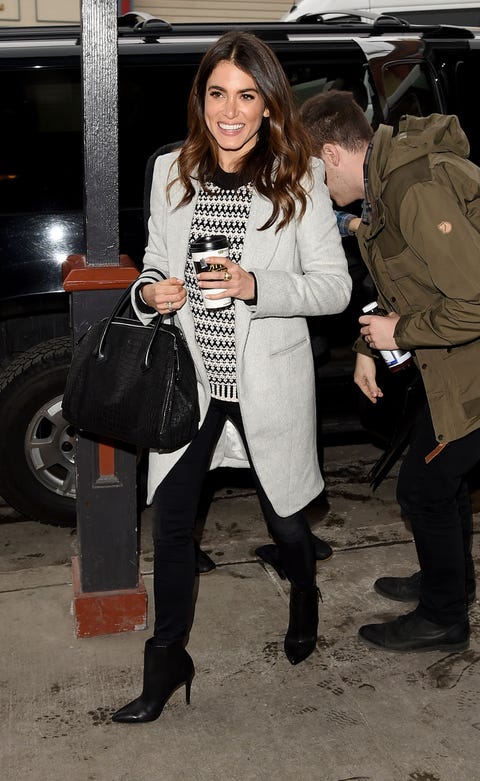 Nikki Reed
Inject your look with a touch of sophistication à la Reed with a tailored overcoat that hits just above the knees.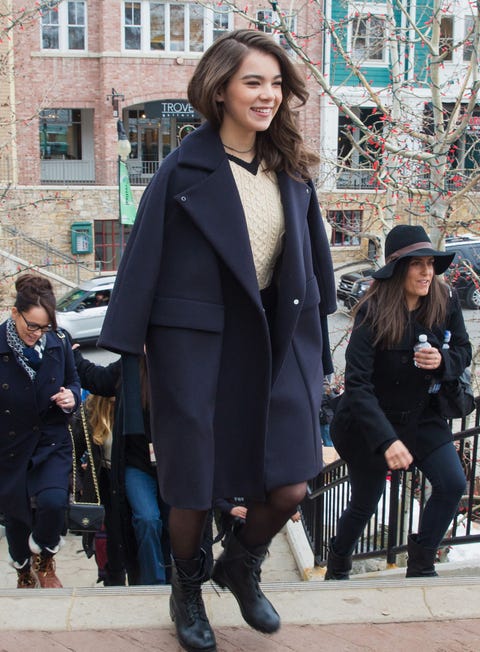 Hailee Steinfeld
Steinfeld looks to a tried-and-true street style technique: draping her winter coat over her shoulders.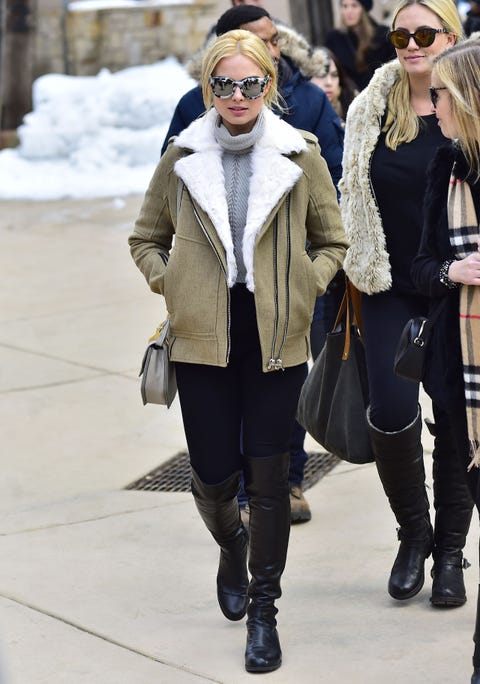 Margot Robbie
Robbie sports shearling, the unofficial pelt of Sundance, in a motorcycle jacket style that screams cool. Extra points for capping off the look in sharp cat eye shades.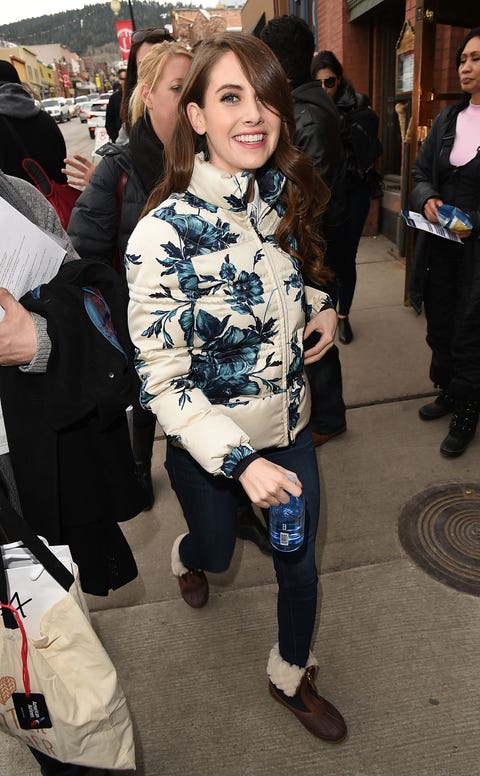 Alison Brie
Make like Brie by hitting the chilly streets in a printed puffer jacket. You get all the warmth of a ski style, but with the flare of a statement coat.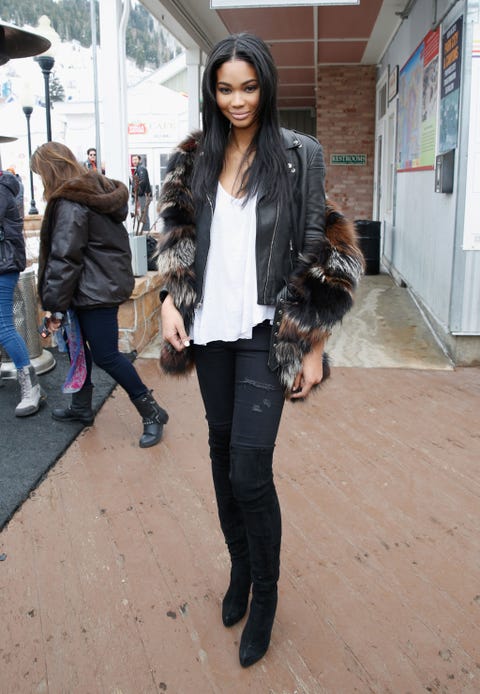 Chanel Iman
When it comes to fur, sometimes less is more. Iman illustrates this perfectly by topping off her downtown uniform—a leather jacket, white T-shirt, skinny jeans, and boots—with a luxe fur scarf.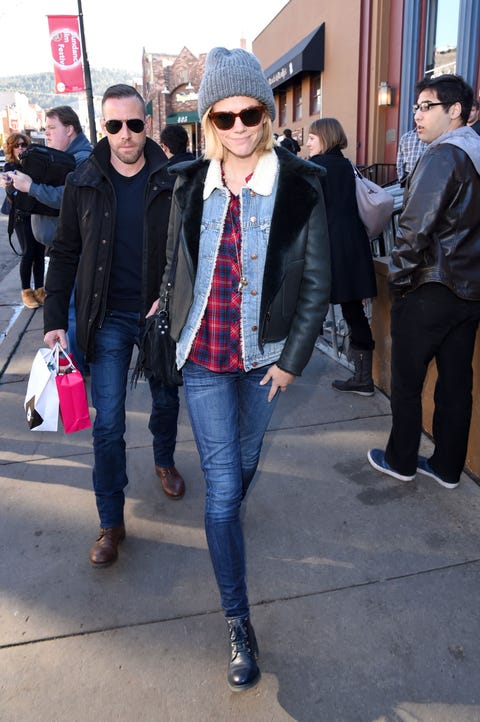 Brooklyn Decker
Decker delivers a master class in how to layer leather and denim jackets with ease—plus, throws on plaid as the ultimate homage to American style.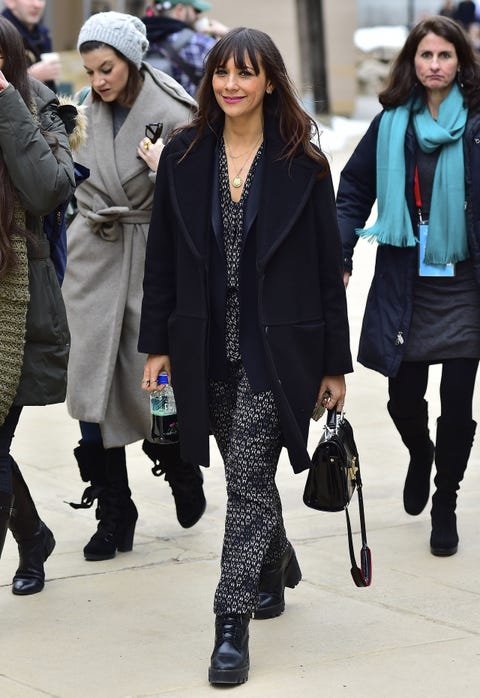 Rashida Jones
Tone down a print-on-print look like Jones with an oversized yet structured coat and chunky '90s-inspired boots.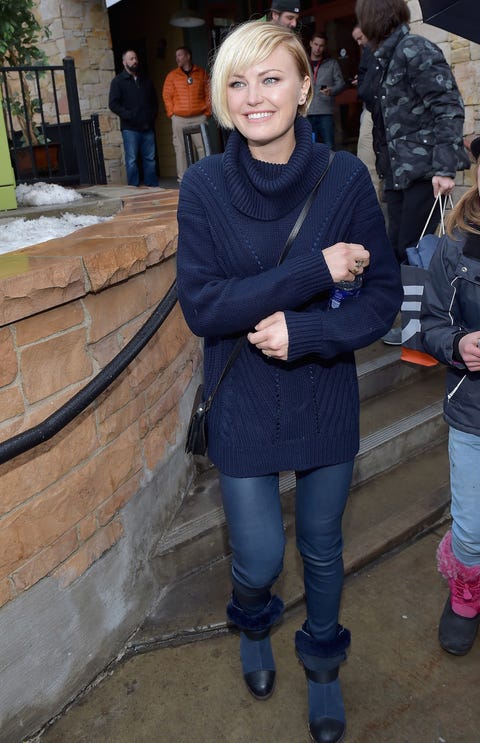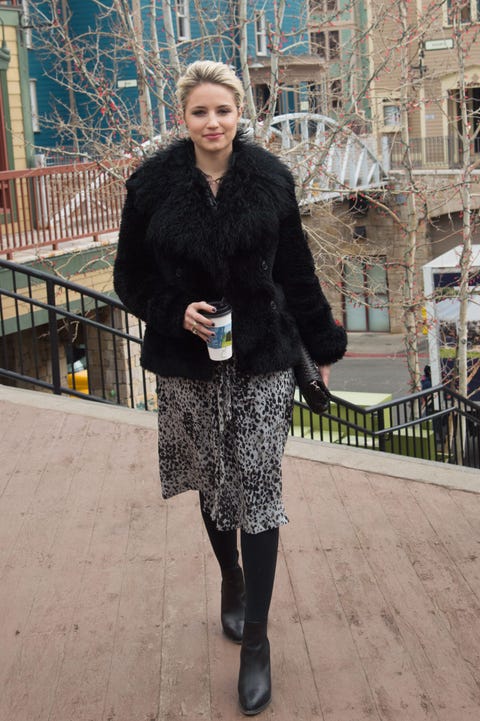 Dianna Agron
Even when it's freezing out, skirts are never out of the question for Agron. She weather-proofs her look with a black fur coat, tights, and ankle boots.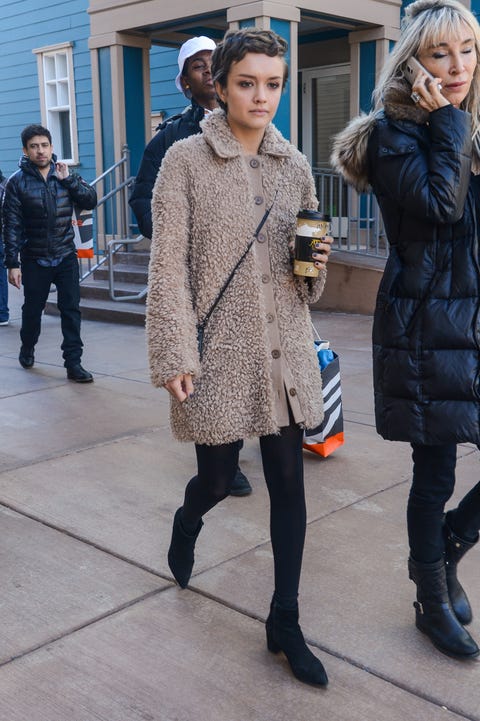 Olivia Cooke
Cooke is snuggly but cool in a mod-inspired pink teddy coat paired with skinny leggings and pointy-toe boots.
This content is created and maintained by a third party, and imported onto this page to help users provide their email addresses. You may be able to find more information about this and similar content at piano.io