10 Statement Pieces You'll Love So Much You'll Never Want to Shop Again
"Again" is relative, but how great these clothes and accessories are isn't.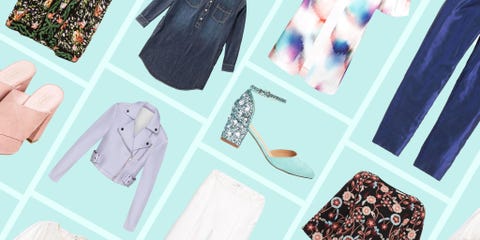 Sometimes you stick your hand in the clearance/reject pile and pull out the coolest thing ever. It's weird and awesome, and your brain immediately comes up with a million creative ways to wear it. This is like that but times 459 because we've done all the searching for you plus provided some handy-dandy styling suggestions. Do you want to kiss us, or do you want to kiss us?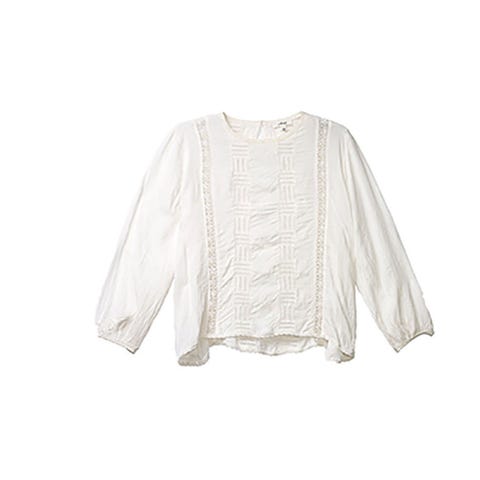 Live your life like the
Chloé ad
you've always wanted it to be, and pair this top with voluminous pants and simple sandals come spring. For now, go the Alexa Chung route and pop it under a pair of overalls with some Chucks. Aritzia blouse, $145;
aritzia.com
.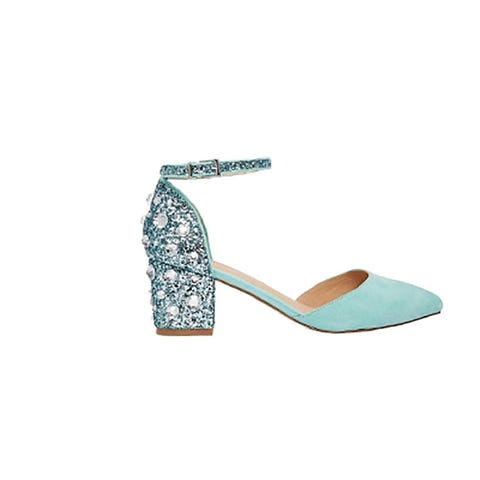 Hello
, Rochas pre-fall. We're seeing these with something gold or cream and drop-waist. ASOS heels, $74.74;
asos.com
.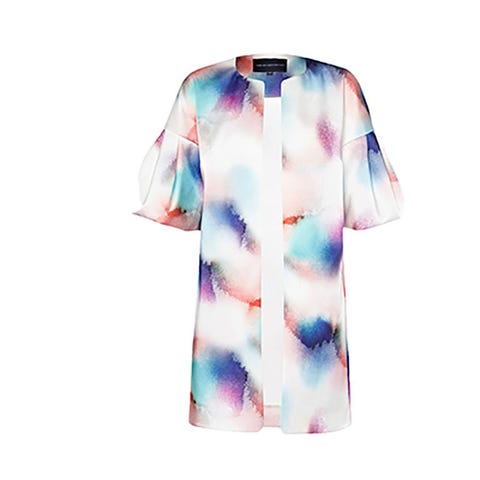 If you want to be Iris Apfel when you grow up, might as well start building your wardrobe now, right? French Connection fluted-sleeve coat, $348;
frenchconnection.com
.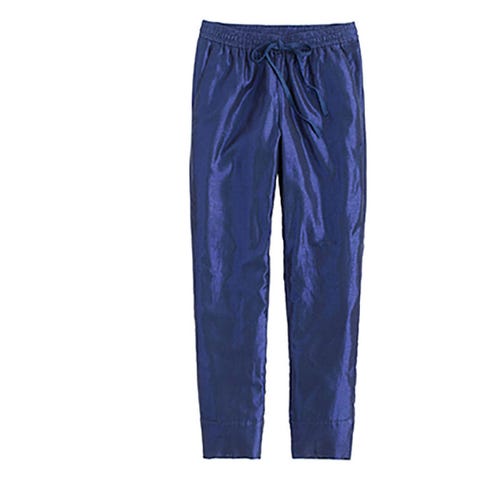 They're party pants—for the daytime. Add an abbreviated sweater and a Stan Smith-like sneaker, and you're basically wearing socially acceptable pajamas. J.Crew metallic sweatpants, $88;
jcrew.com
.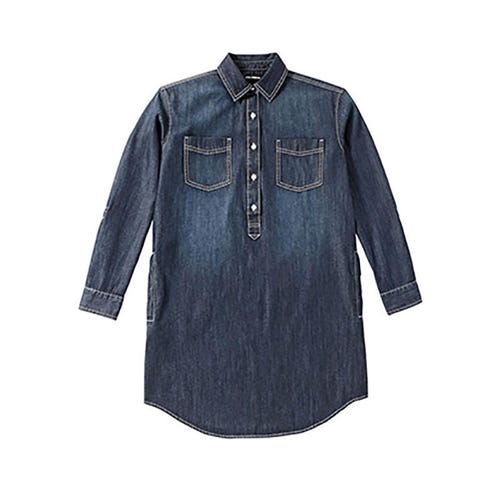 When it gets warm out, ditch the turtleneck for knee-high gladiators and the kind of bouncy, Raquel Zimmerman hair you can only get with hot rollers and the right attitude. Joe Fresh denim shirtdress, $49;
joefresh.com
.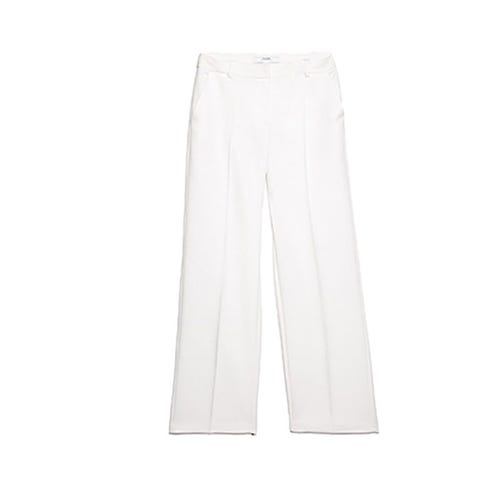 Don't sell yourself short: You
can
be a girl who wears all white and never spills coffee on her lap. Mango trousers, $99.99;
mango.com
.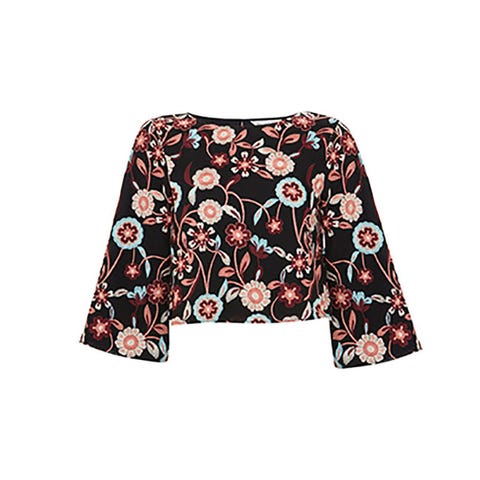 We're not really people who wear peasant-y, Valentino-y things in our daily lives, but we could get into it. Think of the print-mixing you could pull off with this baby. Miss Selfridge embroidered top, $95;
missselfridge.com
.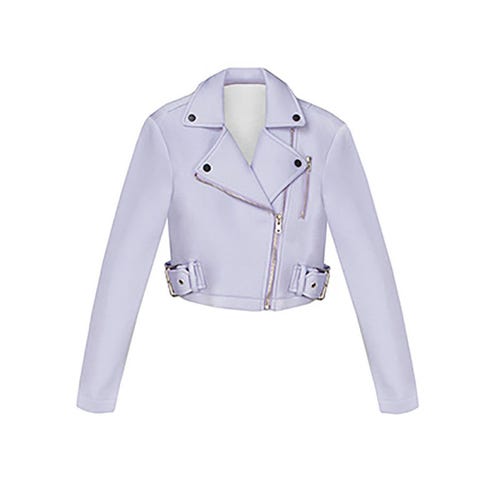 Culottes, ankle boots, done. Pixie Market neoprene moto jacket, $79;
pixiemarket.com
.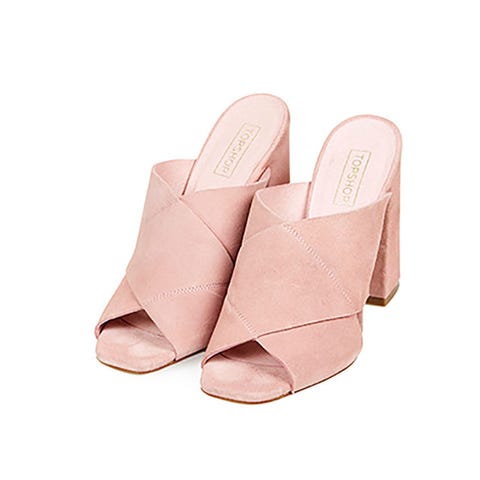 Drooling. With some cropped, wide-leg denim and a structured jacket, these would be
killer
. (Can you tell we're feeling the '70s right now?) Topshop suede mules, $105;
topshop.com
.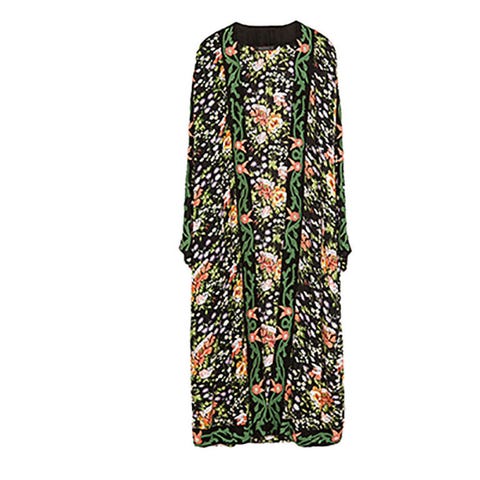 1) You've always wanted one. 2) Joni Mitchell. 3) It's fun and different-feeling to wear stuff that swirls around your legs. Zara kimono, $99.90;
zara.com
.
This content is created and maintained by a third party, and imported onto this page to help users provide their email addresses. You may be able to find more information about this and similar content at piano.io