Photo Diary: A Designer's First Fashion Week—and How It Made History
Now THIS is a memorable show.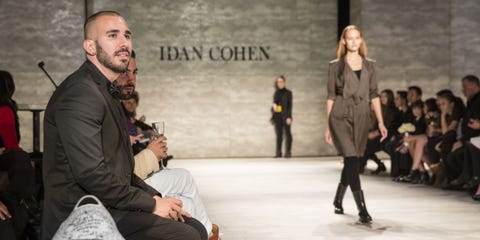 A New York Fashion Week debut is a dream come true for any designer, but Israeli designer Idan Cohen took everything up a notch—or 15. Shortly before his collection hit the runway on Valentine's Day, Cohen married his life partner and in doing so, made history—it's the first-ever wedding ceremony held on-site at NYFW! Take a look at how it all unfolded in this exclusive behind-the-scenes photo diary.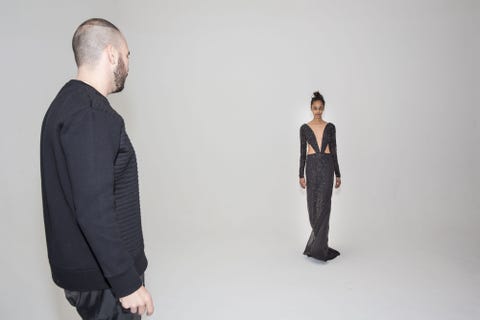 During rehearsal, Cohen puts a model's strut to the test. "My inspiration was femininity, the woman's body," he explains. "I want to make any woman who wears any style from the collection feel confident."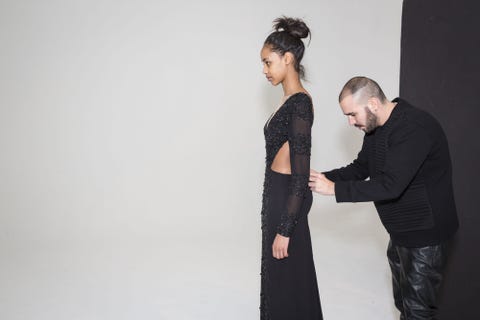 He makes sure the fit is immaculate on an embroidered cut-out gown. His inspiration? "Angelina Jolie and Scarlett Johansson," he said.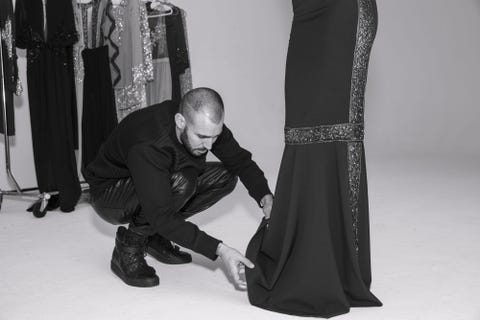 Cohen adjusts the hem on one of his gowns.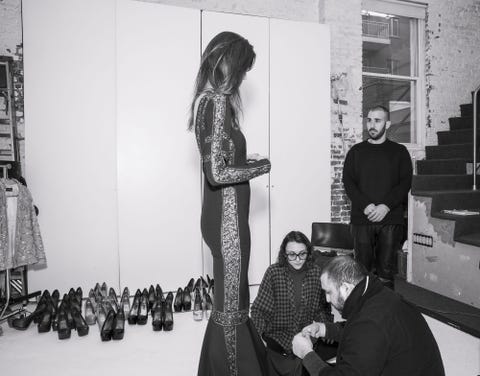 You can never have too many safety pins, especially during rehearsal.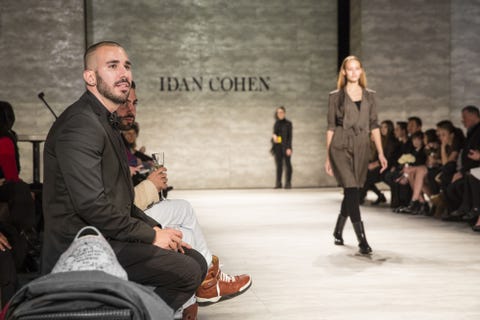 In his tux, Cohen watches a run-through from a front row perch.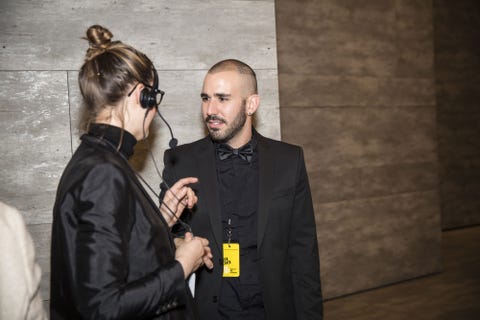 Cohen coordinates with his crew pre-nuptials/show.
The model cards, which assign models to a certain look, are all ready to go backstage.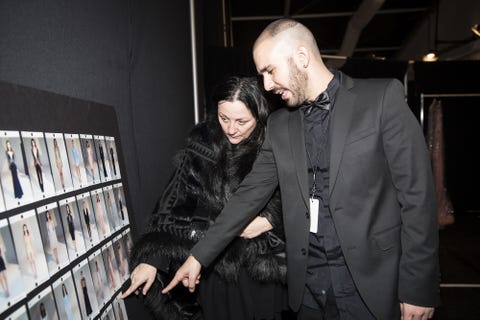 Cohen gives People's Revolution founder Kelly Cutrone the rundown.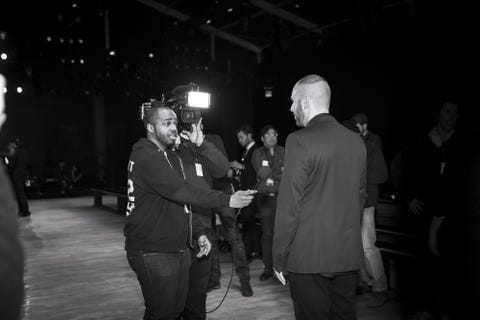 Cohen getting interviewed pre-nuptials.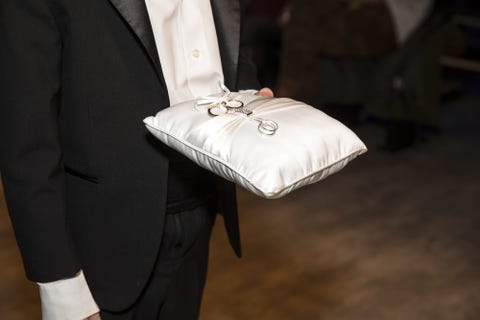 The shiny wedding rings before the couple exchanges their vows.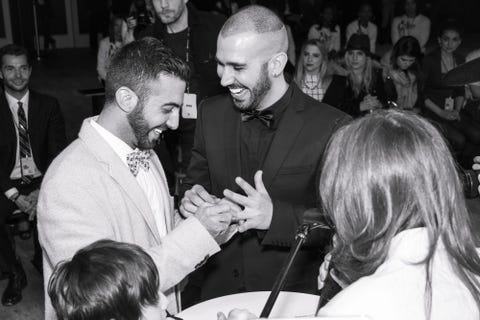 Cohen and his partner Elad Borenstein give each other their rings during the ceremony.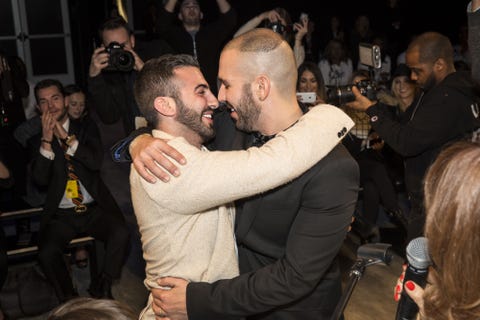 ...and they're married! "It was an amazing experience—all was just right," explains Cohen. "I had my show on Valentine's Day and it was perfect to do it just before the show on the runway."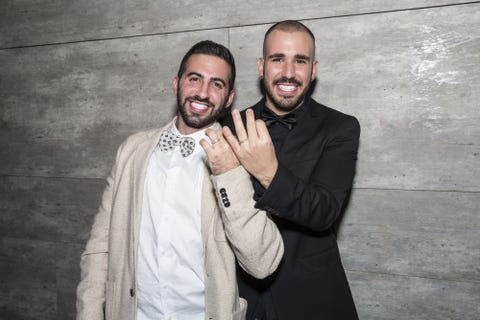 The newlyweds show off their wedding rings.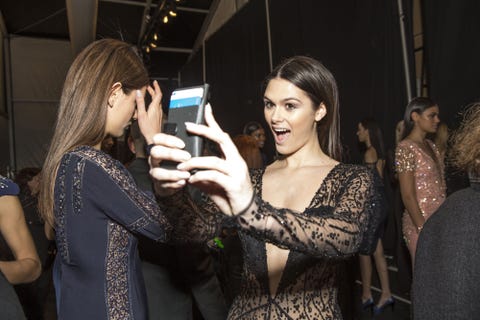 Back to reality—it's nearly showtime! The models are #selfie-ready in their gowns backstage.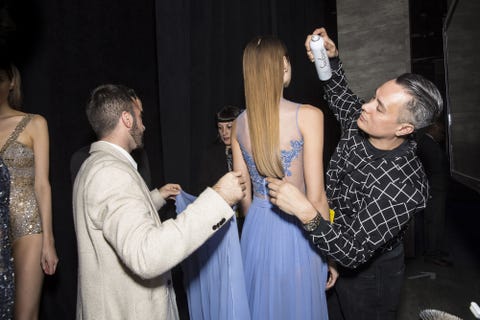 A stylist gives the sleek 'do one final mist of hairspray.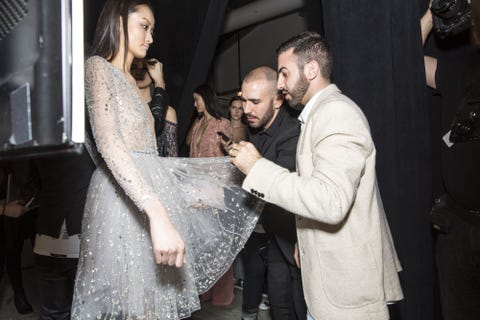 Cohen and his hubby examine every last thread before it's time to hit the catwalk.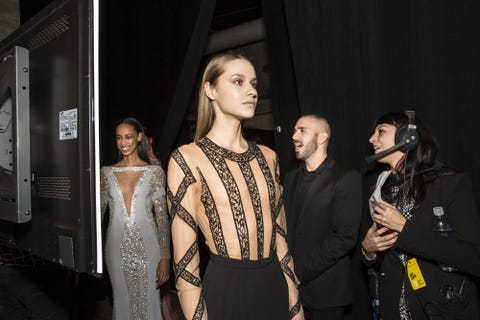 A model in a lacey evening number lines up backstage.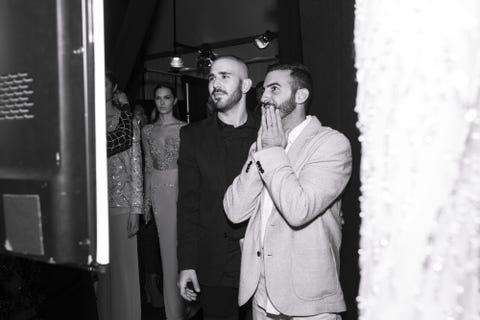 The couple's nerves kick in right before the show's set to start.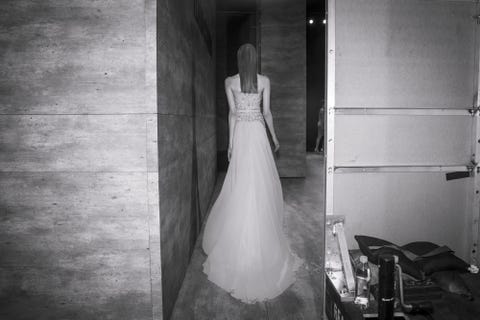 That split second before the model hits the runway.... and showtime! "The craziest part was actually seeing it happen on the backstage monitor," says Cohen.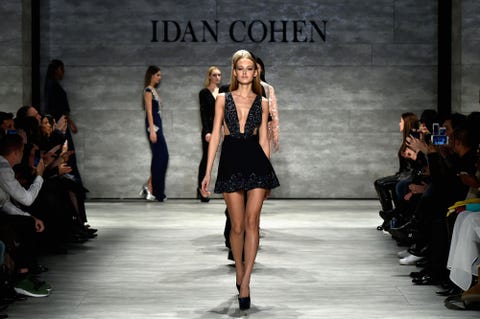 The models hit the runway for his final walk.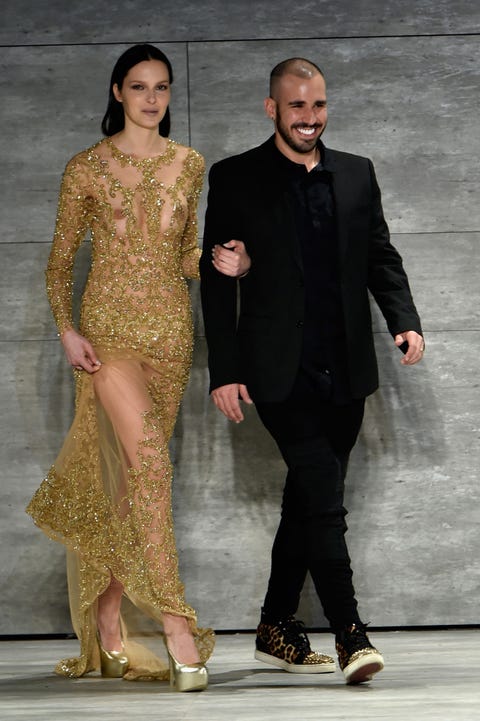 Cohen walks out on the runway to take his bow.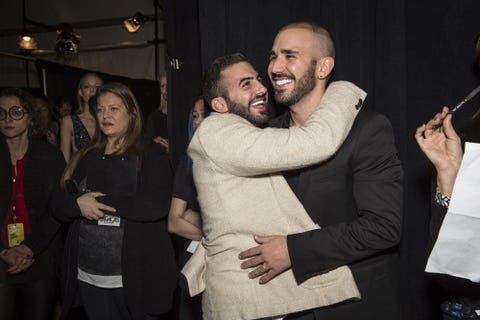 Cohen and Borenstein celebrate after the show.
Cohen and Borenstein blissfully joined at the hip.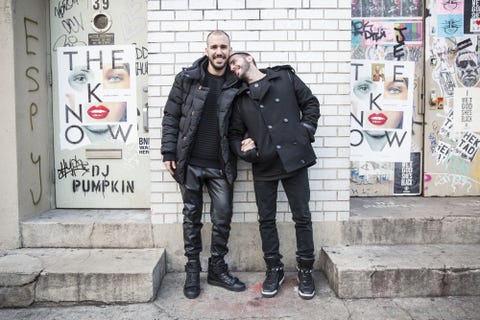 Congrats to the happy couple and to Cohen on a stunning NYFW debut!
This content is created and maintained by a third party, and imported onto this page to help users provide their email addresses. You may be able to find more information about this and similar content at piano.io