Editors handpick every product that we feature. We may earn commission from the links on this page.
8 Super Sneaky Ways to Avoid the Dry Cleaners
Beyond that Febreeze spritz you perfected in college.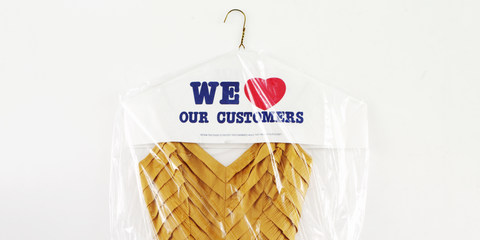 You shouldn't be opting out of those amazing-but-dry-clean-only clothes because you're worried about the expensive upkeep. Here, find our most sneaky tricks of the laundry trade. Your dry cleaner will be all like, "Where'd you go?"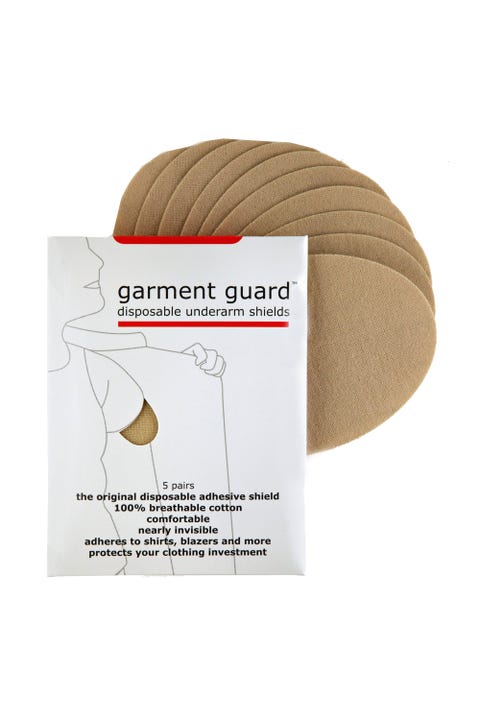 Sweat Guards
We can all agree that perspiration stains are often the culprit for our trips to the dry cleaner. These 100% underarm shields are all-natural and will not only prevent embarrassing wet marks, but will require less cleaning for your garment and make your clothes last longer. Garment Guard Disposable Underarm Shields, $12.60;
amazon.com
.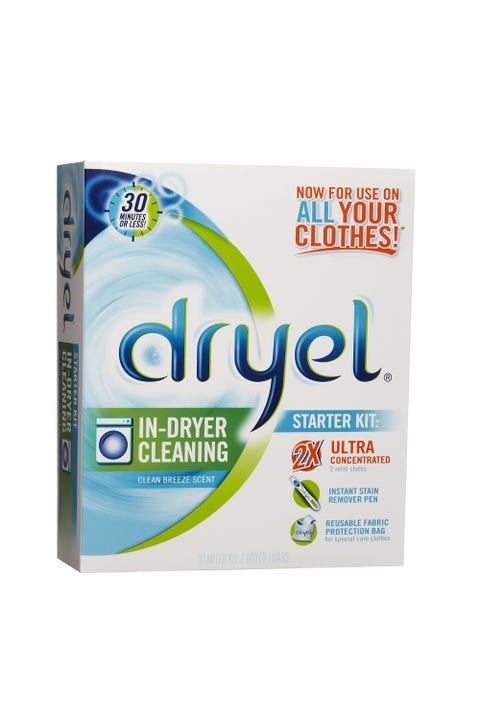 An In-Dryer Cleaner
Turn your dryer into your personal dry cleaner. By throwing these sheets in with your clothes, you can give a load of dedicates or hand-washables a quick refresh in 30 minutes or less. It doesn't use harsh chemicals and will protect color/ shape to ensure your clothes last longer. Dryel: Dryel In-Dryer Clean Breeze Scent Starter Kit, $6.68;
walmart.com
.
A Stain Eliminator
Most of the time, we have no idea what dry cleaning is using to remove our stains. Take a non-toxic approach with this versatile spray that will remove stains and odors without questionable chemicals or residue. The Honest Company Stain Remover, $5.95;
honest.com
.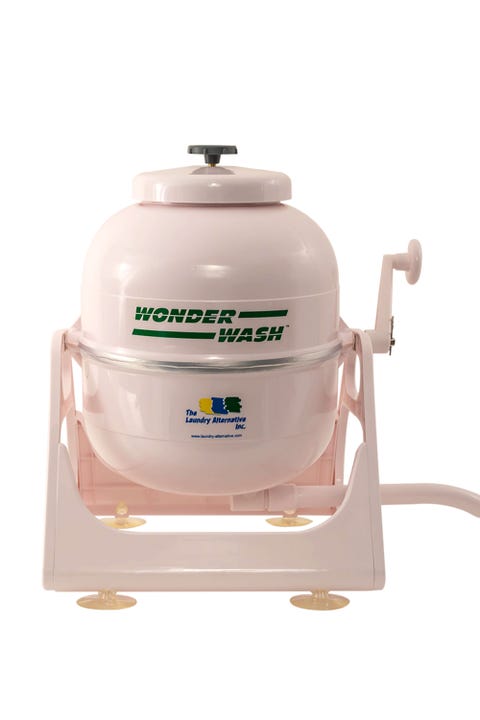 A Mini Washing Machine
A tiny portable washing machine! This little eco-minded wonder is perfect for delicates as it's hand-operated and doesn't have an agitator that will snag or damage your clothes. It doesn't require electricity, just water and detergent—and some elbow grease. The Wonder Wash, $42.95;
laundry-alternative.com
.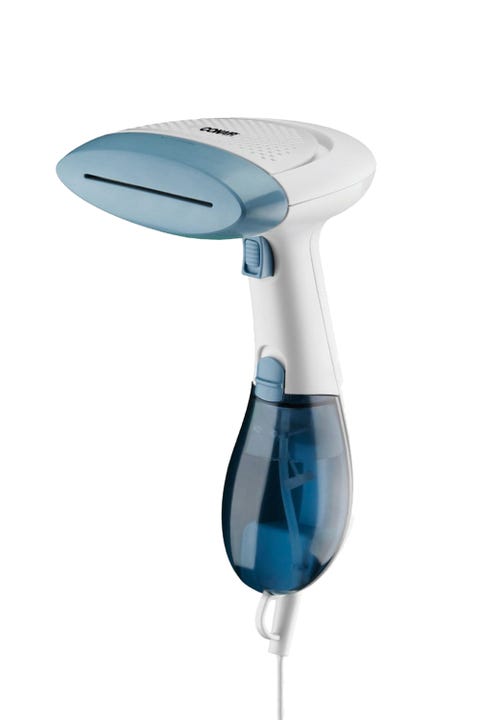 A Wrinkle-Fighter
Instead of a costly professional press, look to an handheld fabric steamer to smooth out all kinds of creases and refresh a previously worn or just-washed garment. Bonus: It's easy to store. Conair Extreme Steam Fabric Steamer with Dual Heat, $27.99;
target.com
.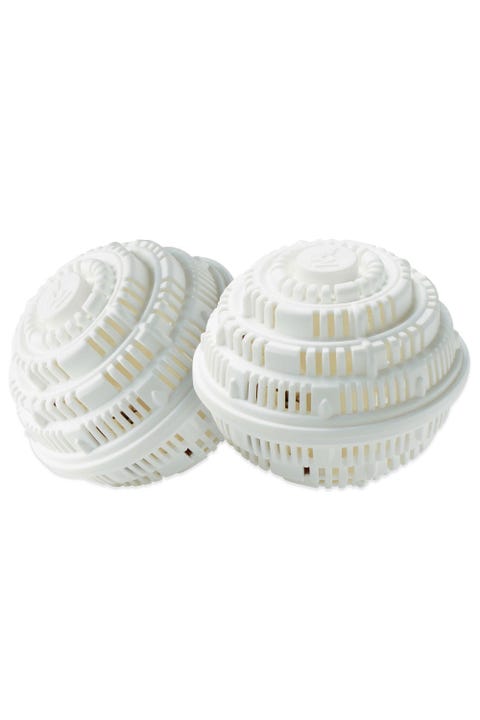 The Non-Detergent Cleaner
Clean your clothes without using soap or detergent—these innovative laundry balls utilize special mineral ceramics to remove dirt and residue. One ball will effectively wash 365 loads of laundry, which is refreshingly earth-
and
wallet-friendly. SmartKlean Laundry Balls 2-Pack, $29;
bedbathbeyond.com
.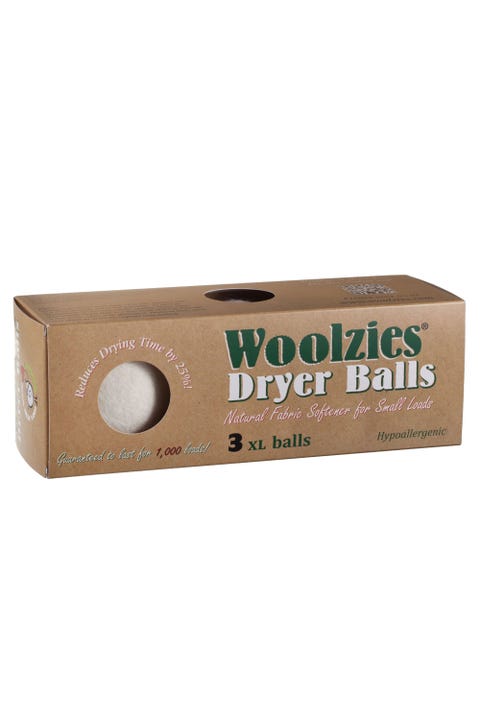 A Natural Fabric Softener/Fast Dryer
If you're going to hand-wash dry-clean-only clothes, but need them to dry FAST, throw them in the dryer with these reusable, non-toxic handmade balls that soften clothes and reduce drying time by 40%. It's the best way to make sure there's no weird residue on your delicate clothes. Woolzies Wool Dryer Balls, $22.99;
amazon.com
.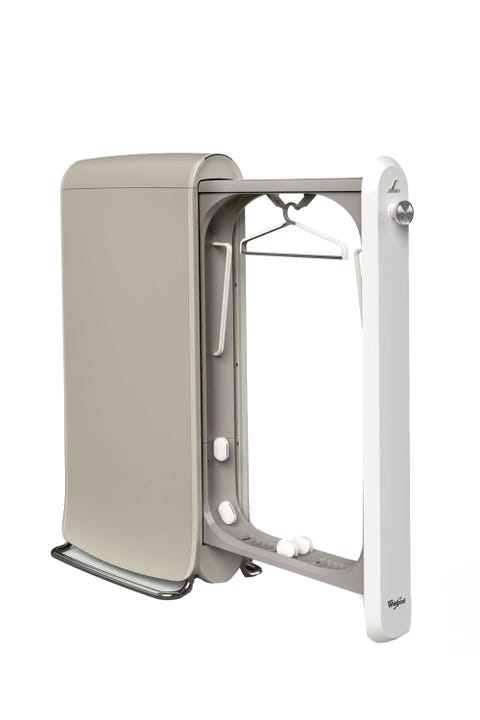 The All-in-One Express System
Think of this baby as a cleansing steamer and iron all-in-one. In just 10-minutes, it will de-wrinkle, neutralize odors, and restore the fit of a garment. The best part: It's designed to fit
anywhere
. The Swash Express Clothing Care System, $499;
swash.com
.
This content is created and maintained by a third party, and imported onto this page to help users provide their email addresses. You may be able to find more information about this and similar content at piano.io