You Know How "Going-Out" Clothes Are Over? Here's How to Get Away with Wearing Yours
If that sparkly top could talk...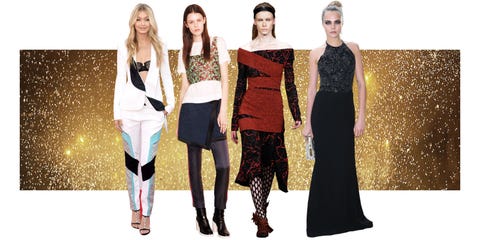 In the early 2000s, it was decreed that women needed "going-out clothes," special pinch-y sausage casings reserved for the small hours and alcohol-fueled debauchery. Why did anyone listen? Beats me, but now we're left with too many bandage skirts and too few occasions to wear them. Here, we present 10 outfits incorporating those pieces, because, passé or not, they still deserve to see the light of day.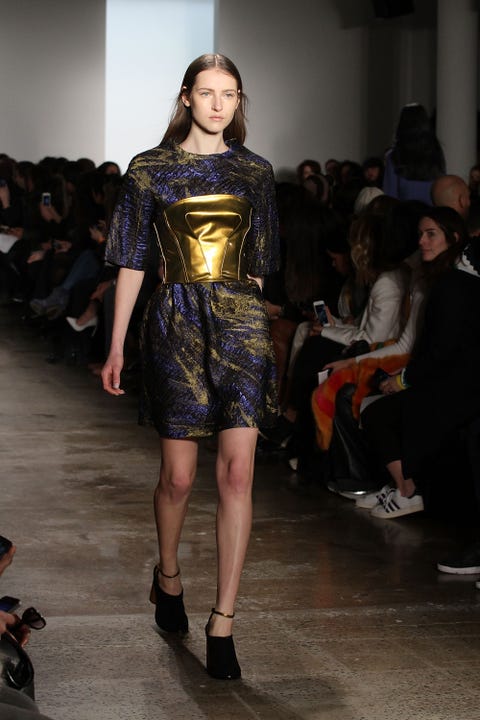 Strap a metallic bustier or long-line bandeau on over an oversize dress like this Ostwald Helgason look, and it's suddenly a.m.-appropriate.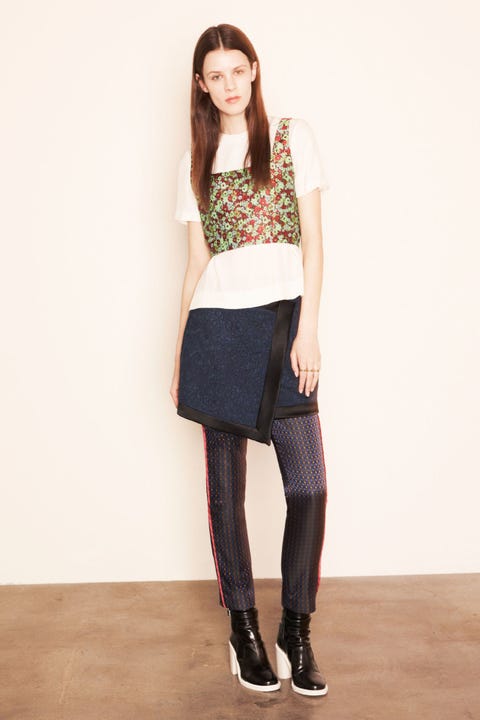 Courtesy of Elizabeth and James
In the grand tradition of dorky + sexy = fashion, this Elizabeth and James ensemble mashes up an abbreviated skirt and crop top with a Hanes-like T-shirt and fancy trousers.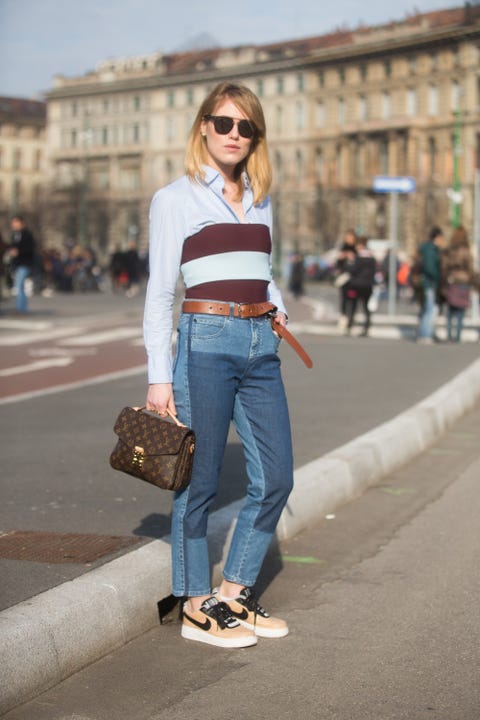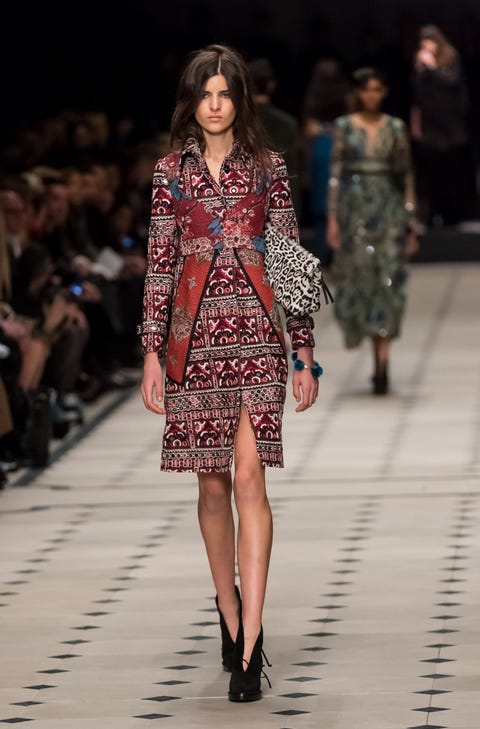 Same goes for any frock you can button up/has a collar, as demonstrated by this mixed-print dream of a Burberry outfit.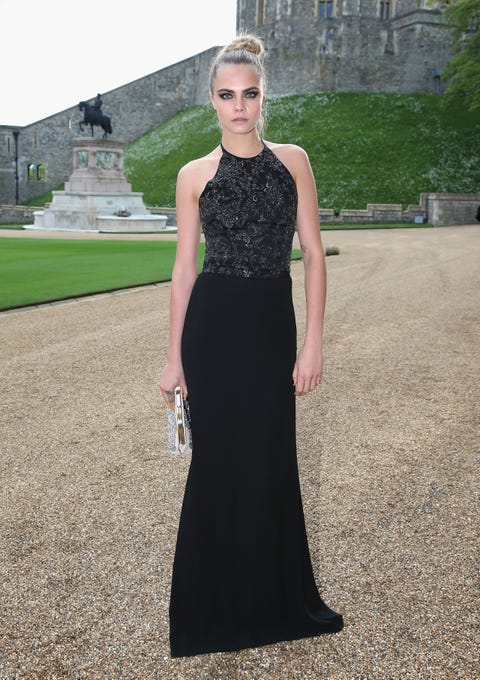 You probably wore a version of Cara Delevingne's top with jeans once upon a time. Repurpose it for your next gala with a floor-skimming skirt.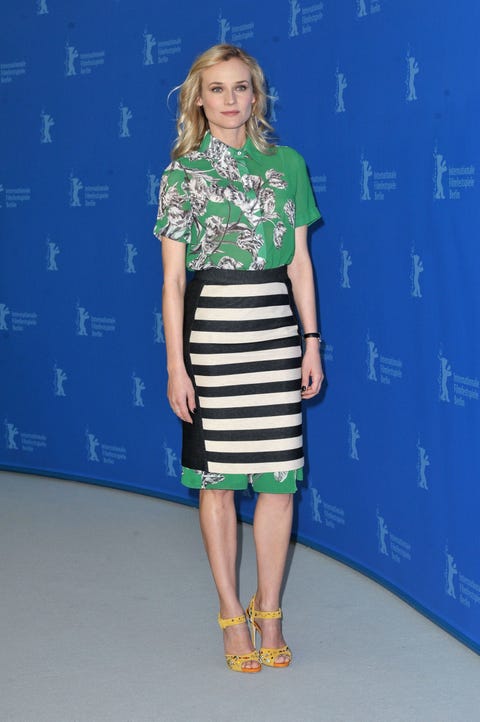 Stretchy skirt then: with towering platforms, a tank, and a leather jacket. Stretchy skirt now: over a shirt dress à la Diane Kruger (in 10 Crosby by Derek Lam).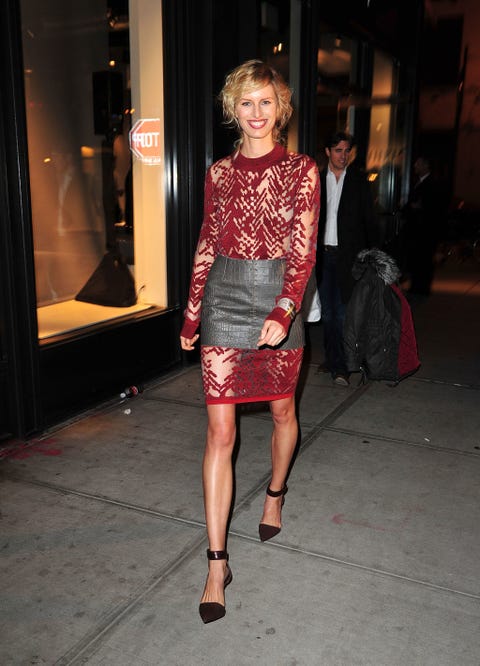 Karolina Kurkova's Alexander Wang getup in two words: logical, symbiotic. An ultra-short skirt keeps her nether regions covered, while the sheer sweater dress adds some pseudo-length to the hem.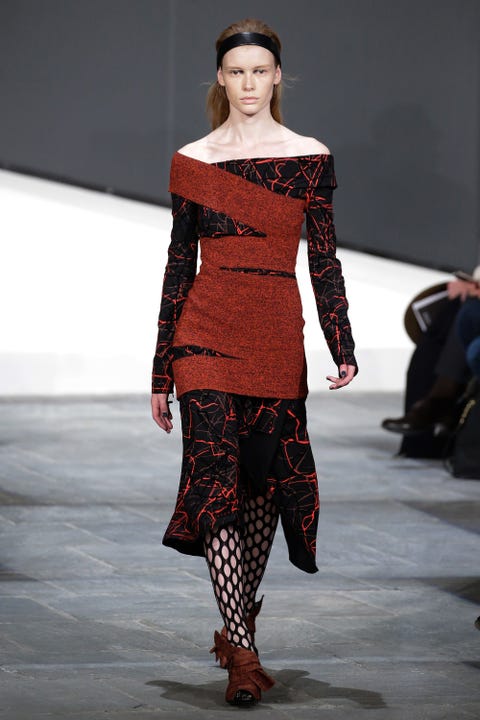 You'd have to be rather lucky/resourceful to have two dresses that work this well together handy (or just shop Proenza Schouler), but it can be done.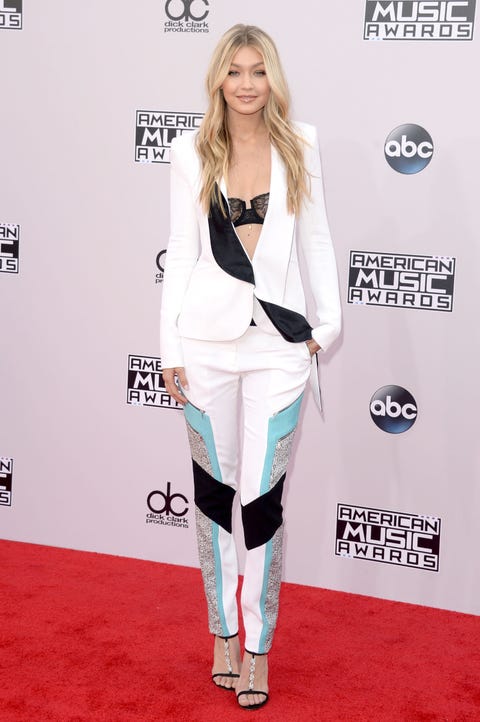 True, this is still a nighttime look, but the lace bra here has a totally different feel than if it were, say,
worn like this
. Plus it's reminiscent of that "I'm not your baby" scene in
The Devil Wears Prada
after Anne Hathaway hooks up with that dude from
The Mentalist
.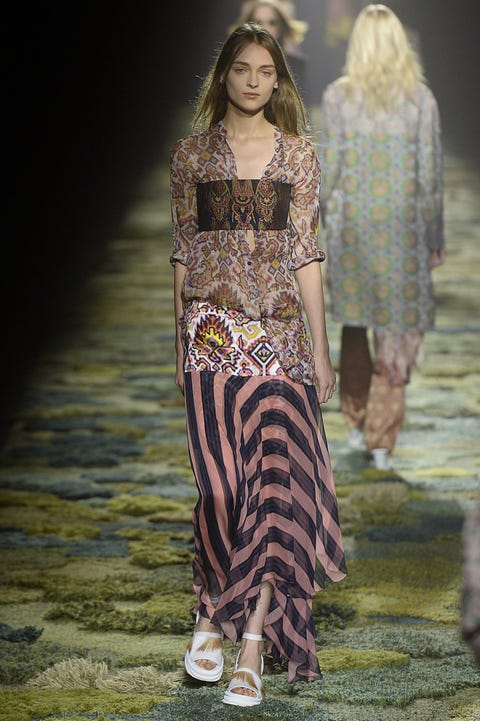 Yup, Dries van Noten took a bandeau and made it thrillingly cool and new-feeling. The flowy-on-flowiness helps.
This content is created and maintained by a third party, and imported onto this page to help users provide their email addresses. You may be able to find more information about this and similar content at piano.io