The Most Awkward Front-Row Pairings at Fashion Week
A fun little tour of NYFW's most *interesting* mashups.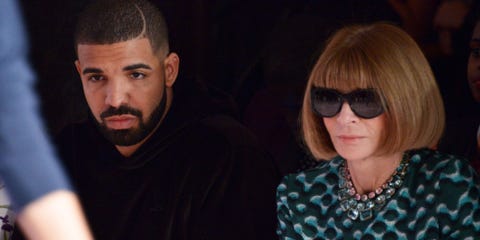 Grant Lamos IV
Getty Images
New York Fashion Week is not only a great time to fantasize about updating your wardrobe, it's also a great time to watch celebrities be relegated to a seating chart and forced to hang out with each other in the front row. Looking at you, Drake and Anna.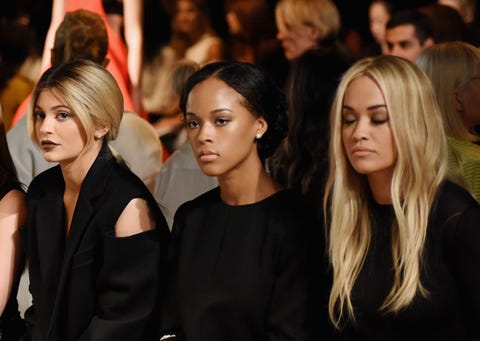 Vivien Killilea
Getty Images
Kylie Jenner + Rita Ora
How you look when you're seated in the same row as your brother's ex-girlfriend.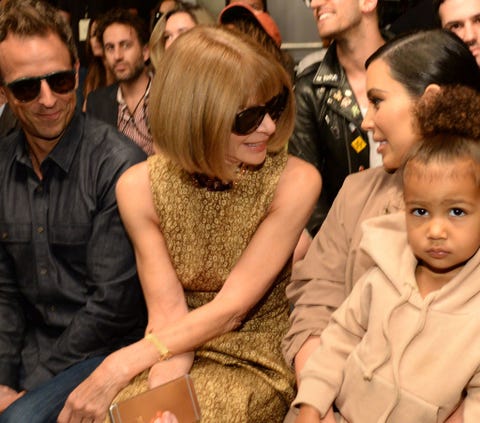 Seth Meyers + Anna Wintour + Kim Kardashian West (+ North West)
Honestly, we are all Seth Meyers in this photo.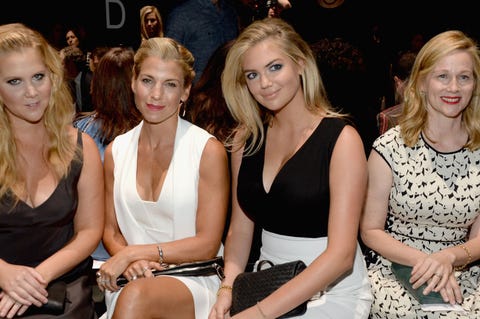 Amy Schumer + Jessica Seinfeld + Kate Upton + Laura Linney
The body language in this picture says it all. #JusticeForLauraLinney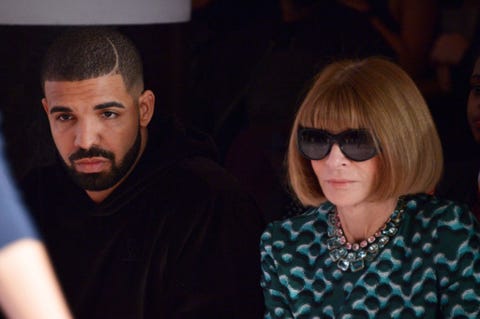 Grant Lamos IV
Getty Images
Drake + Anna Wintour
Well, this looks like a fun get together.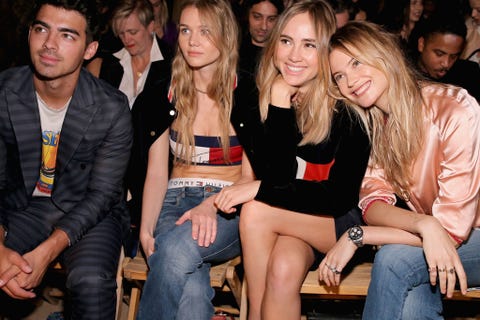 Neilson Barnard
Getty Images
Joe Jonas + Models Immy Waterhouse, Suki Waterhosue, Behati Prinsloo
In which Joe Jonas definitely switched his seat assignment card.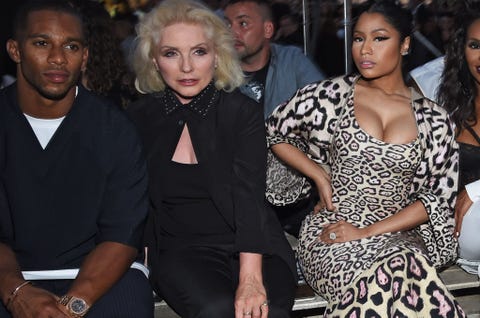 Larry Busacca
Getty Images
Victor Cruz + Debbie Harry + Nicki Minaj
Victor Cruz is clearly pondering the very meaning of life.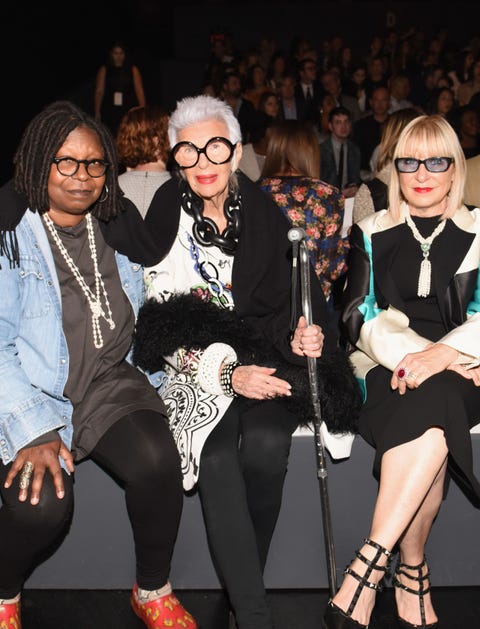 Vivien Killilea
Getty Images
Whoopi Goldberg + Iris Apfel + Elysze Held
What is happening, even? Actually, never mind this photo is perfect. Carry on, Iris Apfel.
This content is created and maintained by a third party, and imported onto this page to help users provide their email addresses. You may be able to find more information about this and similar content at piano.io