10 Styling Ideas to Steal from the 2017 Menswear Shows
"Whose mans is this?" but in a complimentary way.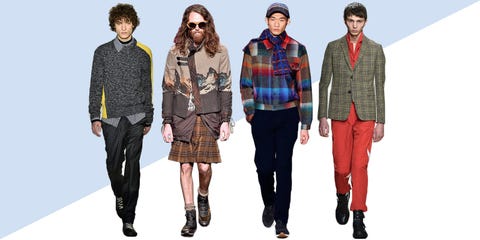 Getty, design by Betsy Farrell
You might think the 2017 menswear shows personally irrelevant except for, erm, "checking out the talent," but hold up—they're good for more than just some casual viewing before couture. Here, 10 looks containing 10 ideas to make your own.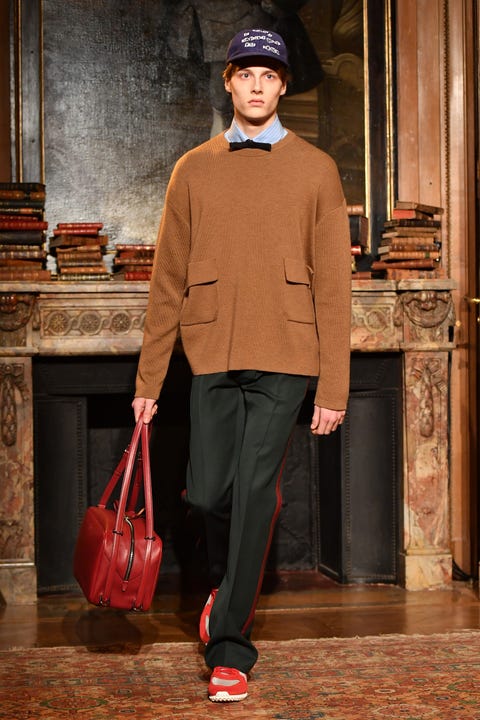 Valentino
Take fancy ribbon nubbin left over from the holidays. (Satin is good; velvet is better.) Wrap around collared neck because you are a gift, don't let anyone forget it.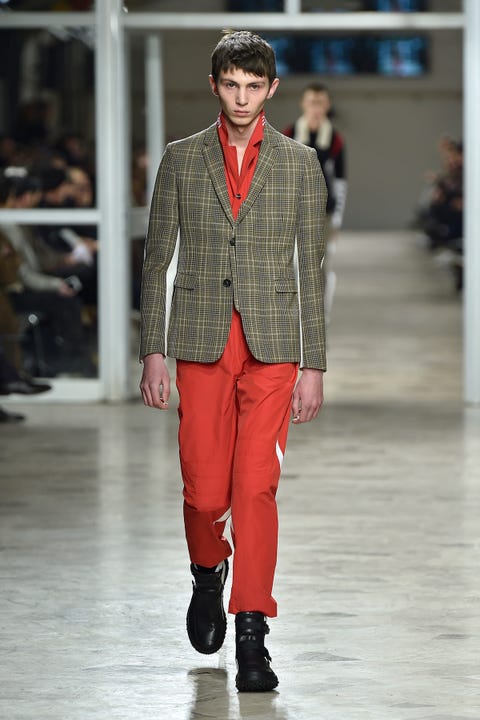 Tim Coppens
This appears to be a jumpsuit, rather than extremely long-crotched trousers, though neither identification has much bearing on the addition of a checked blazer in a "why didn't I think of that?" move.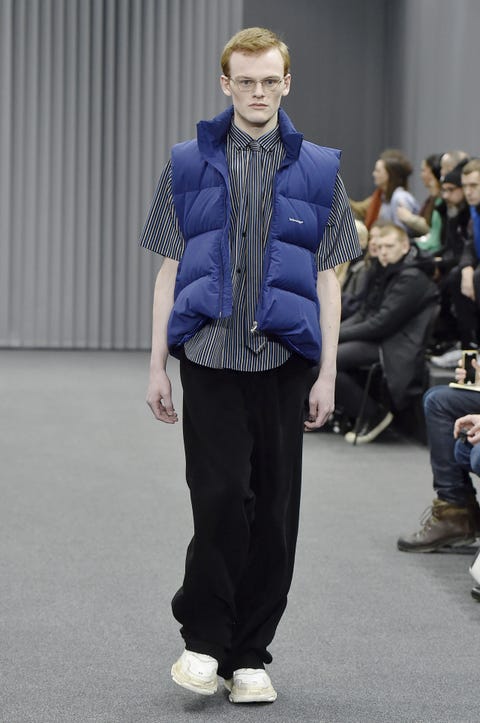 Balenciaga
The whole collection was a love letter to Bernie Sanders, and while the slogan-scarf thing will get the most airtime, we're partial to wearing a puffy vest as a campaign-trail nerd (as opposed to with yoga pants and a PSL in hand).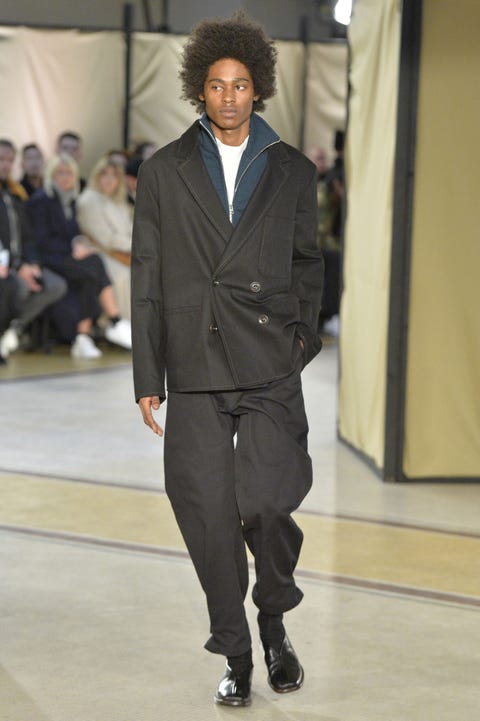 Lemaire
Modern menswear is super layering-centric, and at Lemaire, where there wasn't a whole lot going on *apart* from the shapes, you really got to study those ideas. Here, that's a simple white T-shirt under a half-zip opened to precisely where the peacoat collar meets. Details matter.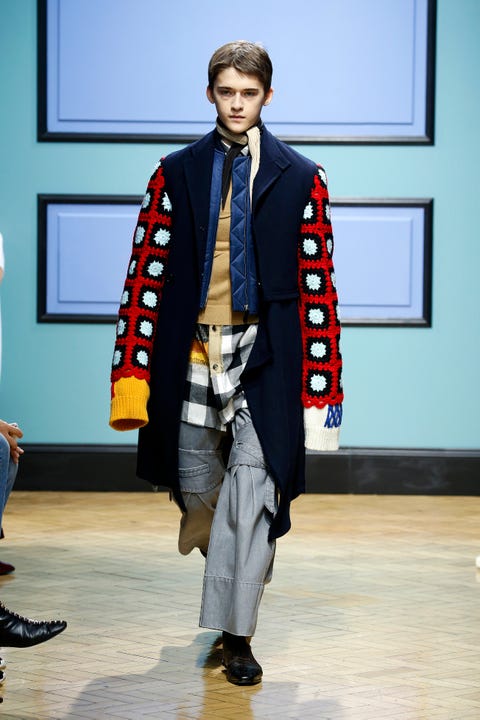 J.W. Anderson
The main takeaway from this critically acclaimed show was patchwork, highlighted here with a mishmash of flannel, knits, and quilted vest. That last piece should be your winter secret weapon for its warmth-but-not-bulky-arms-giving properties.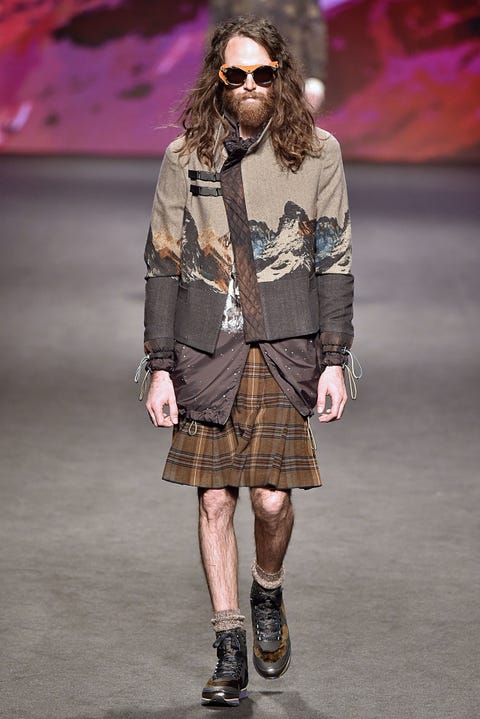 Etro
Take a minute. Then consider wearing your windbreaker *under* a shorter jacket.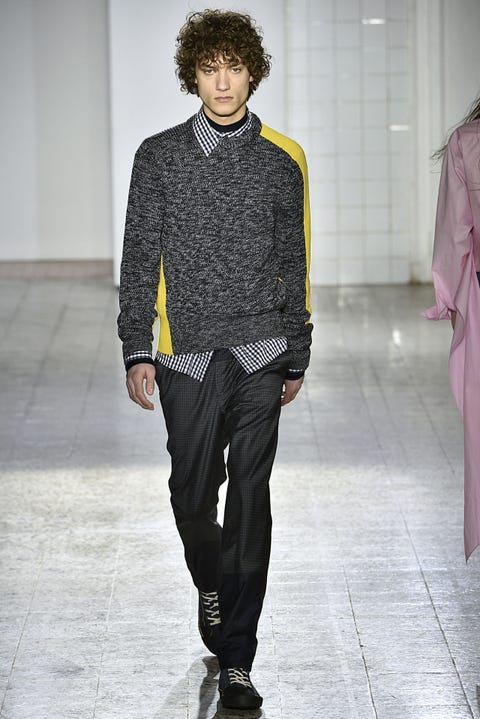 Cédric Charlier
Pretty standard, but then we've got the single-collar-point tuck as the new half-tuck.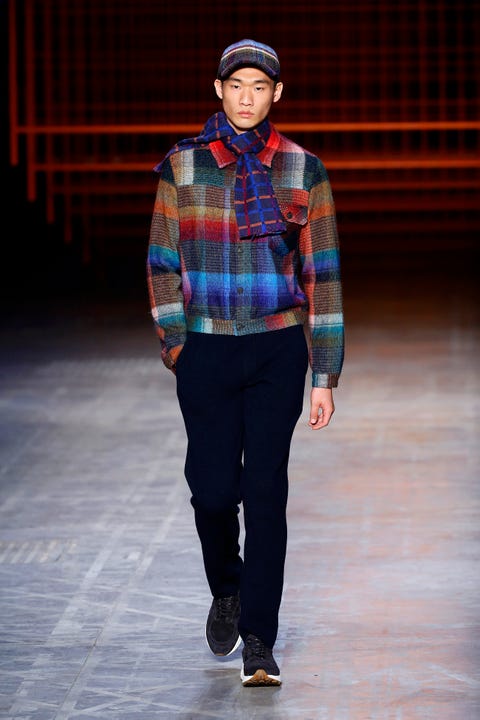 Missoni
And now, some thoughts on accessories. Why not knot (oh, homonyms) a short scarf and throw one end over your shoulder?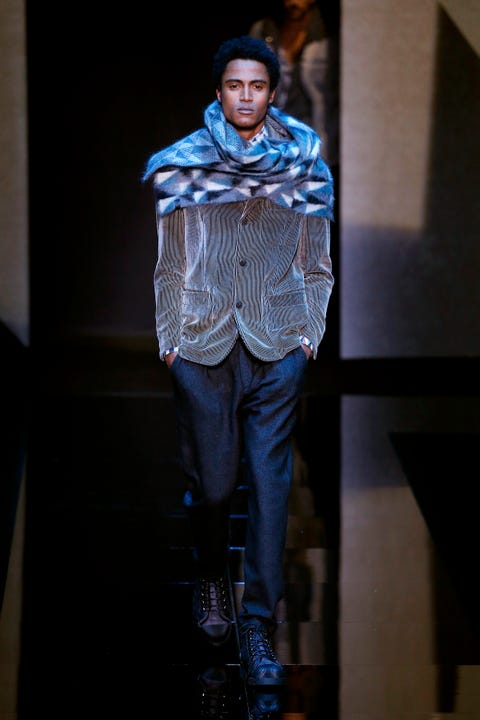 Giorgio Armani
Or wind a bigger one around your shoulders?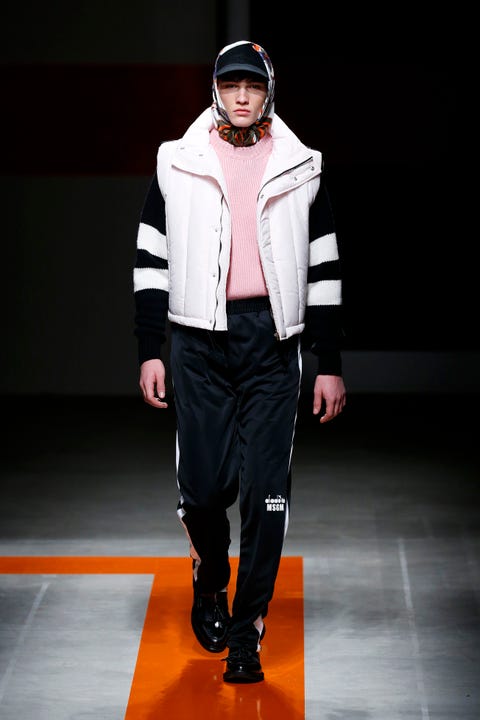 MSGM
Or add a babushka-style headscarf *on top* of a ball cap?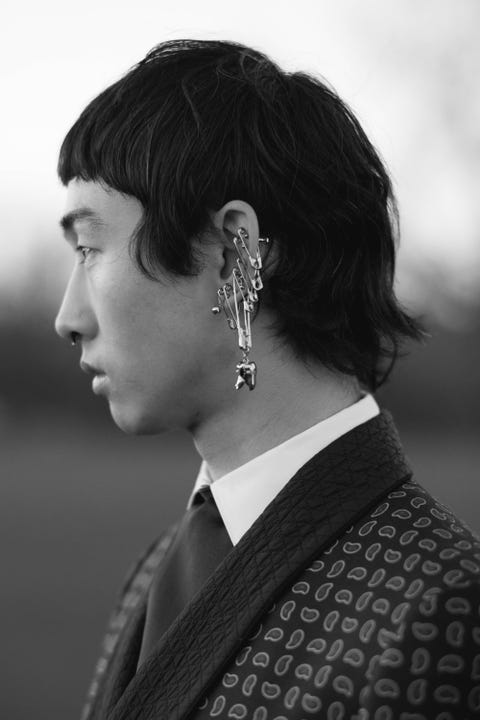 Alexander McQueen
Bonus: Really want to stick safety pins in ears now, thanks to this incredibly beautiful image from an incredibly beautiful collection.
This content is created and maintained by a third party, and imported onto this page to help users provide their email addresses. You may be able to find more information about this and similar content at piano.io