Same House, New Rules
Almost one year ago today, Donald J. Trump moved into the White House, and it—literally and figuratively—will never be the same.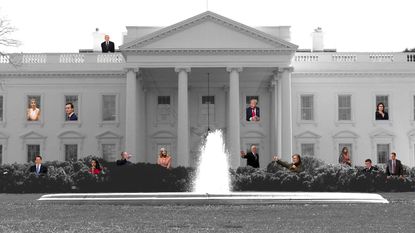 (Image credit: Hearst Owned)
January 20, 2017 is seared into America's collective memory. Whether it will go down in infamy or acclaim depends on who tells it. But in the time that has transpired thus far, here's what we've been able to discern: Donald J. Trump isn't one to enter a new office and let business go on as usual. There's been a new political controversy nearly every day of the last 365, hashed out across all platforms in every corner of the country. But there have also been more under-the-radar (but no less telling) shifts that signal there's a new man of the house: conspicuous renovations, surprising staff choices, eyebrow-raising gifts.
And yet the institution is about so much more than just one man. So here's a look back at the last year, examined through the lens—or windows, maybe—of its headquarters. Because, even if some of Trump's supporters don't believe in evolution, the White House has certainly undergone one.
Read On:
This series was edited by Danielle McNally and designed by Travis McHenry.