Five Women Have Come Forward Claiming Trump Inappropriately Touched Them
"He was like an octopus. His hands were everywhere."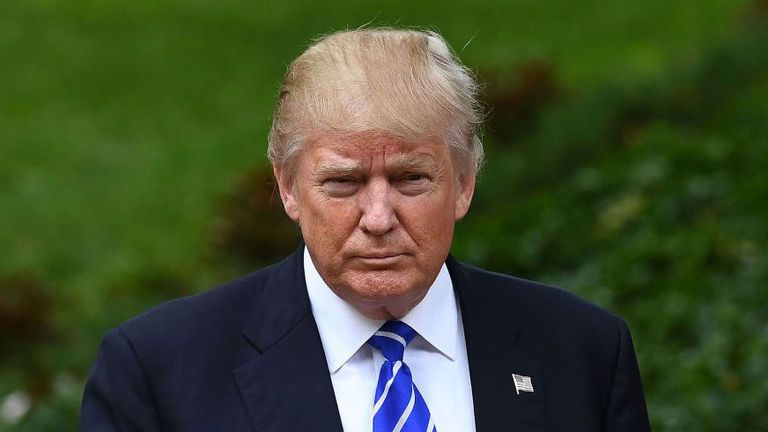 (Image credit: Getty/Jewel Samad)
Update (10/12/16, 10:47 p.m.): In a chilling essay, People writer Natasha Stoynoff wrote about her own alleged encounters with Donald Trump after she was assigned the "Trump beat" for People in the early 2000s. In December of 2005—approximately the time of the Billy Bush comments—Stoynoff went to Mar-A-Lago to interview Trump and Melania for a wedding feature story.
Stoynoff claims that when (a very pregnant) Melania went upstairs to get changed, Trump insisted he show Stoynoff a "tremendous" room in the mansion:
After the butler left, Trump allegedly leaned in again:
The next morning, Trump allegedly waited at Stoynoff's massage therapy appointment at the spa. Stoynoff managed to avoid him, but she was so afraid that she cut her appointment short and asked to be taken off the Trump beat.
"Talk is talk," Stoynoff wrote. "But it wasn't just talk in my case, it was very much action. And, just for the record, Mr. Trump, I did not consent."
Update (10/12/16, 8:10 p.m.): Just two days after Sunday's debate, even more women have come forward to share their own alleged sexual assault experiences.
Now-36-year-old Mindy McGillivray from Palm Springs, Florida, told PalmBeachPost.com that Trump groped her bottom 13 years ago at one of his properties, Mar-a-Lago:
A June Facebook post by Miss Washington 2013 has also resurfaced on social media, in which Cassandra Searles claimed Trump was a "misogynist" who "treated us like cattle" during her time on the pageant:
---
Over the weekend, Donald Trump claimed that his disturbing comments from 2005 that condone sexual assault were just "locker room talk"—a phrase that promotes rape culture while trivializing the objectification of women. Now, two women are claiming that his "locker room talk" claim is not only derogatory, but a downright lie.
The New York Times interviewed two women, 74-year-old Jessica Leeds and 33-year-old Rachel Crooks, both of whom Trump allegedly touched inappropriately. "He was like an octopus," Leeds, who currently lives in Manhattan, told the Times. "His hands were everywhere."
Over three decades ago, Leeds—then 38—was upgraded to first class on her flight, and the flight attendant seated her next to Trump. About 45 minutes into the flight, Leeds claims that Trump lifted the armrest and grabbed her all over her body before she fled back to her coach seat. Seeing Trump claim during the debate that he had never sexually assaulted a woman made her want to "punch the screen," she added.
Crooks worked at the Trump Tower in Manhattan in 2005—the same year of the infamous Billy Bush interview—when she decided to introduce herself to him. When they shook hands, Trump allegedly wouldn't let go, and he started kissing her. "It was so inappropriate," she told the Times. "I was so upset that he thought I was so insignificant that he could do that."
Trump was caught on tape telling Bush the same year that he "just starts kissing" women. "It's like a magnet," he said then. "Just kiss. I don't even wait."
However, when a reporter from the Times called Trump Tuesday night, he became "highly agitated" and shouted into the phone that "none of this ever took place," telling the reporter that she's "a disgusting human being" and that his comments were, once again, "locker room talk."
"I was upset that it had happened to other people, but also took some comfort in knowing I wasn't the only one he had done it to," Crooks told the Times. "People should know [Trump's] behavior is pervasive and it is real."
Leeds added that his behavior "is deep seated in his character."
"To those who would vote for him," she said, "I would wish for them to reflect on this."
(H/T The New York Times)
Follow Marie Claire on Facebook for the latest celeb news, beauty tips, fascinating reads, livestream video, and more.