Trump Tweeted Obama Had His Wires Tapped, Didn't Mean It Literally
He meant "wires tapped," you know, with scare quotes.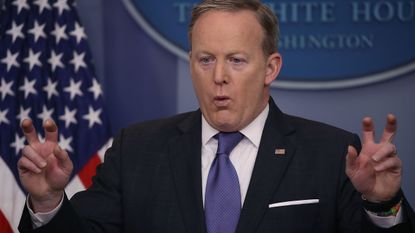 (Image credit: Getty Images)
Early on the morning of Saturday, March 4, President Donald Trump tweeted that he had just been informed that former President Barack Obama wiretapped his phones in Trump Tower. An accusation that, if true, would have meant Obama committed a very serious federal crime. POTUS provided no evidence for his claim, yet called for the Justice Department to launch a full investigation.
Yesterday during a press conference, press secretary Sean Spicer attempted to clear things up, explaining that Trump's tweet was general, not literal. "The president was very clear in his tweet that it was, you know, 'wiretapping,'" he said, making the hand motion that indicates quotation marks. "That spans a whole host of surveillance types of options."
Spicer went on to say that Trump meant the Obama administration, not Barack Obama himself, despite the fact that, in the course of his six tweets on the topic, the President called Obama a "bad (or sick) guy!"
The Justice Department was expect to release a report on its investigation Monday, but instead requested more time.
RELATED STORY
Kellyanne Conway Says She Has No Evidence President Obama Wiretapped Trump Tower
RELATED STORY
Trump Is Now Accusing Obama of Wiretapping Trump Tower
Follow Marie Claire on Facebook for the latest celeb news, beauty tips, fascinating reads, livestream video, and more.
Celebrity news, beauty, fashion advice, and fascinating features, delivered straight to your inbox!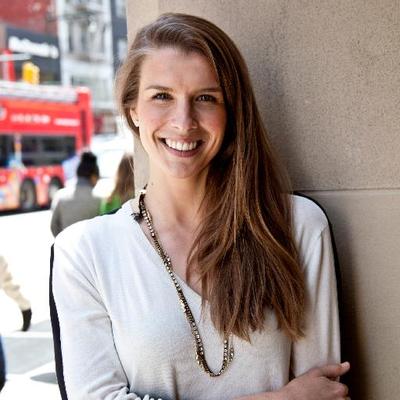 Danielle McNally is a National Magazine Award–winning journalist. She is the executive editor of Marie Claire, overseeing features across every topic of importance to the MC reader: beauty, fashion, politics, culture, career, women's health, and more. She has previously written for Cosmopolitan, DETAILS, SHAPE, and Food Network Magazine.