Study: Most Married Women Don't Count Hubby as Best Sexual Partner
A new survey also reveals why 80 percent of women say their sex life is predictable.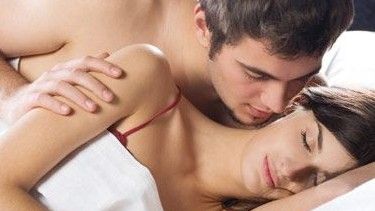 (Image credit: DNF Style/iStock)
Just because you married him, doesn't mean he's the best you've ever had. At least that's what a new study reveals. The survey, conducted by iVillage, claims that less than half of wedded women say they married the best sex of their lives — 52 percent say their favorite sexual partner is an ex.
What also may be making husbands nervous?
62 percent of women admit to fantasizing about having sex with someone other than their spouse, while one in ten has already done so.
The study — which surveyed a mix of married women with and without children — also determined that two-thirds of married women would rather read a book, watch a movie, or take a nap rather than sleep with a spouse.
In fact, 80 percent of women described their sex lives as predictable. For better or worse, these women found consistency in such factors as location, duration, time of day, and even foreplay. Approximately 67 percent of women also noted having routine sex positions.
Still, there's hope for wives yet. Only 16 percent said they weren't happy with the status of their sex lives, and 32 percent went so far as to say they were "extremely happy" with it.
"This study shows that married women are having happy, fulfilling sex lives but lead such busy lives that when it comes to personal pleasures, they would rather have rest and relaxation," Elizabeth Zack, iVillage Family Editor, noted.
Tell Marie Claire: Are you in a relationship where the sex is sub-par? Share your story in the Comments section below!
Marie Claire email subscribers get intel on fashion and beauty trends, hot-off-the-press celebrity news, and more. Sign up here.