The 19 Most Surprising Celebrity Hair Transformations of 2019
You'll never run out of hair inspo this year.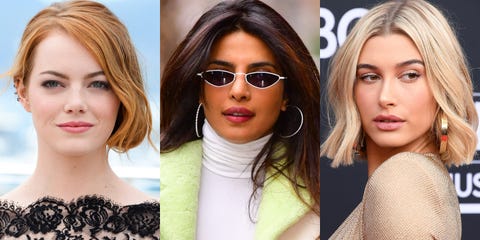 Feel free to quote me on this: 2019 has been the year of amazing hair. It's only been a month and already, nearly every day, a celeb is debuting a new hair color or cut that's a completely novel look for them. And none of it is boring. From pastel pink hair (which seems to be a crowd-favorite) to electric blue, no color has been left behind. And exciting new cuts have also been coming in hot (bangs! pixies!). Ahead, all of the best hair transformations of 2019 so far in one place.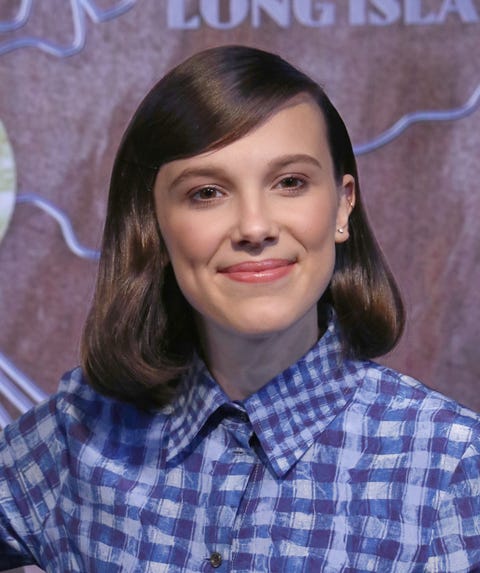 Millie Bobby Brown Went from Brunette...
The Stranger Things star took her naturally brunette hair in a new direction in 2019.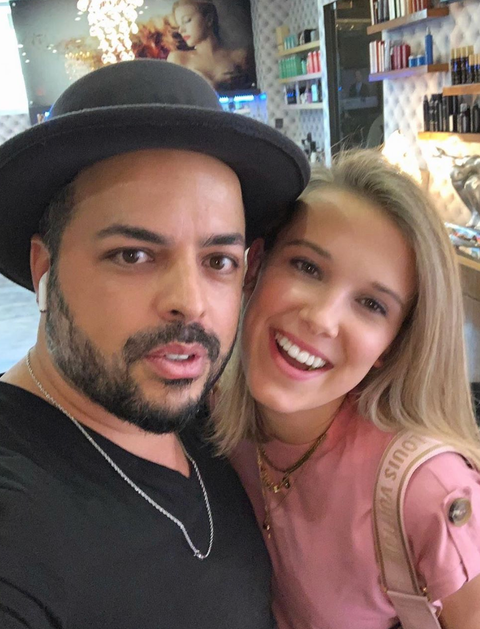 ...to Bright Blonde
The young actress dyed her hair blonde, reminding fans of her character, Eleven, in Stranger Things Season 1 with her iconic blonde wig.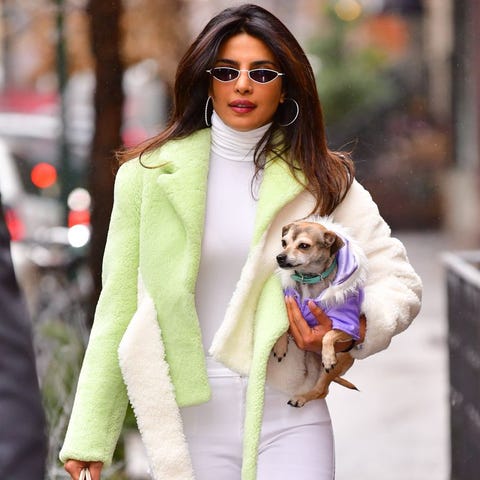 Priyanka Chopra Went From Brunette...
Mrs. Jonas gave her signature shade—which is rich brunette hue—a complete makeover at the start of 2019.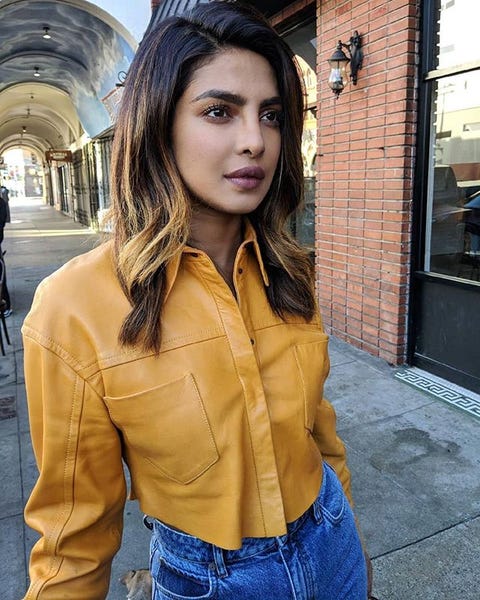 ...to a Beachy Blonde
On Instagram, Chopra debuted a honey-dipped, warm blonde ombré hue. This is the most sun-kissed and light her chocolate-toned hair has looked in a very long time.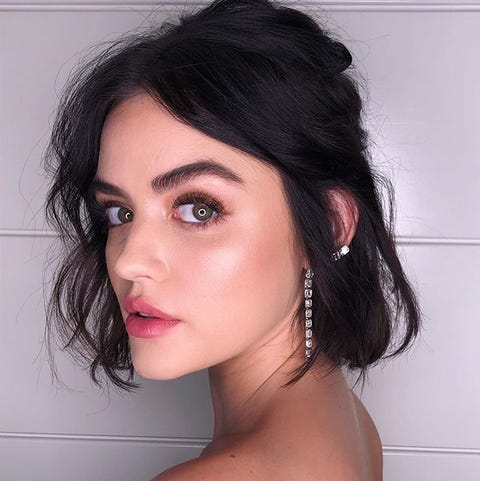 Lucy Hale Went from Jet-Black...
Lucy Hale has rocked a lot of hair colors, but she kept her chin-length bob jet-black for most of 2018.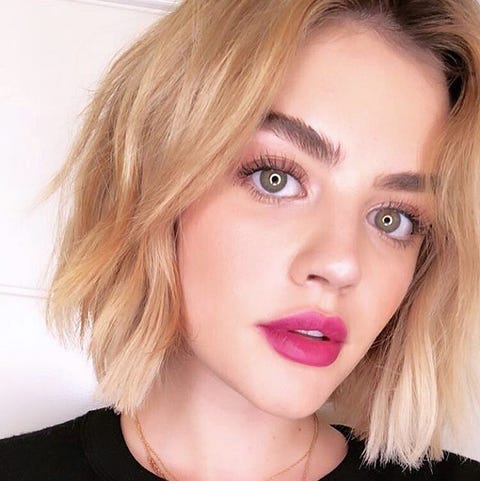 ...to Strawberry Blonde
Hale cut her bob even shorter and traded her dark hair for what she called a "Berry Blonde" on her Instagram caption.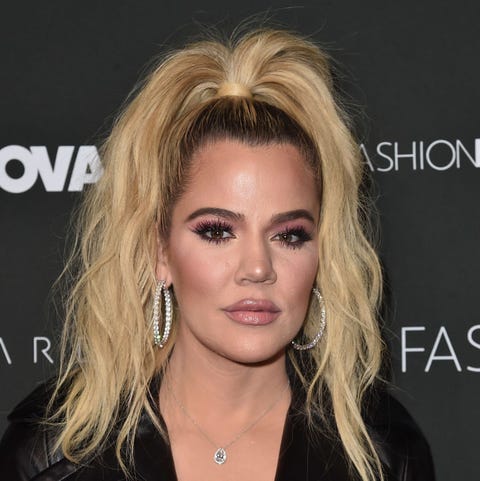 Khloe Kardashian Went From Dirty Blonde...
No hair color has ever been off limits for the Kardashian-Jenner crew, although Khloe has worn many renditions of blonde for the past few years.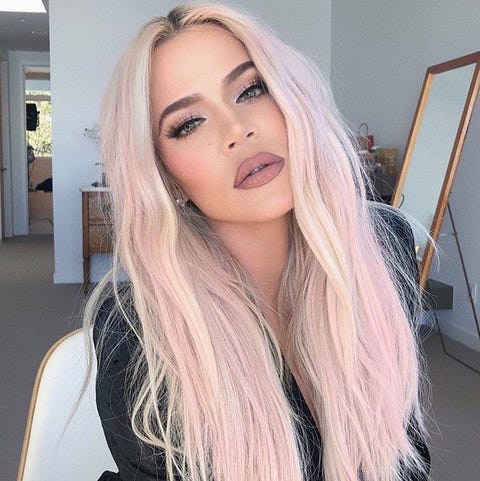 ...to Pastel Pink
Khloe was one of the first to hop on the bubblegum pink hair train, and her cotton candy strands suit her well. In fact, celeb stylists told us faded pastels are the It colors this spring.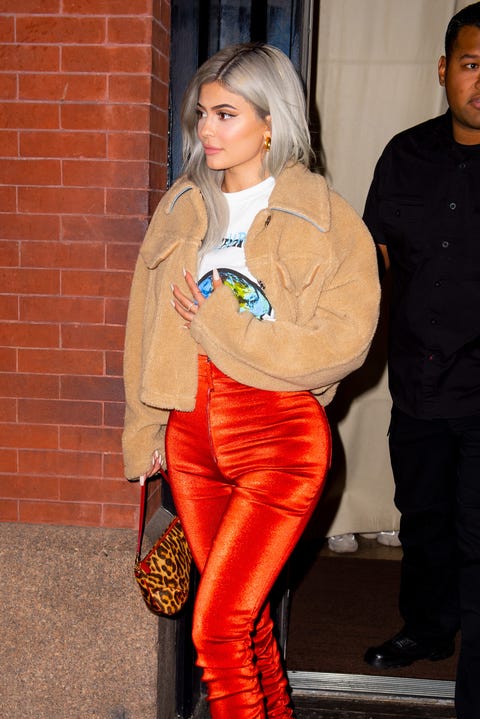 Kylie Jenner Went from Silver...
When it comes to which Kardashian-Jenner sister has colored their hair the most, it's usually a toss-up between Kylie and Kim. However, Kylie is winning by a landslide so far this year. Near the end of 2018 her hair was a light silver shade.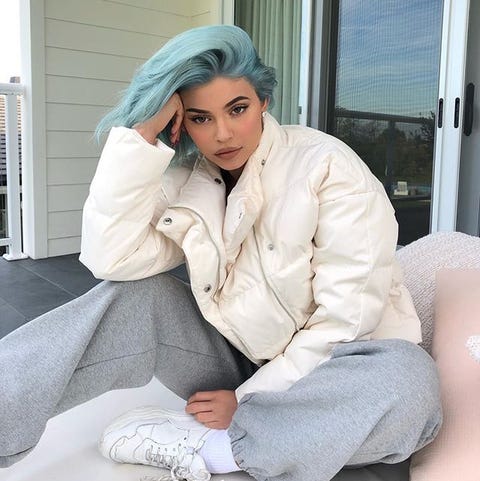 ...to Electric Blue
Then, she had everyone shook—as per usual—when she dropped this Instagram banger debuting bright blue hair. But, soon the beauty mogul decided blue wasn't for her anymore.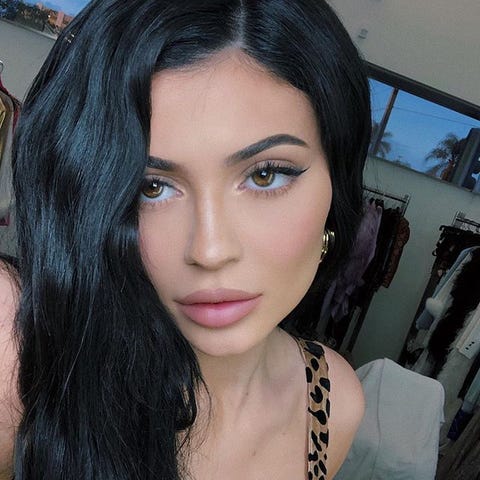 ...Back to Black
So she went back to black, which is her most lived-in shade to date. Let's have a moment of silence for that shine, though.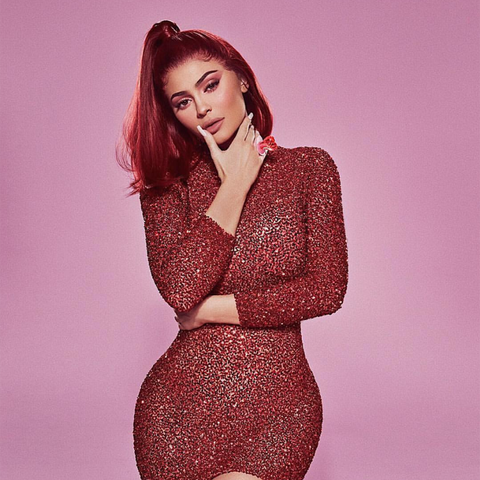 ...to Fiery Red
And finally, to cause even more of a stir surrounding her Kylie Cosmetics Valentine Collection, she took her theme to the next-level with red-hot hair.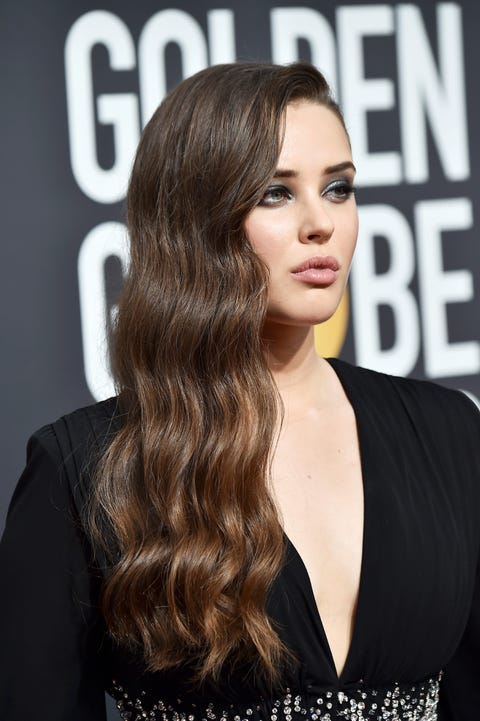 Katherine Langford Went From Chestnut Brown...
13 Reasons Why star Katherine Langford decided to do a complete 180 from her usual brunette hue.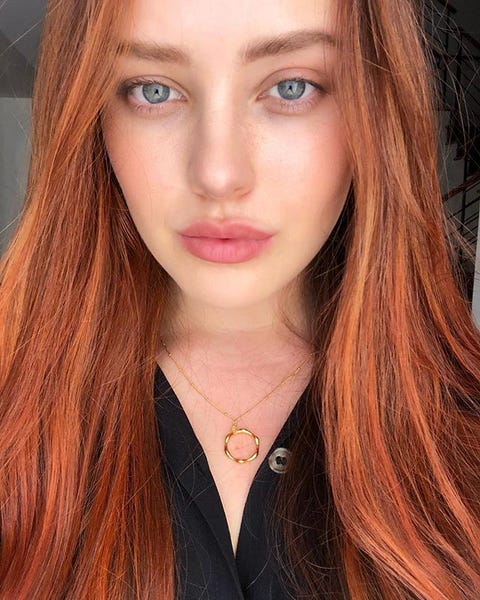 ...to Copper Red
She looks practically unrecognizable—and stunning—with this bright copper color, which she debuted at the start of the year.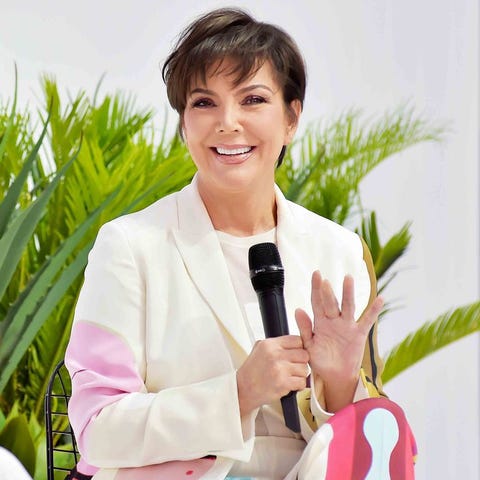 Kris Jenner Went From Her Usual Short Cut...
When it comes to drastic beauty moments, Momager Jenner usually keeps it low-key, while her daughters go wild. But Momma decided to do things differently in the new year.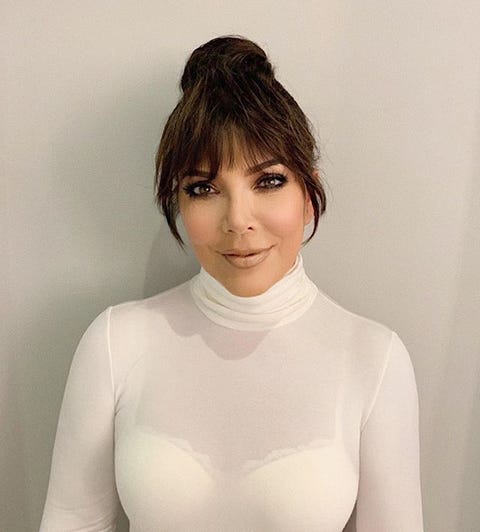 ...to Bangs (!!!)
What a transformation! The 63-year-old looks brand-new with bangs and a top knot styled by Andrew Fitzsimons.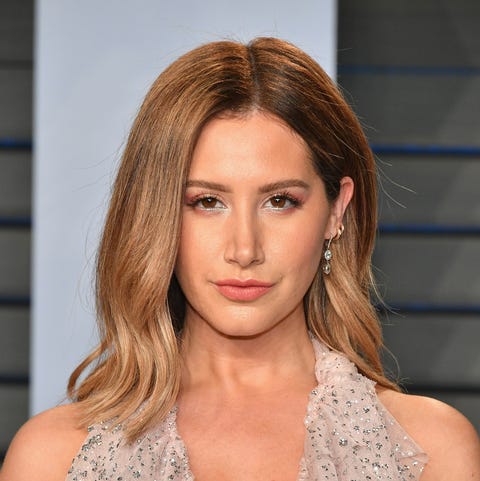 Ashley Tisdale Went from Bronde....
Tisdale's brunette-slash-blonde 'do looks effortlessly gorgeous. But right before January the actress changed things up in a major way.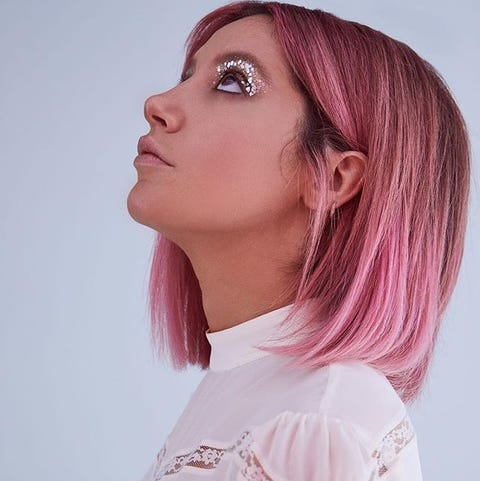 ...to Cotton-Candy Pink
She went pink! This is clearly the It Girl color of the year and inspo to just do it (especially if you've been contemplating trying this color for a while—what are you waiting for?!).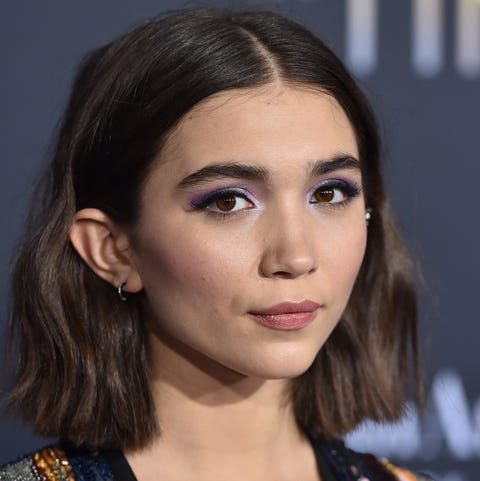 Rowan Blanchard Went from a Brunette Lob...
Rowan Blanchard and her blunt lob look so good together. But Blanchard proved she's not attached to her hair...at all.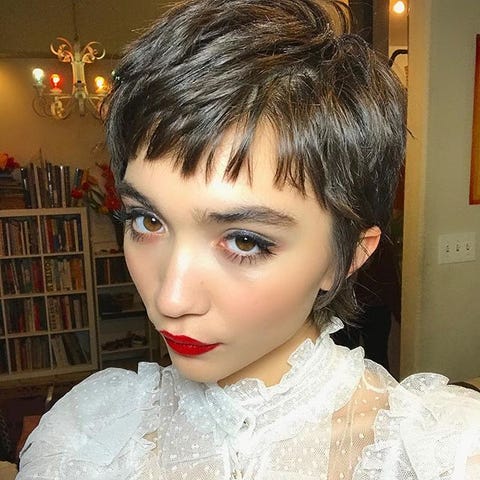 ...to a Choppy Pixie
She overhauled her lob for a spikey pixie, and is rocking this cut with so much confidence. You go, girl!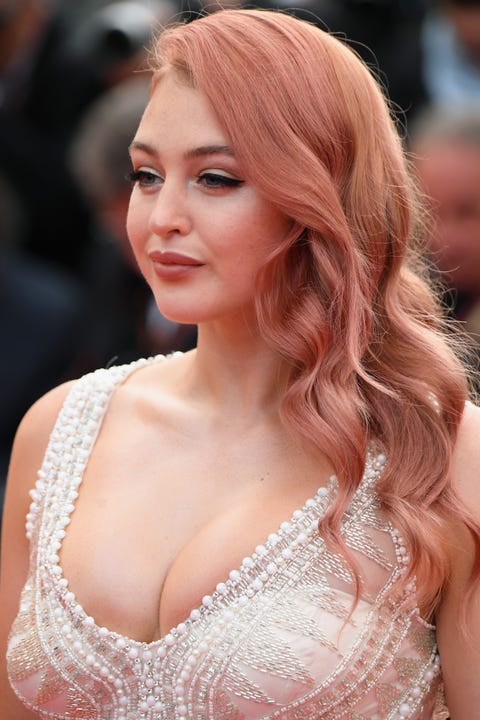 Iskra Lawrence Went From Rose-Gold...
Supermodel Iskra Lawrence was a blonde for the longest time, until she showed up to the 2018 Cannes Film Festival with rose-gold hair and stunned everyone.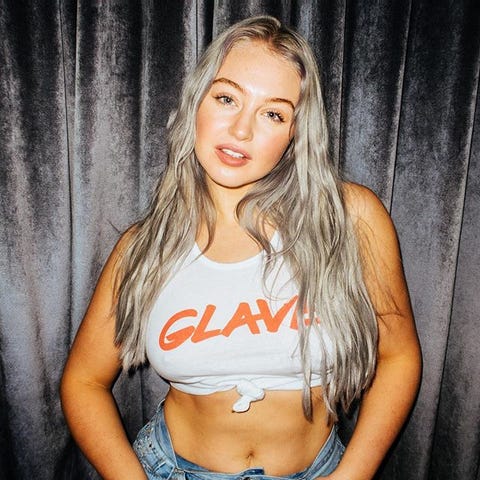 ...to Silver
The slayage this supermodel is giving in silver hair is unreal. I hope she keeps this gray hue for the entire year.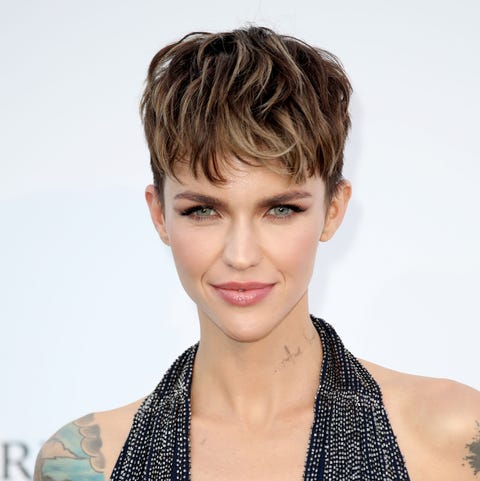 Ruby Rose Went From Brunette...
Ruby Rose has styled her short hair in endless ways. She's experimented with bright colors in the past, but always goes back to brunette.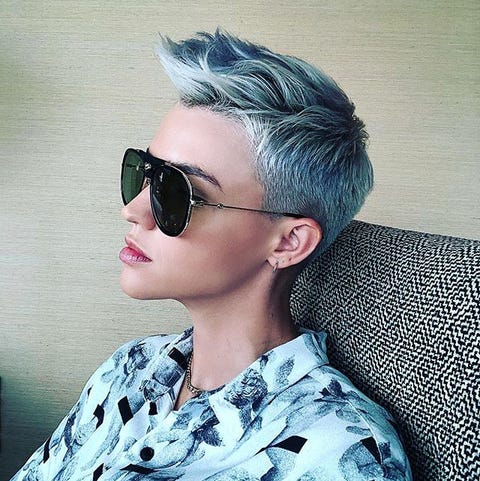 ...to Pastel Blue
However, the onset of 2019 meant a whole new hair color for Rose: icy-blue. She looks like an ultimate cool-girl.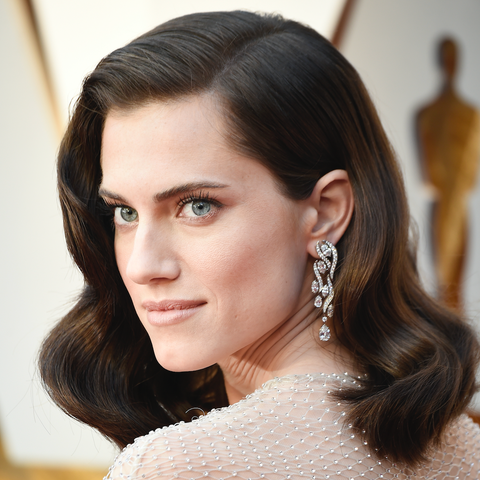 Allison Williams Went from Deep Brunette...
Allison Williams is a natural brunette, and looks gorgeous with it. However, the actress recently went significantly lighter with a new shade.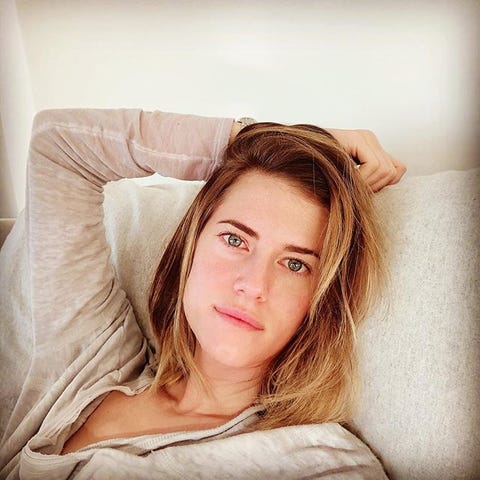 ...to Warm Blonde
I don't know about you, but, her sun-kissed highlights make me want a beach now. The actress captioned her photo: "I swore I wouldn't do this to my hair again...but new movie, new hair. Back to blonde and back to work."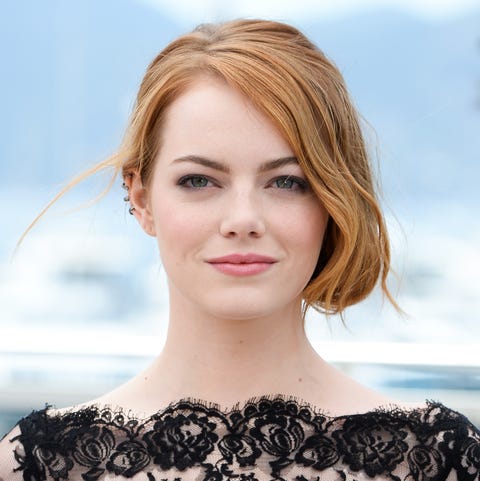 Emma Roberts Went From Red Hair....
Everyone knows Emma Roberts for her signature red hair (and of course, her stellar acting skills). But Roberts decided to start off the new year with something very different from her norm.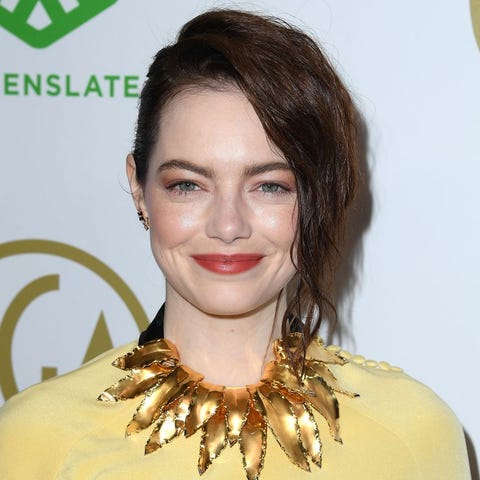 ...to Cool-Toned Brunette
At the 2019 Producers Guild Awards she donned a dark brunette color. And I'm very into this moody shade switch-up.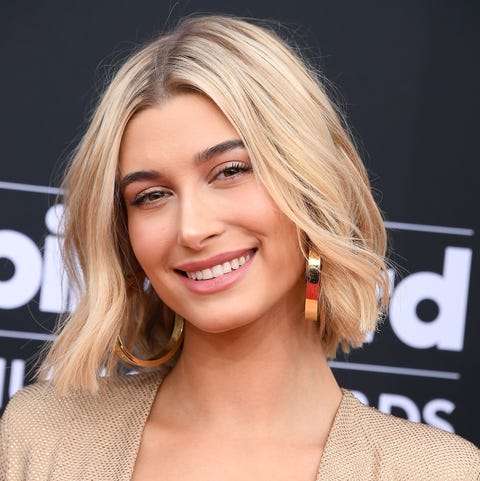 Hailey Bieber Went From Her Natural Blonde...
Hailey Beiber's natural blonde hair has been a part of her look for years. But 2019 sparked a shift for the model.
This content is created and maintained by a third party, and imported onto this page to help users provide their email addresses. You may be able to find more information about this and similar content at piano.io