7 Truly Gorgeous Holiday Hairstyles You Can Actually Do on Yourself
Because we know you're going to put this off until last minute, anyway.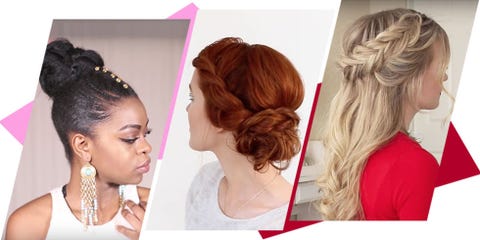 YouTube/Design by Sierra Piland
The holidays summed up in one word: Stressful. AF. Okay, fine, a few words, but they're all warranted, based on the fact that every single year, we're left running around, frantically attempting to get ready, while we're getting texts that we're late.
So to make this holiday season easier in the appearances department, we rounded up the seven prettiest, picture-worthy hairstyles that you can actually do yourself. Check them out, ahead, and get your combs out.
This content is created and maintained by a third party, and imported onto this page to help users provide their email addresses. You may be able to find more information about this and similar content at piano.io