Editors handpick every product that we feature. We may earn commission from the links on this page.
Oscar Hairstyles on Real Women
The most elegant hairstyles from this year's Academy Awards and how to do them yourself.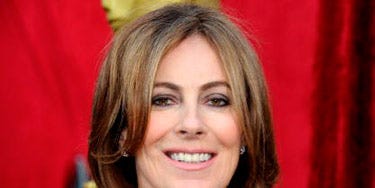 Jason Merritt/GettyImages.com
Sure, you've never had a personal stylist or set foot on a red carpet — but that doesn't mean pulling off one of this season's glamorous dos is out of the question. Here we have the most elegant styles from this year's Academy Awards — and tips on how to create these evening hairstyles yourself.What would your favorite celebrity hairstyle look like on you? Try it on in our Virtual Hair Salon!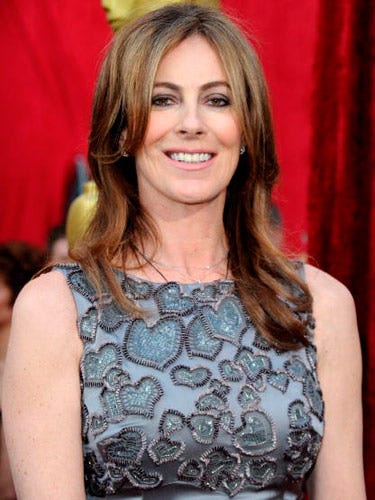 Jason Merritt/GettyImages.com
Kathryn Bigelow
Kathryn Bigelow became the fist female to nab a best director statue — something certain to put her in the history books — and her look for the evening spoke to the qualities that have brought her this far. She opted for a sleek, no-nonsense do, parted straight down the middle with very little fuss or flounce, yet the hair length and controlled waves are simultaneously feminine and assertive.
Read our Q&A with the Oscar winner here.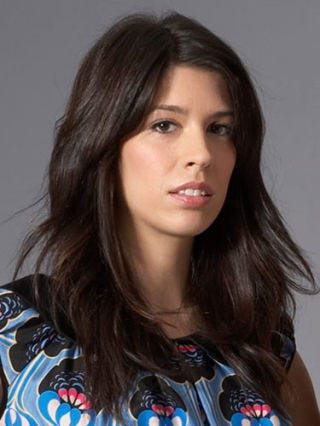 Alberto E. Rodriguez/GettyImages.com
Sandra Bullock
By choosing to leave her hair down, Sandra Bullock stands out by looking both youthful and elegant. The severe side part adds a hint of sophistication, while pinning pieces to one side is a delicate and feminine touch.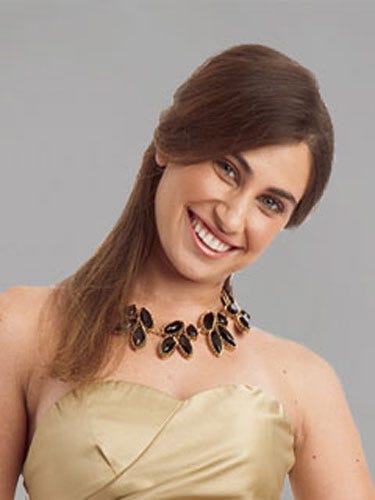 Hairstyle Handbook
Unwashed straight hair is the perfect foundation for this style. Run a little mousse through hair to give it some extra hold and volume.
Make a deep side part and tease the front section pulling it loosely back, over your ear instead of tucked behind it. Do the same with the other side.
Use a little styling cream on your ends and pull loose hair forward over your shoulder.
MARIE CLAIRE RECOMMENDS
MOUSSE
like
Davines Defining System Volume Mousse
, $22.99.
STYLING CREAM
like
Kérastase Nutri Sculpt
, $29.00.
BRUSH
like
René Furterer Round Brush
, $30.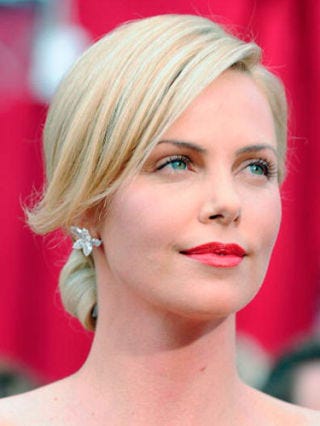 Alberto E. Rodriguez/GettyImages.com
Charlize Theron
Charlize Theron's sleek side-swept bangs and low-knotted bun are a perfect mix of classic and modern. The style is ideal for showcasing a gorgeous pair of earrings and a beautiful face.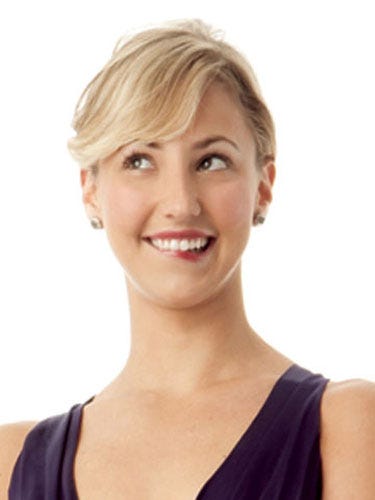 Hairstyle Handbook
A quick updo for short hair. Grab a handful of bobby pins and take little sections of hair and twist them back leaving the ends sticking out so you get a messy chignon effect.
Spritz your bangs with a little volumizer at the roots and blow-dry them so they lay sideswept across your forehead.
Finish with a light, fine mist of hairspray to keep everything in place.
MARIE CLAIRE RECOMMENDS
BOBBY PINS
are one of the fastest ways to get a whole new look.
Scunci Bobby Pins
, $1.29.
VOLUMIZER
like
TRESemmé Volume Big Boost European Root Lift Spray
, gives you instant oomph. $4.69.
HAIRSPRAY
Keep a bottle around, even if you hardly ever use it.
Aussie Catch The Wave Hairspray
, $3.99.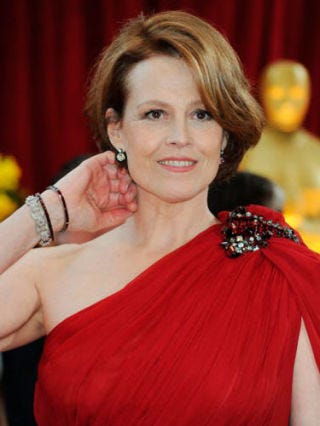 Frazer Harrison/GrettyImages.com
Sigourney Weaver
In this updated version of a pageboy, Sigourney Weaver takes the classic look a tad higher on the neck and adds volume for a style that's flattering at any age.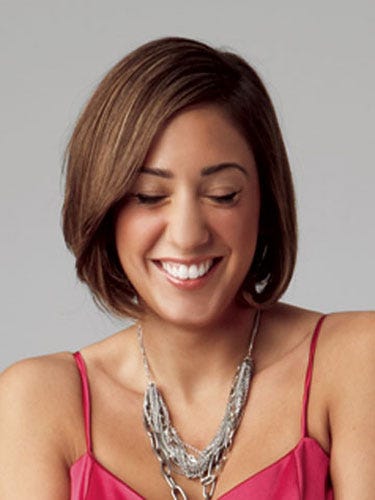 Hairstyle Handbook
While hair is still damp, make a deep side part with a comb.
Then blow-dry your hair with a medium-sized round brush so you get a smooth finish.
Quickly run a straightening iron over large sections of hair — you don't want to flatten your chic bob cut but a little extra heat adds a lot of extra polish. Finish with a spritz of shine spray.
MARIE CLAIRE RECOMMENDS
A FINE-TOOTH COMB
like
Mason Pearson Comb
, $20.
A TOURMALINE DRYER
will protect hair from any additional damage.
Revlon Tourmaline Ionic Dryer
, $29.99.
SHINE SPRAY
like
Sunsilk Shine Spray
, $4.49.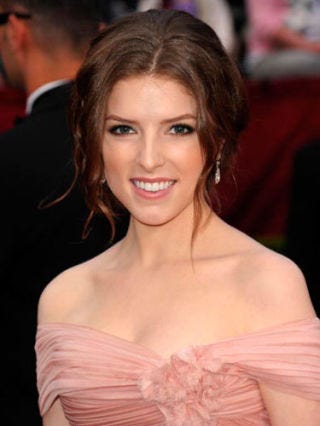 Frazer Harrison/GrettyImages.com
Anna Kendrick
The ultimate in modern glamour: the tousled chignon. Well suited for wavy or curly hair, the loose tendrils draw attention to delicate features and elegant bone structure — a perfect look for Anna Kendrick.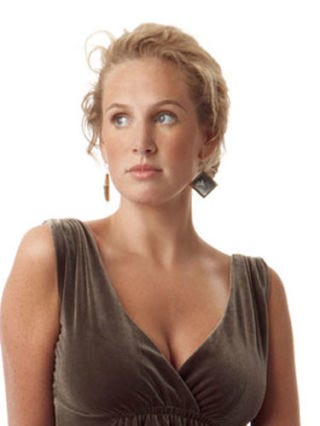 Hairstyle Handbook
Curly hair lends itself nicely to a messy chignon.
Flip hair over and spritz with hairspray all over. This will give your hair a little extra grit and keep your chignon from wilting after an hour.
Rake hair up and back with your hands, pushing it forward at the roots to encourage lift, and secure ends in a twist at the nape of your neck. Keep sticking in bobby pins and pulling out pieces to loosen the style.
Then, mist the twist with a little shine spray. This shouldn't look perfect but fast/sexy/chic.
MARIE CLAIRE RECOMMENDS
HAIRSPRAY
like
Aussie Catch The Wave Hairspray
, $3.99.
BOBBY PINS
like
Scunci Comfort Curve Bobby Pins
, $1.29.
SHINE SPRAY
like
Charles Worthington All Over Shine Spray
, $6.49.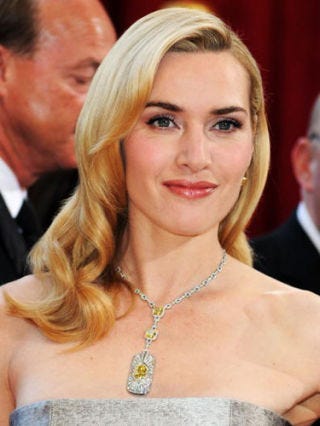 Frazer Harrison/GrettyImages.com
Kate Winslet
A picture of classic chic, Kate Winslet's graceful side part and thick waves recall Old Hollywood glamour.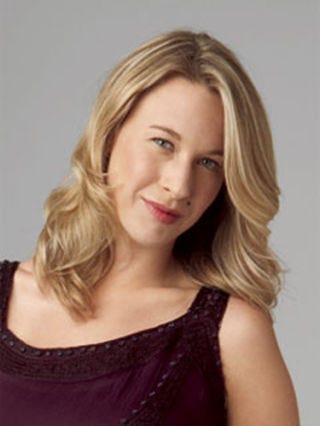 Hairstyle Handbook
For sexy, Veronica Lake waves, use a gloss-enhancing shampoo and conditioner. Then blow-dry hair straight as you would normally.
With the front/face-framing bits, hold the ends around the barrel of the round brush as you dry, so you get a strong wave at the bottom.
If you need an additional curl to the ends once hair is completely dry, get a large curling iron to create a more dramatic swoop.
MARIE CLAIRE RECOMMENDS
SHINE like Artec Textureline Smoothing Serum, $11.99.
SHAMPOO & CONDITIONER like Kérastase Nutritive Bain Satin Shampoo, $27.99.
CURLING IRON like Remington Digital Curling Iron, $16.99.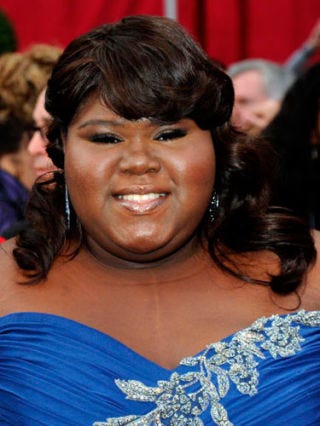 Jason Merritt/GettyImages.com
Gabourey Sidibe
No stranger to the red carpet, Gabourey Sidibe mixes up her style with corkscrew curls on her shoulders and sweet, texturized bangs.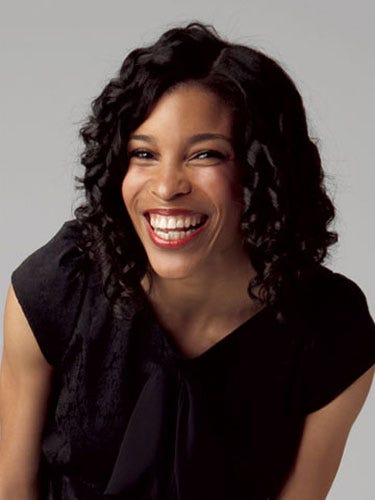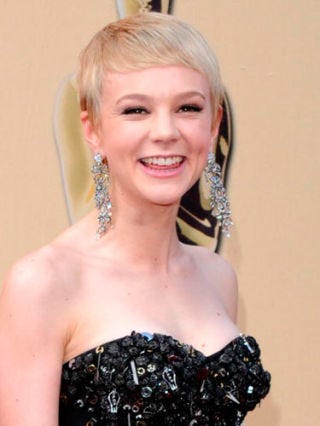 Jason Merritt/GettyImages.com
Carey Mulligan
The pixie cut is a style that speaks volumes about the personality of the woman wearing it. Carey Mulligan's newly shorn locks add playfulness and edge to her already gamine look.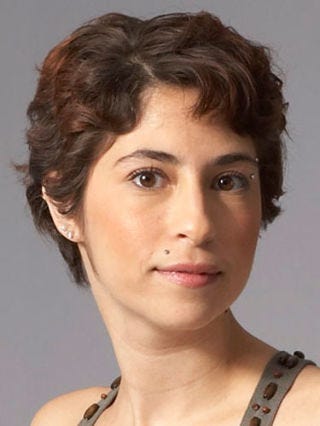 Hairstyle Handbook
A cropped pixie cut for curly textures looks so chic — but you need to use products that add a lot of moisture and shine to keep hair from puffing up. Even though hair is short, use a rich conditioner.
Run a cocktail of styling cream and gel through damp hair. If you can stand it, let your hair air-dry.
Otherwise, use a small round brush to smooth out the very front sections, then blow-dry brush-free on a very low setting.
MARIE CLAIRE RECOMMENDS
STYLING CREAM
like
Rusk Str8 Lotion
, $10.95.
CURL CONDITIONER
like
Deva Curl Conditioner
, $37.
CURL GEL
like
Garnier Fructis Style Curl Scrunch Gel
, $3.99.
This content is created and maintained by a third party, and imported onto this page to help users provide their email addresses. You may be able to find more information about this and similar content at piano.io