The Best Dye-Job-Protecting Shampoos for Every Hair Color
And your summer-ravaged strands.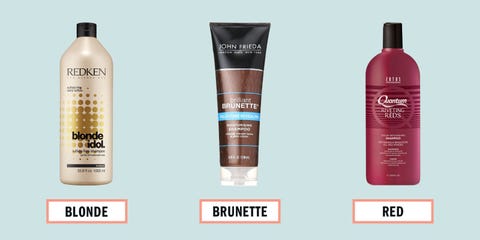 Whether the fruits of your own or a colorist's labor, your hair color is precious—and especially vulnerable during the summer months as we bake 'neath the sun and plunge into chlorinated pools. Sure, you can reach for any old color-safe formula, but the best way to conserve and enhance your dye job is by looking for a cleanser customized for *your color*. Blondes, brunettes, redheads, and everything in between, these shampoos have got you.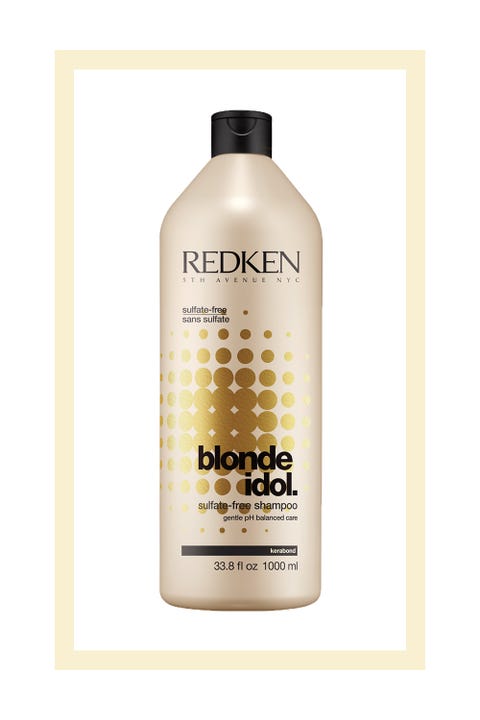 If you're a golden blonde, this pH-balanced shampoo will complement your warmth as it boasts just the right amount of violet leaf extract to counteract unwanted oxidization without icing things out.
Redken Blonde Idol Shampoo, $21.99 (was $34), ulta.com.
This delicious-smelling formula is infused with violet pigments and reflective pearl essence that cancel out brassiness to conserve and enhance bottle blonde shades. Its key ingredients include brightening lemon and cleansing coconut, while it's free of sulfates, paragons, and sodium chlorine.

Oribe Bright Blonde Shampoo for Beautiful Color, $44; birchbox.com.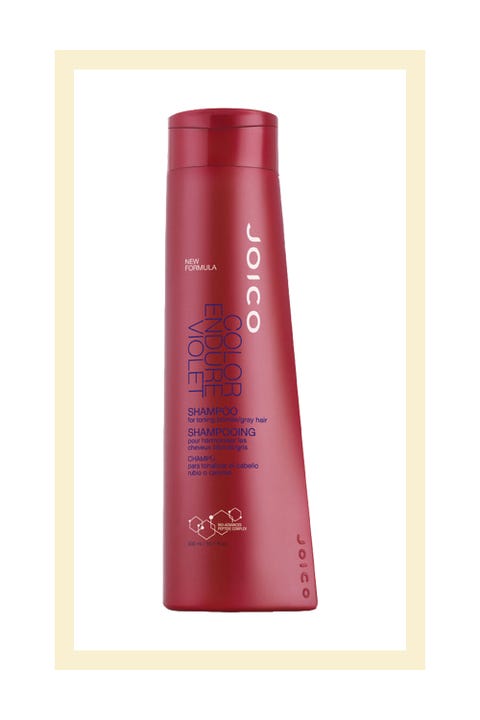 Another great option for cooler blondes, this sulfate-free formula not only prevents the oxidized yellowing of the hair, but also boasts a slew of antioxidants and UV protectants that keep the sun from drying out your color.

Joico Color Endure Violet Shampoo $15.99 (was $33.99), ulta.com.
A drugstore favorite, the entire range seeks to revitalize dry and dull brunette strands. The shampoo in particular boasts sweet almond oil and crushed pearls to create dimension with natural highlights.
John Frieda Brilliant Brunette Multi-Tone Revealing Moisturizing Shampoo, $5.99; ulta.com.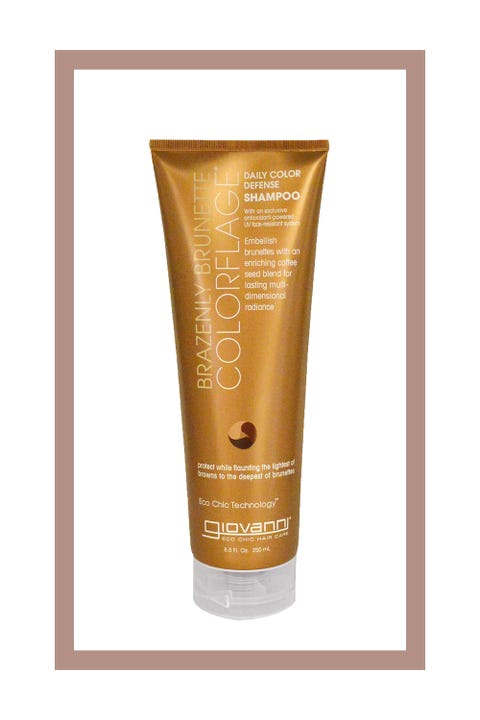 With its berry cocktail of goji and coffee seed, this brunette-minded formula focuses on boosting highlights and lowlights, as well as making the hair UV-fade resistant so your strands look sun kissed versus sun damaged.
Giovanni Colorflage Daily Color Defense Shampoo in Brazenly Brunette, $10.25; amazon.com.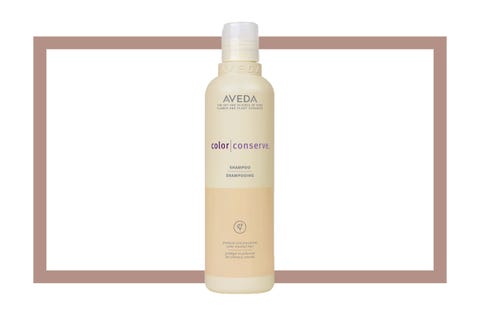 Aveda's beloved formula works for all hair types, but is perhaps best loved by brunettes for a gentle, yet robust cleanse that conserves all bottle brunette dye jobs. It's extremely gentle, smells lovely, and is plant-infused with 100% organic aroma.
Aveda Color Conserve Shampoo, $21; nordstrom.com.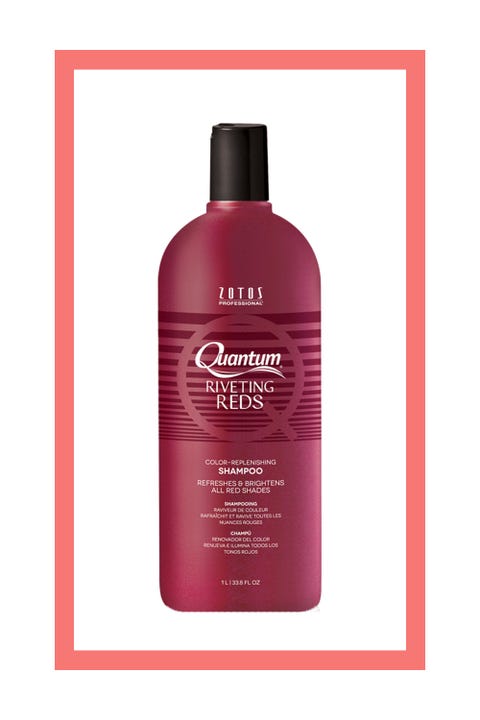 Red hues are especially tricky to conserve, but this tried-and-true shampoo is formulated with red henna and sunflower seed extract that deposits just the right amount of color to keep coppers and strawberry blondes vivid.
Riveting Res Color Replenishing Shampoo, $9.49; sallybeauty.com.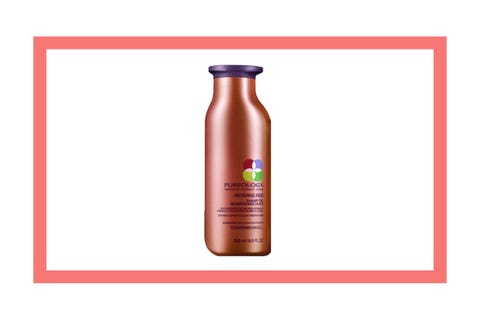 This red and copper enhancer is lauded for helping hair maintain its vibrancy while loading up on active ingredients that nourish the protective lip layer and seal the cuticle for smoother, stronger texture.
Pureology Reviving Red Shamp'Oil, $29; ulta.com.
If you're on a drugstore budget, it will not be at the sacrifice of quality as this advanced formula is notorious for making red hues glow and increasing natural sheen. Radiant truly is the world.
John Freida Radiant Red Color Protecting Shampoo, $6.99; drugstore.com.
This content is created and maintained by a third party, and imported onto this page to help users provide their email addresses. You may be able to find more information about this and similar content at piano.io