The Best Dye-Job-Protecting Shampoos for Every Hair Color
And your summer-ravaged strands.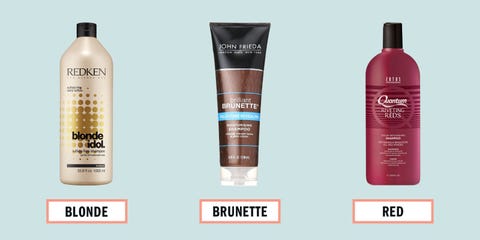 Whether the fruits of your own or a colorist's labor, your hair color is precious—and especially vulnerable during the summer months as we bake 'neath the sun and plunge into chlorinated pools. Sure, you can reach for any old color-safe formula, but the best way to conserve and enhance your dye job is by looking for a cleanser customized for *your color*. Blondes, brunettes, redheads, and everything in between, these shampoos have got you.
This content is created and maintained by a third party, and imported onto this page to help users provide their email addresses. You may be able to find more information about this and similar content at piano.io