4 Steps to a Grown-Up Ponytail
Four simple steps to a gorgeous, grown-up ponytail.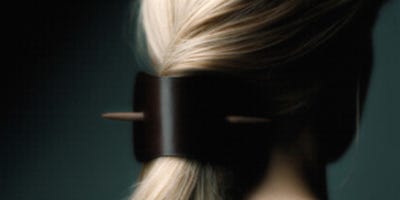 Andreas Kuehn/Getty Images
Four simple steps to a gorgeous, grown-up ponytail.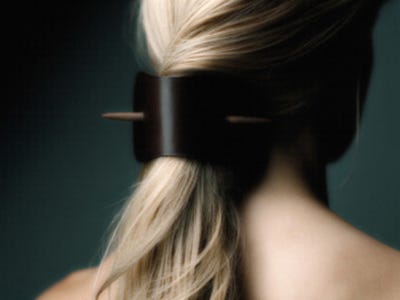 Andreas Kuehn/Getty Images
Pony Show
"The ponytail is always flattering and provides an almost effortless way to look polished," says Jordan Blackmore of Three Squares Studio in New York City. "But the style gets a bad rap when women don't finish the look." Here, Blackmore tells us how to execute the perfect pony — whether you're going black-tie or boardroom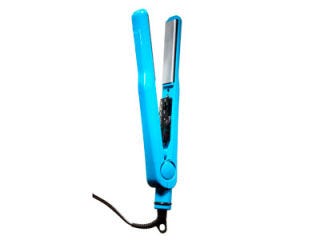 Jeffrey Westbrook/Studio D
1. GET DIRTY
"A little grease from unwashed hair provides a stay-put base for any updo," says Blackmore. On second- or third-day hair, apply a light styling gel to prevent frizz, or use dry shampoo on clean hair to fake a thicker texture. Avoid oily serums unless your hair is very coarse. Then blow-dry strands or use a straightening iron to smooth hair before putting it up.

MC TIP: Straighten every section, not just the front pieces, to ensure that your ponytail looks good from all angles.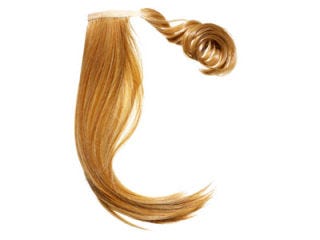 Jeffrey Westbrook/Studio D
2. LOCATION SCOUT
Downplay your least favorite features with strategic positioning. Low ponytails accentuate jaw- and necklines, while ponytails aligned with the tops of your ears can draw attention to them. For a youthful look, "A ponytail right at the crown can take years off your age because it elongates the line of your torso," says Blackmore.

MC TIP: Use snap-in hair extensions to add volume and length to any lackluster tail.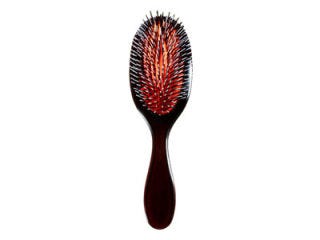 Jeffrey Westbrook/Studio D
3. BRUSHING UP
When pulling hair into a ponytail, "Don't flip your head over," advises Blackmore. "You don't get that much more volume, and you can't pay attention to centering it." Instead, brush hair into place with a paddle brush and secure the ponytail with a hair bungee elastic. "They don't pull as much as normal elastics, which can cause tension and breakage around the hairline," notes Blackmore.

MC TIP: Spritz your brush with hairspray before brushing it back to smooth would-be wispies.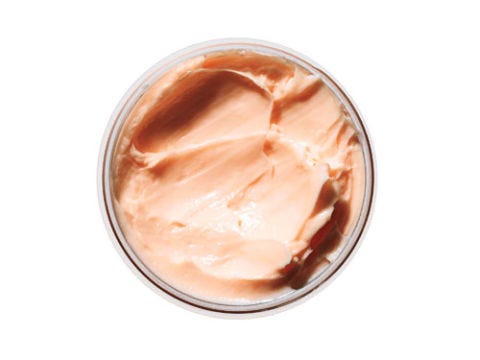 Jeffrey Westbrook/Studio D
4. FINE-TUNING
If you want to …

GO SLEEKER: Apply gel or styling cream to damp hair, make a ponytail, then blow-dry on low heat. "This will add enough lift to keep the look from being too severe," explains Blackmore.

GO BIGGER: Elongate wider faces by teasing hair at the crown before proceeding to Step 3. "Brushing over the teased hair tames the base without sacrificing fullness," he adds.

MC TIP: When flaunting fall's more elaborate necklines, steer clear of lower ponytails — they'll get lost in the extra fabric.
This content is created and maintained by a third party, and imported onto this page to help users provide their email addresses. You may be able to find more information about this and similar content at piano.io