Amazon Launches Major Beauty Site
This leading e-commerce might give Sephora.com a run for their money.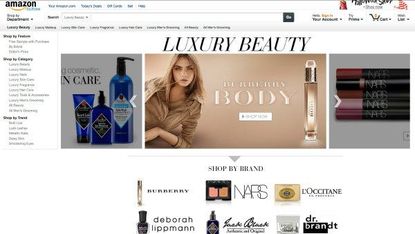 (Image credit: Archives)
Amazon unveiled their Luxury Beauty Store (opens in new tab) on Thursday, allowing shoppers to choose from 24 high-end beauty brands including NARS, Burberry and Stila.
Amazon told WWD (opens in new tab), "We have heard very clearly from our customers that they are looking for luxury brands."
While we may be thrilled to combine our cosmetic and winter reading shopping, the brands are not necessarily equally excited. Just like fashion brands, beauty brands are reportedly hesitant to work with Amazon due to the threat the relationship could pose to the brands' own e-commerce businesses. Certain brands such as Burberry, are only offering fragrances. NARS, on the other hand, i soffering about 95 products.
Amazon's Luxury Beauty Store could also pose problems to sites including Sephora.com and Beauty.com. Amazon offers free shipping for orders of $25 and more, while the other sites charge shipping on orders less then $50.