5 Ways to Style Your Hair When You Don't Have Time to Dry It
Wet hair—not just for the Olsen twins.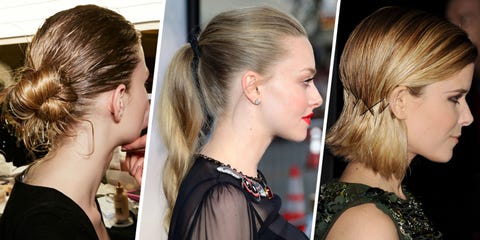 Like Lord Grantham
once said
, "Stuff the old wives' tale that wet hair gives you headaches, because there's absolutely no scientific evidence to back that claim, so too bad, Mom." In the spirit of sticking it to The Man and true wash-and-go ease, we've uncovered five hairstyles *made* for mornings when it's all you can manage to make patting motions with a towel. (Don't you dare rub.)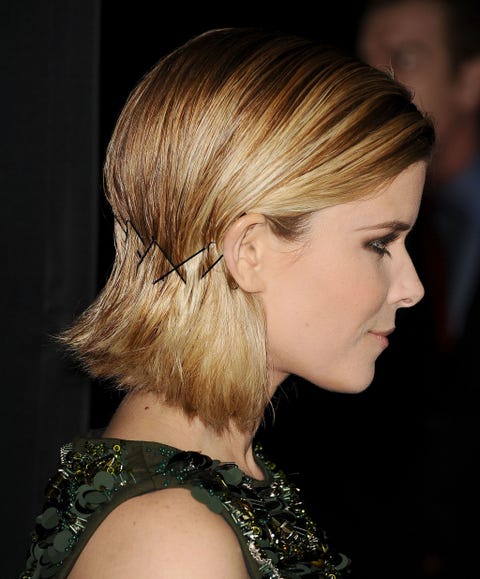 The Pinband
For short-haired girls of all textures, a row of crisscrossed bobby pins placed at ear-level looks hyper-chic and not I-did-this-on-the-train-with-restricted-elbow-room.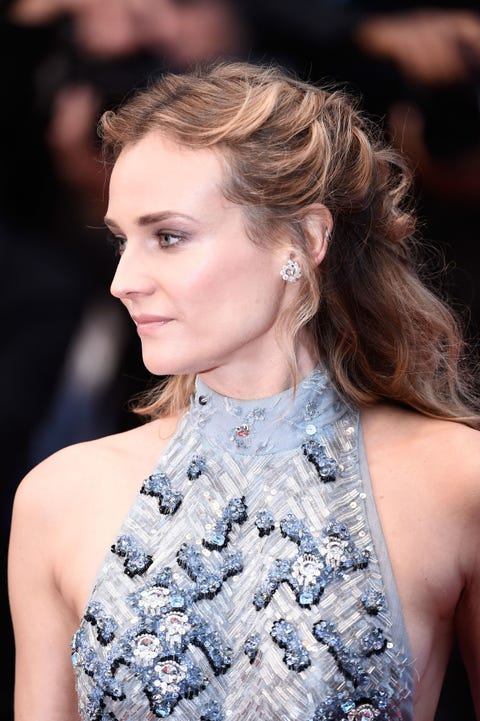 The "This Is Why She Played Helen of Troy"
When your hair's close to dry—remember you could also let it dry in the aforementioned bun to add some wave—take advantage of the texture and let it tumble down your back save for two sections by the ears you'll pin up haphazardly.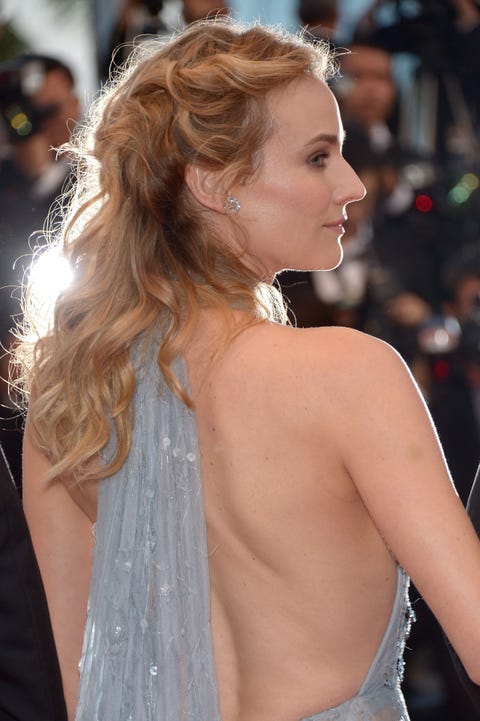 Back View: The "This Is Why She Played Helen of Troy"
*tumble* (Side note: You can only choose one between wet hair and casual clothes. Both at the same time is too depressing.)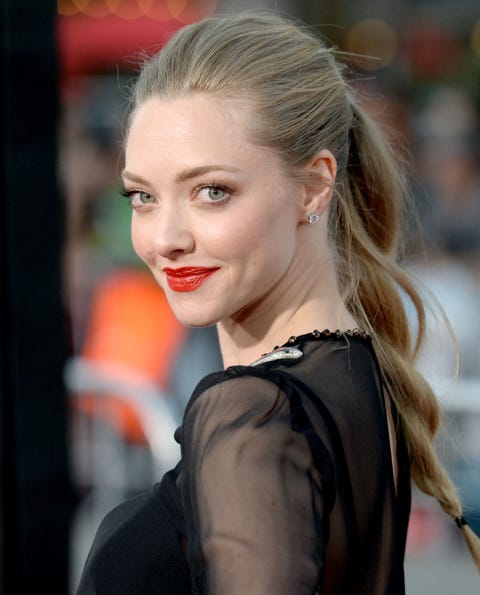 The Twisted Pony
Another genius, if I do say so myself, self-styling look. Without pulling and preferably with a bungee, make a ponytail. Divide it into two sections, twist (tight for small curls and loose for waves), then gather with an elastic at the very ends. When it's dry, shake it out for a whole new look.
This content is created and maintained by a third party, and imported onto this page to help users provide their email addresses. You may be able to find more information about this and similar content at piano.io