12 Updos for Short Hair Because Who Doesn't Like Options?
Think outside the tiny pony.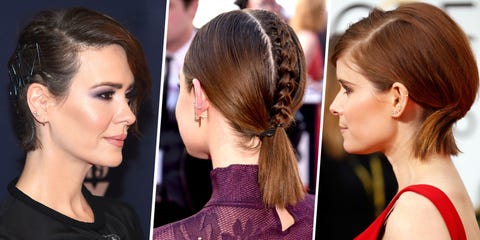 If short hair had a Tinder bio, it would read "Easy (LOL)." Then, after you got to know SH, you would find that there wasn't much else going on. But whereas people hardly ever do, hair—even a bob—can change, sometimes with nothing more than a few pins. Ahead, 12 updo ideas for our friends with lobs and chops because en brosse doesn't have to mean boxed-in.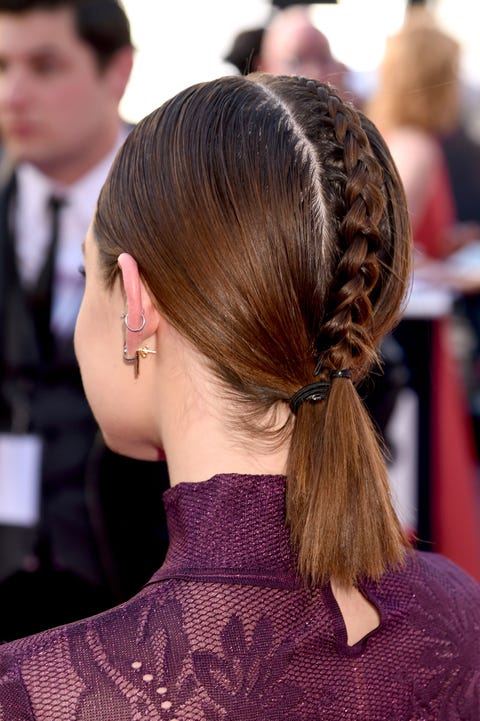 Lucy Hale's Braided Fauxhawk
Okay, technically a tiny pony, but nobody could ever accuse this one of being boring—not with that raised, braided section running down the back of her head.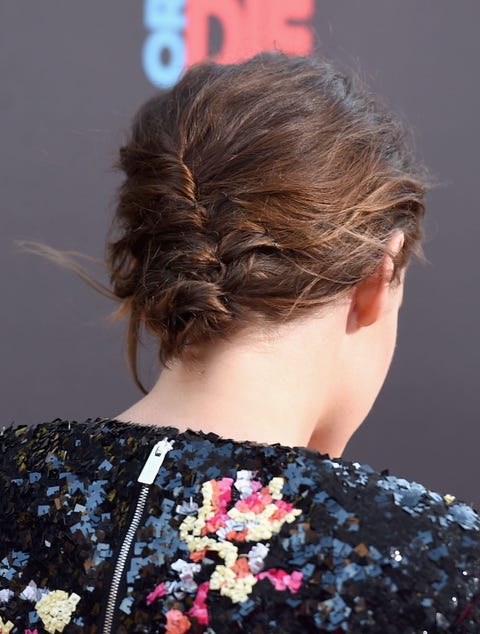 Kristen Stewart's Inverted French Twist
A loose modified French twist (running top to bottom instead of vice versa) makes the most of her air-dried texture.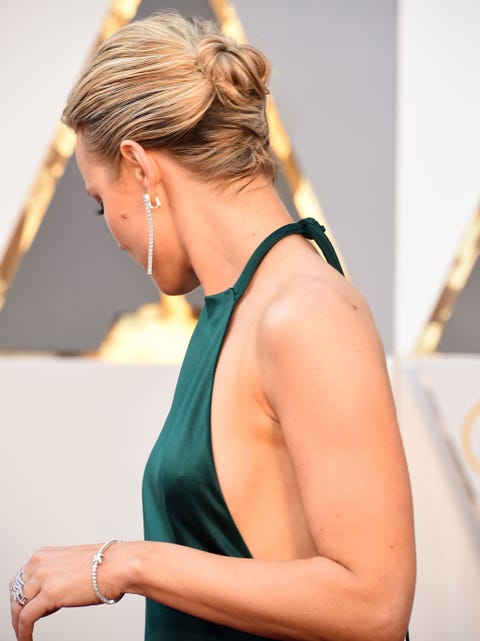 Rachel McAdams' Tiny French Twist
The Classic, which is totally doable if you keep a tight grip on the tail.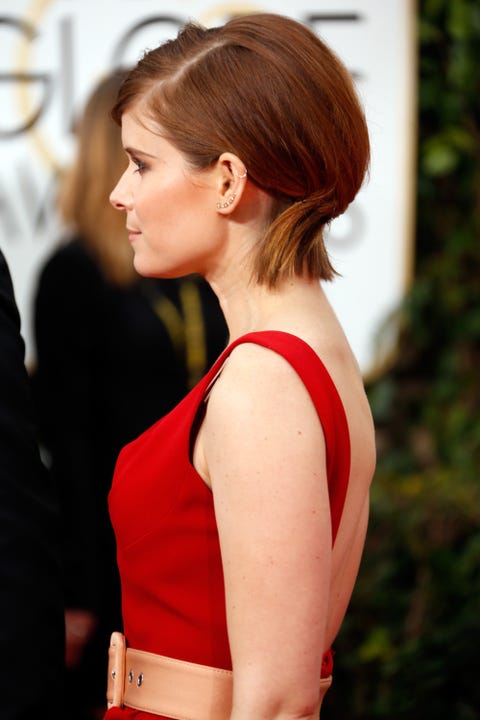 Kate Mara's Criss-Crossed Ends
Deep side part, one half over the other, pin—super clean and chic.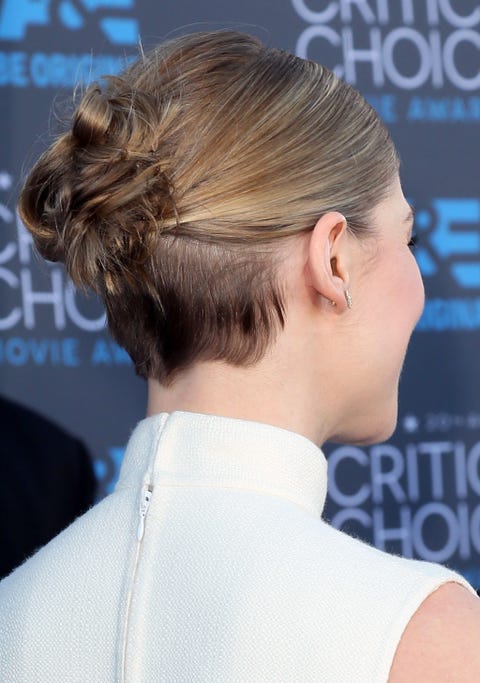 Rosamund Pike's Undercut
::brings straight to stylist, because the bottom layers are the bane of a short-haired girl's existence because they always come loose::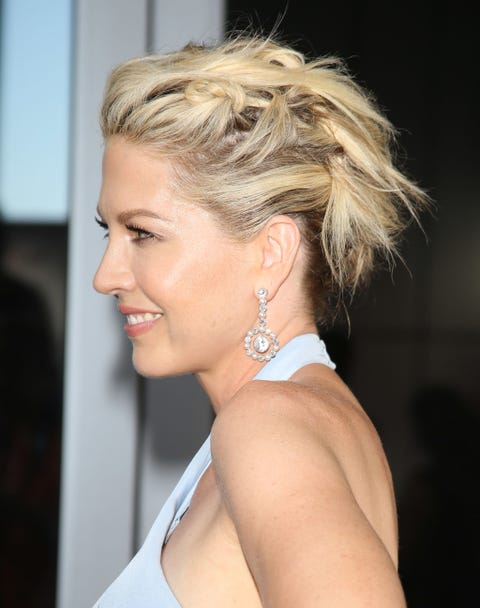 Jenna Elfman's Ends-Out Knots
Spiky and '90s-ish in the best way, her twists also include random knots throughout for added interest.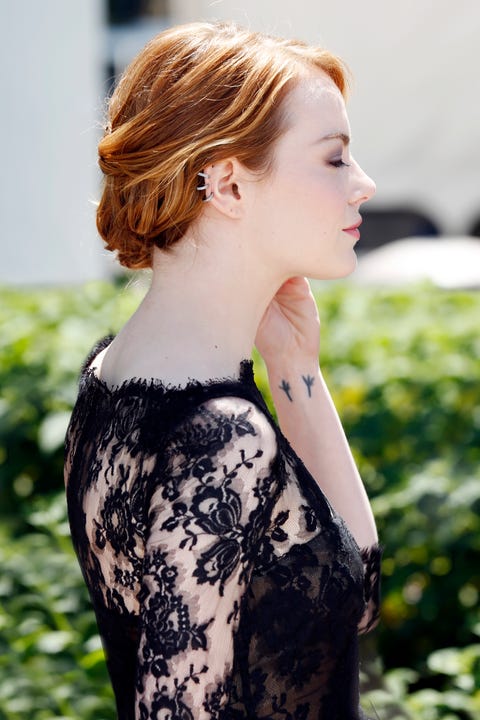 Emma Stone's Swept-Up Waves
The texture does all the work, pretty much—all you have to worry about is loosely pinning the ends up and under.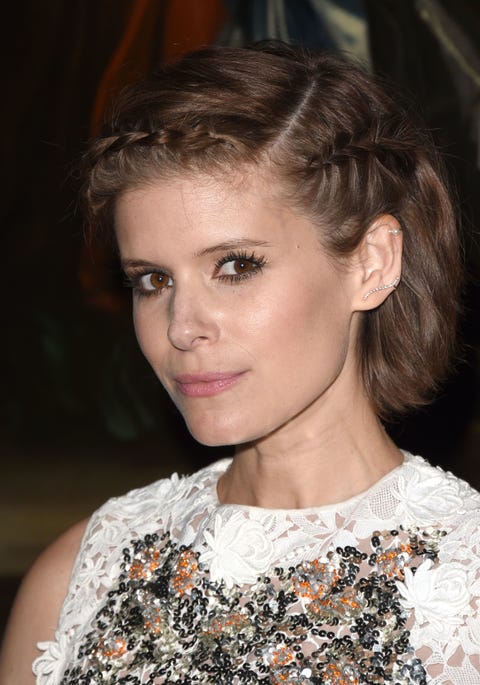 Kate Mara's Hairline Braids
Will never not be pretty. (Also practical for avoiding hair-touching-face-induced zits.)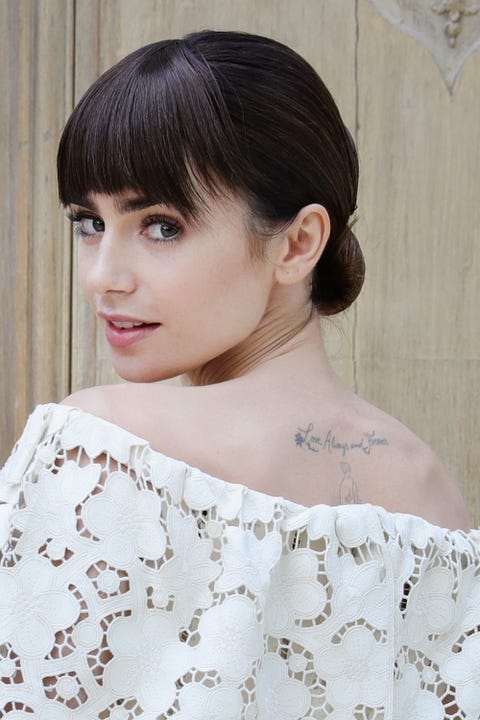 Lily Collins' Tucked-Under Bun
Like the polished version of your half-pulled-through pony.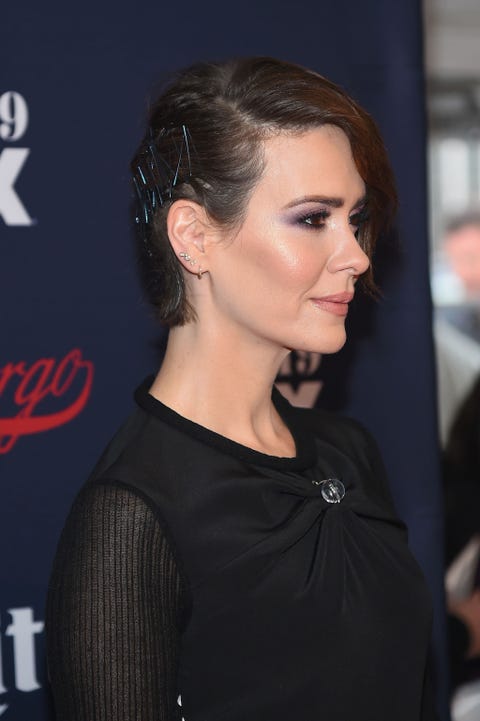 Sarah Paulson's Visible Bobby Pins
The thatch of bobby pins = the exposed brick of hair.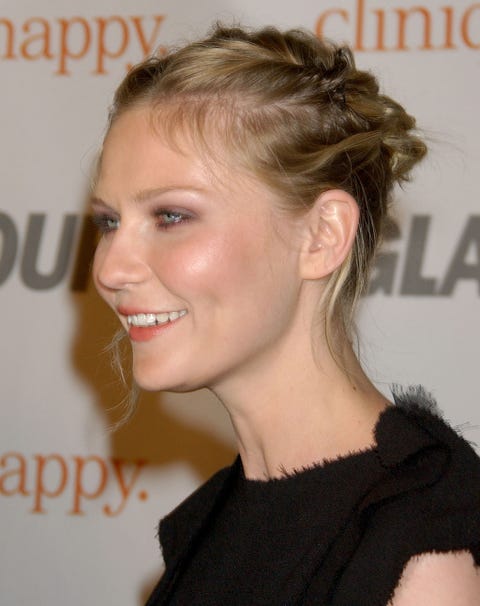 Kirsten Dunst's Wispy Twists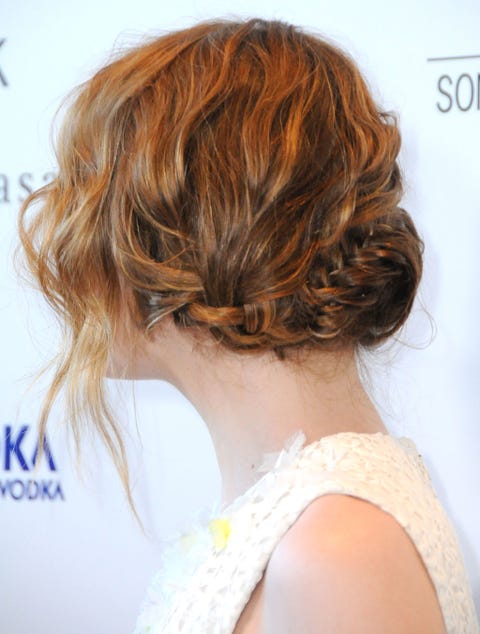 Emma Stone's Pinned-Up Fishtail Braid
If you know how to do one, take it one step further by bringing it to opposite side. Don't forget some face-framing layers and purposeful tousling.
This content is created and maintained by a third party, and imported onto this page to help users provide their email addresses. You may be able to find more information about this and similar content at piano.io