Jennifer Lawrence Fangirled Over Kris Jenner Once Again and Gave Her a Porsche for Christmas
Kind of, anyway.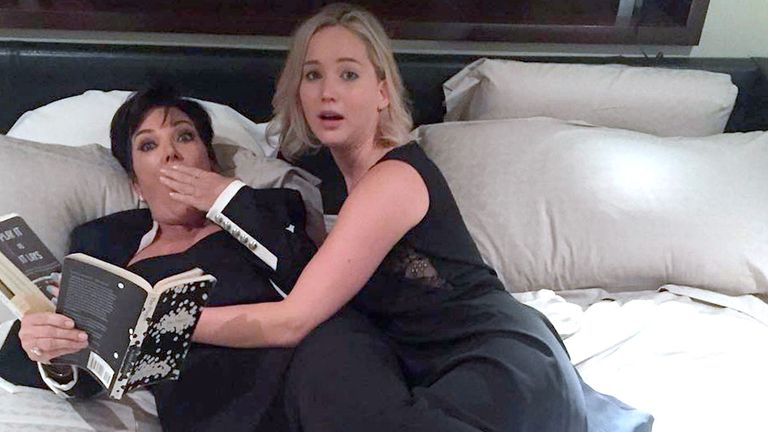 (Image credit: Instagram)
Jennifer Lawrence, Kardashian superfan, has outdone herself this time. When she and close friend/Kardashian momager, Kris Jenner, were talking about the holidays, Kris casually dropped that she would like a Porsche for the occasion. And Jenn delivered—technically.
"My BFF #Jenniferlawrence asked me what i wanted for Christmas and of course I said a Porsche, DUH. My girl didn't disappoint," Kris wrote in the caption of a picture of Jenn's gift on Instagram.
"My girl didn't disappoint. Thank you Jen I love you!!! #bffsforever #christmassurprise #jlaw #soexcited," she added.

The adorable (and hilarious) gift obviously isn't a full-sized Porsche. Instead, Jenn got Kris a miniature version of the classic car. But, since this one is sure to make the reality star even more popular with her many grandkids, she can't possibly mind.