Sarah Jessica Parker Will Sing in Her Next Movie Role
The actress is returning to her musical roots.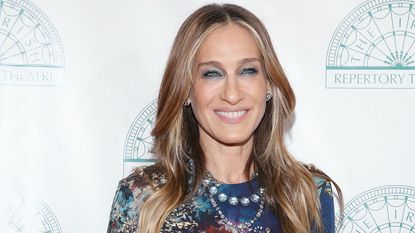 (Image credit: Getty Images)
We may associate her more with shoes than with singing, but long before her Sex and the City days, Sarah Jessica Parker got her start on the stage as a theater actress and singer. (She starred in productions of The Sound of Music and Annie as a kid.) And soon, she'll be putting those pipes to work once again.
According to The Hollywood Reporter, Parker will play a singer in her next movie. She is producing the untitled drama—screenplay by House of Cards writer Laura Eason—as well as starring in the lead role: "a New York chanteuse named Vivienne who wrestles with the implications of a serious health diagnosis."
Filming is scheduled to begin this winter. In the meantime, here are a few clips of SJP showing off her vocal skills:
I am an experienced editor, writer, and creative strategist, specializing in fashion, beauty, and lifestyle content for digital media outlets, as well as video and social platforms. While I currently operate as a freelance contributor/consultant, with such clients as The Zoe Report, my 10+-year background in the industry was cultivated at the dot-coms of elite publications, including Harper's BAZAAR, ELLE, and Marie Claire.