Rihanna Has Been Accused of Disrespecting the Queen on Instagram
The singer posted a number of photos of the Queen's head Photoshopped onto her body.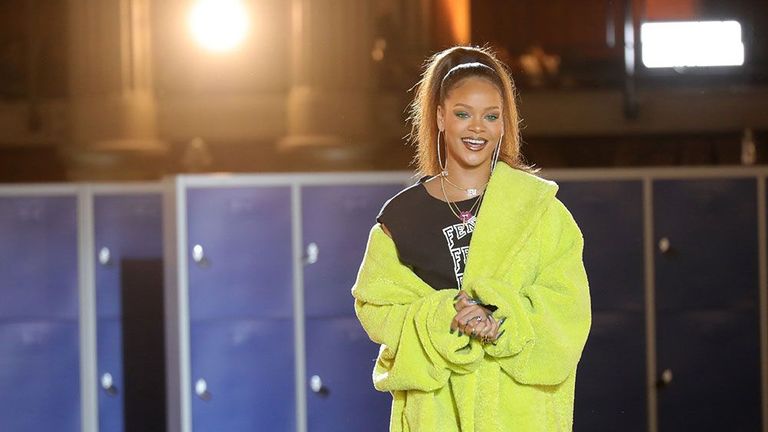 (Image credit: Getty Images)
Rihanna has been accused of disrespecting the Queen after she posted a series of photos on Instagram, in which the monarch's head is Photoshopped onto her own body.
The first image features HRH in an all-green ensemble. The caption simply says, "Be humble".
Then there's this one, which has the Queen wearing a fluffy red number. The caption says: "Y'all chickens is ash and I'm lotion. 😂".
Then there's a snap of "the Queen" in sequins, plus a photo of her buying beer sans bra.
Another simply said, "This is SO disrespectful! Do not ask for respect when don't give any." (opens in new tab)
But what do you reckon—is Rihanna being disrespectful to the Queen by posting these photos? Or is it all just a bit of harmless fun?
Follow Marie Claire on Facebook (opens in new tab) for the latest celeb news, beauty tips, fascinating reads, livestream video, and more.
Anna Lewis is the News Editor at Delish UK, which means she's always either writing about food, cooking food or eating food. Anna is in charge of Delish UK's epic food news output, ensuring you're always up-to-date with the latest product launches, food trends, and restaurant news. She specialises in Slimming World recipes, but she'll eat just about anything – ideally gherkins or ice-cream sandwiches (but not together).