Jennifer Lawrence's Most Incredible Hunger Games: Catching Fire Premiere Looks (PHOTOS)
The beautiful, talented, and oh so adorable J.Law can't stop wowing the world with her style.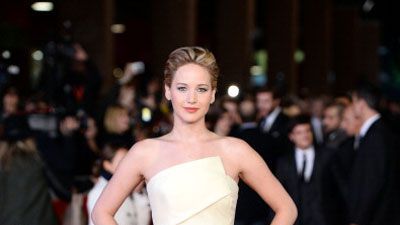 (Image credit: Getty)
America's most beloved celebrity has chopped off her hair and stepped up her style game. While promoting The Hunger Games: Catching Fire, J.Law posed in different textures, modern silhouettes, and a whole bunch of Dior Couture. Plus, Liam Hemsworth was by her side. Not a bad gig, eh? Because you're probably still in a food coma from last weekend's festivities, we picked our favorites of J. Law's sartorial splendors, all you have to do is sit and scroll. You're welcome.
New York, NY
Los Angeles, CA
London, England
Paris, France
Berlin, Germany
Madrid, Spain
Rome, Italy
Rome, Italy
Madrid, Spain
"The Late Show with David Letterman," New York City
"Today," New York City