Rihanna Dresses As a Sexy Santa Because Why Not—It's Christmas
Bad Girl RiRi is at it again, Santa style.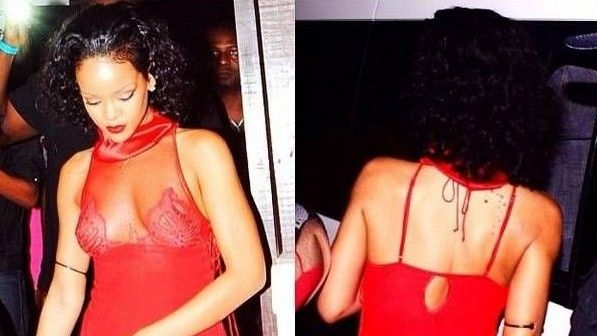 (Image credit: Marie Claire)
Image: Courtesy of Rihanna's Instagram
Rihanna managed to land herself on the "naughty list" this holiday season by putting her classic "Bad Girl RiRi" spin on her latest outfit, a scandalous Santa get up. While attending her friend's holiday party in her native Barbados, Rihanna stepped out in a festive red lingerie-inspired dress with a sheer collar and lace neck paired with black thigh highs. To complete the look, Rihanna took a cue from St. Nick, and wore a red coat trimmed with white, according to the Daily Mail UK.
Rihanna always knows how to kick her outfits up a notch with some bad ass sass. What do you think about this fashion choice?