Lady Gaga's Yankee Pride: Hot or Not?
The oft-pantless singer modeled her bra and undies at a baseball game in NYC.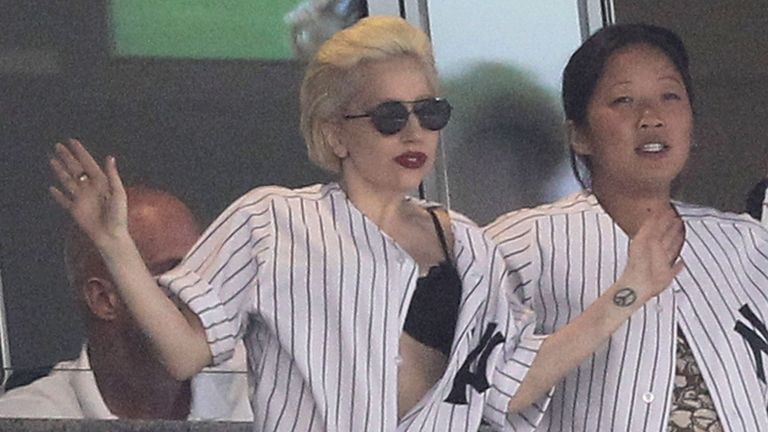 (Image credit: Al Bello/Getty Images)
Lady Gaga is no stranger to exposed underpants, but the "Bad Romance" singer took the look to a new level at a Yankees vs. Mets baseball game in New York City's Yankee Stadium on Friday.
And although it's been a few days since she dared to bare her bra and undies under a Yankees jersey, we just loved the Wall Street Journal (opens in new tab)'s take on Gaga's anti-pants crusade.
(Hey, at least it's an improvement from her one-fingered salute (opens in new tab) at the Mets game earlier this month.)
Tell Marie Claire: Did you like Lady Gaga's latest fashion statement? Share your thoughts in the Comments section below!